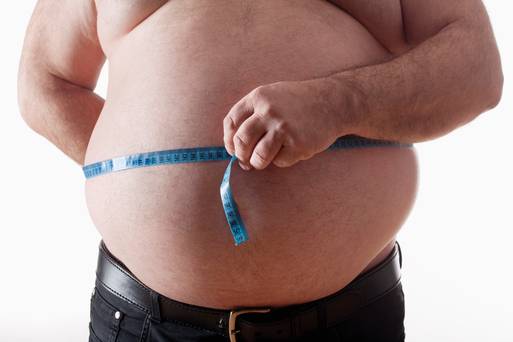 Experts say that nearly half of Irish adults will be obese by 2030 if the current issues with childhood weight and obesity are not tackled.
As it stands 31.8% of 7 year old children are either overweight or obese.
In Ireland, 300,000 children are overweight and 100,000 children are obese.
Ireland currently has the 5th highest rate in Europe for childhood obesity.
The cost of tackling this problem can be around €600 per child per year and around €5000 per year for obesity related diseases.
For adults the OECD has recorded that 1 in 4 Irish adults are obese (30+lbs over a normal weight).
2 in every 3 Irish women and 1 in 2 Irish men are classed as overweight (10% above a normal weight).
We have the 2nd highest obesity rates in Europe for adults, with the UK being the highest.
The total cost to the country is around €1.6 billion per year for obesity related diseases.
A study from the Irish Universities Nutritional Alliance has shown that in adults aged 18-64:
 
39% of Irish people were of a normal weight.
37% were overweight and
24% were obese.
In adults aged 65 years and older 49% of women and 59% of men were overweight, 
24% of women and 25% of men were obese.
Since 1990 the rate of obesity has increased from 8% to 26% in men and from 13% to 21% in women.
The greatest increase in this was shown in men between the ages of 51-64 years.
Physical activity levels will decrease with age with those over 65 being the least active.
On average, we are watching 18hours of television per week (27% are watching more than 25 hours per week).
Of these people, the average time spent in recreational activities averages at only 5.3 hours per week.
Shocking statistics… What happened?
How is it that as a nation, we are getting bigger and bigger?
What is to blame?
Is it Carbs? Fat? Low -fat diets? High-Carb diets? Dairy? Gluten?
Maybe we are looking in the wrong place.
Maybe it's our hormones, our Thyroid, our glands, our genes?
What is the problem and how do we solve it?
Is there a way to solve the obesity epidemic that we are experiencing?
Jennifer K. Nelson, R.D., L.D. and Katherine Zeratsky, R.D., L.D. of the Mayo Clinic in the US writes;

"There is no "silver bullet" and it will take the combined efforts of every segment of society to address this disease. This is nothing new. After all this is what it took to address other public health threats, such as HIV/AIDS, infant mortality, polio, car safety and tobacco.
I want to add that the most important aspect of reversing the obesity epidemic is personal responsibility and taking care of ourselves, our family and friends".
Anyone can lose weight when on a diet, but as Zeratsky/Nelson stated above, it is about more than just losing weight.
There are habitual changes that have to be put in place first so that whenever someone is ready to begin to change they will be better prepared to succeed.
Weight loss is a matter of energy balance.
If you burn more energy (through your daily activities and exercise) than you ingest (take in through your diet) you will lose weight.
But if you are not ready for change, (and I mean ready as in a smoker being ready to quit smoking) then you will always be fighting an uphill battle against yourself.
#TrainSmart
For further information on how to battle obesity, contact me through the link below. 

https://www.facebook.com/pages/Rushe-Personal-Training-and-Performance/120518884715118 

* Emmet is the owner and operator of Rushe Fitness
Tags: