A Judge has asked those involved  in the case of a Donegal-based civil servant  charged with accessing information on computers at the Department of Social Protection and passing information to a third party to 'focus their minds.'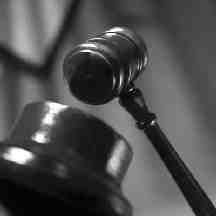 The case of Rory Lenihan, of 2A Ballaghaderg, Letterkenny, Co Donegal was mentioned at Letterkenny District Court.
He is charged with a total of 64 offences.
The offences are alleged to have taken place at the offices of the Department of Social Protection at Oliver Plunkett Road in Letterkenny between January 2008 and October 2010.
However, when the matter was raised yesterday, the court was told by Garda Inspector David Kelly that it was not in a position to proceed.
Solicitor for the accused, Kieran Dillon, said his client was anxious to have the matter moved on.
He asked Judge Paul Kelly if the case could be heard the next time with pre-emptory against the State but this was declined.
Inspector David Kelly said the case should be ready to proceed on the next occasion.
Judge Paul Kelly adjourned the case until december 15th next.
Tags: