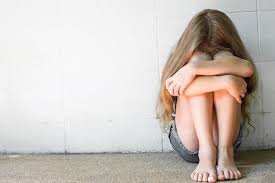 A report submitted by inspectors from the HIQA(Health Information and Quality Authority) show that children in Donegal were put at risk from sex offenders due to inadequate systems being in place.
The systems implemented were deemed completely inadequate by inspectors, for identifying threats posed by potential sex offenders.
The report indicates that staff deficits resulted in vulnerable children not being assigned social workers in a timely and sufficient manner.
In May, HIQA inspectors found that the systems that had been implemented to identify and manage the risk posed by convicted and alleged offenders in the Donegal area, including potential organised abuse, "were not robust or safe enough".
Other conclusions from the report submitted found that there was no national guidance, policy, procedures or assessment framework in place to support social workers to assess and monitor the risk posed by sex offenders.
The report also found that the service had individual case files on alleged and convicted offenders, and other adults who potentially posed a risk to children.
Individuals on the list were allocated to a social worker to assess and monitor the level of risk they posed.
However, it was discovered that there was a significant waiting list, and that the assessment for one convicted offender was delayed for a staggering six months.
Tusla, the Child and Family agency responded to the damning report, and said measures were already being put in place to improve the processes involved in child protection.
A spokesperson for the agency said it had completed a review of all adults who posed a risk to children in the weeks after the inspection took place and that all cases had been allocated to social workers.
The agency said it would put in place a new intake team to tackle waiting lists which would also ensure a more robust system of prioritisation to ensure that the most vulnerable children were targeted in a timely manner.
Tags: