Otway Golf Club
Another two Gallaghers were in the winning team last Sunday in the weekly open turkey scramble in Otway.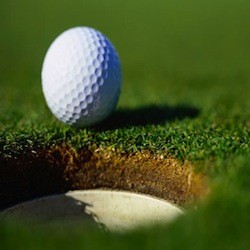 Patsy 'The Putter' Gallagher and Damian 'Driver' Gallagher just needed teammates Pat McNulty and Paddy Lynch to hit a few decent iron shots into the greens to return and unbeatable winning score of 12 under par on the day, four shots clear of the rest of the field.
On a day when some stray drives were causing the odd scare on the wee course, the winners enjoyed their share of luck that any team needs on the road to victory.
With six more Sundays before the Christmas Hampers, there's still plenty of time to snare the bird, so get down this Sunday for a noon tee off, names in to the clubhouse before 11.45.
Cards have also started again every Wednesday night in the clubhouse, starting at 7pm.
Tags: