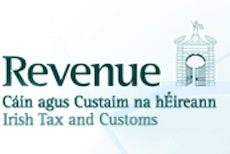 DONEGAL TD Pearse Doherty has branded the recent closure of Revenue Commissioners Customer Service desk in Donegal Town as 'disgraceful' and has serious questions about the consultation process which took place prior to a formal decision having been made to close the service.
The walk-in counter service which had operated from Donegal Town's Public Services Centre and which had previously been open to members of the public was suspended in July following a decision by Revenue Commissioners to close the office.
Deputy Doherty said: "The closure of Revenue's customer service front desk came as a huge shock to people in south Donegal as the service ceased without any apparent warning or due notice in July.
"Many residents in the area, who had always used the service and found it to be very helpful in the past, had believed that the closure may had simply been a temporary measure over the summer months and that normal operations would resume after the traditional holiday period had ended.
"However in recent weeks after the customer service desk failed to open again, I decided to raise the matter with the Minister for Finance in the Dáil where I asked him to explain the reasons for the closure and if it was a permanent measure.
"I've since received a response from the Minister in which he confirms that a decision was taken to close the customer service desk in Donegal Town as and from July and while he states that operations there are subject to ongoing monitoring, he has given no commitment or indication that the service with reopen.
"When I then asked the Minister to give details of the consultation process which was conducted prior to the decision having been made to close the service his response does not suggest that one was even carried out; instead he goes on to mention that the closure was influenced by Revenue's online and telephone services having expanded in recent years.
"This closure is yet another disgraceful example of the complete lack of regard which this Government has for rural Ireland, for the retention of local services and indeed for the needs of citizens.
"I will now be calling on the Minister to re-open Revenue Commissioners customer services in Donegal Town as members of the public, who depend so much on vital services such as this, must not simply be ignored."
Tags: