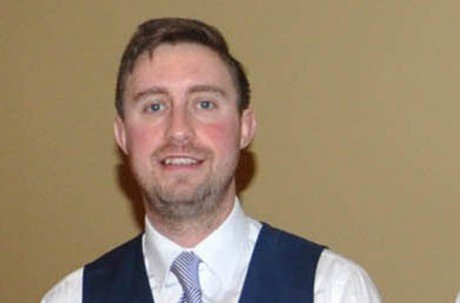 ***AGM***
Rinneadh Cruinniú Cheann Bliana an fho-chumainn a ath-thionól tráthnóna Dé Domhnaigh seo chaite. Toghadh na hoifigigh seo leanas:
Cathaoirleach:    Joe McGarvey
Leas Cathaoirleach:  Seamus Ó Domhnaill
Runaí:  Martin Duggan
Leas Runaí:  Ciaran Collins
Cisteoir:  Marie McClafferty
O.C.P:   Anna Marie Coyle
Oifigeach ASAP:   Helena McCarry
Co. Board Delegate 1:  Martin Duggan
Co. Board Delegate 2:  Paddy McClafferty
Guímid gach rath ar gach duine acu ina bpostanna.
***Monthly Club Meeting***
Beidh an chéad chruinniú eile den fhó-chumann ann sa Chlubtheach ar an 2ú Feabhra ar 8:30 i.n.
The next club meeting will take place Tuesday, February 2nd in the club house 8:30 pm. We have some posts still remaining to be filled  (Leas Cisteoir:, Oifigeach Forbartha, Oifigeach Leanaí, Oifigeach Oiliúna, Oifigeach na Gaeilge/Scór) and we hope to get these positions filled at this meeting.
***Senior / U-21 Managers***
Congratulations to John Paul Gallagher who resumes his role as senior manager for 2016 and to Martin Duggan who takes over as U-21 manager. We wish them all the best and every success in the year ahead.
***Ladies AGM***
The Ladies board held their AGM on Friday past at which the attendance was very dis-heartening. The following officer roles were filled during the AGM:
Chairman: Tom Feeney
Registrar: Laura Gallagher
County Board Delegate: Tom Feeney/Brian Dolan
Senior Board Rep: Tom Feeney
Minor Board Rep: Laura Gallagher
The following positions still need to be filled: Vice Chair, Secretary, Asst Secretary – if anybody is willing to help out please contact Tom Feeney on (087) 278 5601.
The ladies board (covering our under-age girls teams right up to senior players) work tirelessly all year to keep the ladies football alive within the club; survival is dependent upon support it receives from Club members and Parents; so we hope to see many more volunteering to help out in anyway possible in the year ahead.
***Under-Age Indoor & Registration***
Indoor for U-6's/U-8's/U-10's starts back this Friday night, January 29th.
U-6's: 6:00-7:00
U-8's: 7:00-8:00
U-10's: 8:00-9:00
Registration for the year will also take place for these under-age players – €10 per child or €20 per family. If parents could please arrange to be down 15 minutes before the child's indoor start time in order to have registration completed before their session begins.
***Donegal Club PLUS Card****
The Donegal Club PLUS Card replaces the normal Donegal Club card this year. The cost per card is €200. From each €200 Club Plus Card purchased Clubs will receive a rebate of €100 against their club levies on each Club Plus Card sold. The card gets you entry to all Adult Club Games within the control of Donegal GAA (Not eligible for games at U18 Grade & Lower); All National League Games for your County; 1st Round of the Ulster Championship; Option to purchase tickets for the Championship as your county progresses and the option to purchase All Ireland Final Ticket should your county have qualified. For Season ticket Holders who have already renewed but may now wish to get a Club + Card there is a process where their Season Ticket can be cancelled & they can then purchase a Club + Card. You can purchase your Donegal Club PLUS card online at https://www.gaa.ie/seasonticket or contact Marie on (086-835 1996)
***Club Membership***
Club membership is also due for renewal; cost of adult membership is €30. Please contact Marie McClafferty (086-835 1996), Martin Duggan (086-3119186).
Tags: