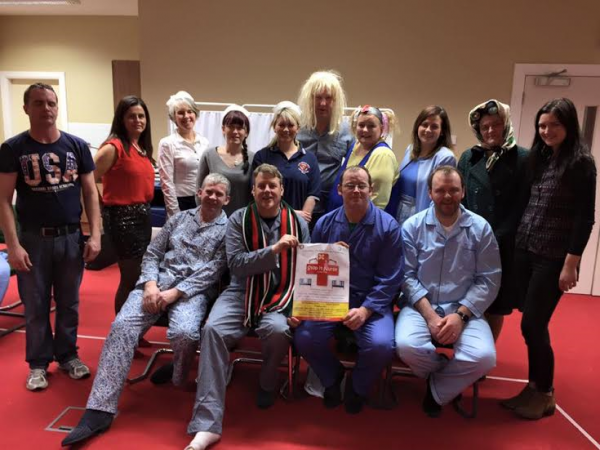 ENTERTAINMENT: Lights, curtains, action – on February 18, 19, 20 and 21st Termon's very own Drama team will re-group for their 2016 production 'Stop It Nurse'.
The eagerly anticipated return to the An Craoibhin stage on the back of last year's four night sell out presentation, another Sam Cree classic, 'Don't tell the wife'.
Six of last year's original cast is now joined by several new faces.
'Stop It Nurse' is set in a Belfast hospital men's ward during the 1960's.
Two opposing football supporters meet again having 'bumped' into each other on their way to the Cup Final football match between Linfield and Glentoran, joining the two patients already on the ward.
Comic confusion, Cod Liver oil and 'Cheery Cherry' come together in what will be another fabulously funny night out in Termon.
Tickets priced at €10.00 are available from: An Craoibhin, Gracie's Store, Mandy Sweeney, Millbridge petrol station or cast members, but be warned, these tickets are selling fast.
Tags: