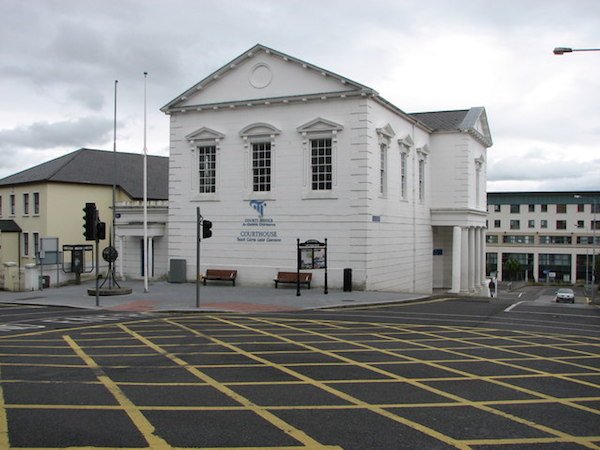 A man stalked his ex-girlfriend and left her traumatised after he and his brother followed her by car and trapped her in her own vehicle.
Peter and William Gallagher of Drumcairn, Manorcunningham were both sentenced to 200 hours of community service at Letterkenny Circuit Court after they admitted charges of harassment and criminal damage.
Peter Gallagher (25) admitted harassment of Amy Heron between May 9th, 2013 and August, 4th 2013 while his brother William (31) admitted criminal damage to her car on August 8th, 2013 at Doorable, Manorcunningham.
Sergeant Maurice Doyle told Letterkenny Circuit Court that on August 4th the two men were in a car which passed Ms Heron driving in the opposite direction. They turned around and followed her and attempted to get her to pull over.
At one point the men drove alongside and one of them leant out of the car window and attempted to open a door of her car.
She turned down a road and pulled into a driveway seeking assistance. The house was vacant and the Gallaghers pulled across the driveway and prevented her from leaving.
Peter approached the car and told her he wanted to speak to her but she locked the doors and refused to get out.
She made a phonecall to Letterkenny Garda Station that lasted 18 minutes. Sgt Doyle said she was distraught, anxious and emotional during the phonecall.
William Gallagher then approached the car and attempted to open the driver's door with a screwdriver.
Peter stood in front of the car preventing her from driving off and also placed himself on the bonnet.
William told her nothing was going to happen to her and that Peter just wanted to talk to her.
When Peter tried to open the passenger door Ms Heron was able to drive off. Gardaí arrived and both men were arrested.
Other incidents relating to the harassment of Ms Herron involving Peter Gallagher were outlined to the court.
On June 27th he followed her by car and she pulled into the side of the road. He did a U-turn and drove past but drove on when he saw she was with friends.
On June 18th he was seen driving up and down the road outside her home. Her mother told him Amy did not want to speak to him and he left when Amy's brother arrived.
In a victim impact statement Ms Herron said the incident had left her feeling withdrawn, isolated and unsafe. She had to leave her college course due to feelings of anxiety and helplessness. She said she she had improved recently, had returned to college and was better able to deal with the impact.
Peter Gallagher had one previous conviction for a minor road traffic offence. William Gallagher had seven previous convictions mostly for theft and burglary for which he received prison sentences.
Peter Gallagher told the court he was sorry and apologised to Ms Herron for what had happened.
The court heard he is in a new relationship and has a three-month old son.
Judge John O'Hagan said that while the Gallaghers may not have intended any physical harm to Ms Herron, "they frightened the life out of her". He said Peter Gallagher knew what he did was wrong.
"People have to grow up. If someone says that is the end of it, that is the end of it. You have to accept it, you may not want to but you have to," he said.
The judge said he was impressed at Peter making an apology in court and added that William's previous convictions were a long time ago. The court heard that neither man has come to the attention of gardaí since.
A probation report said both men were suitable candidates for community service and the judge imposed 200 hours of community service on each in lieu of 12 months in prison.
He also ordered William Gallagher to pay €500 in compensation for the damage to the car.
Peter Gallagher was also ordered not to have any contact with the victim.
Tags: