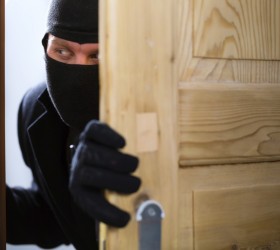 CRIME PREVENTION: Letterkenny Community Gardai will launch Nine Neighbourhood Watch Schemes in the town to strengthen Community & Garda interaction in the fight against crime.
Come along and join with your neighbours to work with Gardaí in an effort to make your community safer and your home more secure.
Get information on how to 'target harden' your home.
Find out the latest crime trends and how 'creeper burglars' can target and gain access to your home without you knowing.
Learn how to be alert for suspicious activity in your residential area.
Superintendent Michael Finan will introduce his community policing team and will explain his aims and objectives for policing of the town for spring into summer.
Garda Meave Logue & Anne Marie Mc Menamin Community Policing Unit will introduce themselves to the residents
Sergeant Maurice Mc Walters Scenes of Crime unit will give advice on how to assist Gardaí in the investigation of crime should you become a victim.
Sergeant Paul Wallace Divisional Crime Prevention Officer will give a presentation on how to make your home more secure.
Ms. Frances Browne Good Morning Donegal Project will address attendance on the operation and roll out of the Good Morning Service in Donegal.
Where: Station House Hotel Letterkenny.
When:  Tonight Monday 7th March 2016.
Time:   7.30pm.
Contact 074-91-67161 / 086 8281946. paul.wallace@garda.ie
Tags: