Donegal adventurer Jason Black will take on his latest mammoth challenge this morning.
Having conquered some of the world's biggest mountains, the Letterkenny man gets in the saddle for a very different journey.
Jason will races an incredible 850 kms across Italy in the Ultra Cycling marathon non stop solo cyclist starting in Silvi – and must complete the race in 36 hours.
Endurance athlete Black, is the only Irish entry in a heavy weight field of international riders.
No stranger to endurance races, Black turns his mind to completing this battle of will as he races the "Adriatico-Tirreno-Adriatico" Round Trip race.
It crosses three regions, two times into the Appennine touching both the Tirrenian and the Adratic sea, and after 850km and more that 11.000meter elevation of climbing finishing finally back in Silvi in eastern Italy.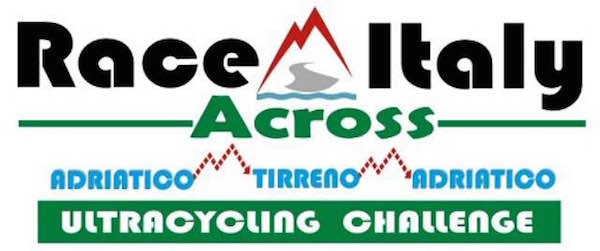 Race across Italy 2016 is a qualifying race for the famous Race Across America & is a World Ultracycling Cup's Race (with a value of 60 points) and it's the top step of the Ultracycling Italian Championship.
Race across Italy is an extreme event that requires the rider to complete the 850kms in under 36hrs, if looking for a qualifying place to race across America It is going to require an incredible physical effort.
The athletes endurance, stamina and mental strength will be challanges beyond belief, it will also test his support crew as they tackle the mixed climatic conditions of the hot temperatures on the low plains and the freezing cold nights in the high Italian mountains traversing easy to west over 11,000 meters.
Jason said his ambition is to firstly finish the 850km race.
"I've never raced in an event like this before so it's completely new and I'm looking to learn from the good, bad and ugly of the Challenge.
"I've worked so hard to get to this point training mile after mile battling the tough Irish weather conditions over the winter to be ready for this moment. I'm so delighted to be supported by my life long friend crew chief Boyd Robinson and endurance expert Michael Black my cousin. I'm in great hands as they keep me right.
"It's as big of a challenge to the two lads as it is to myself as they have no sleep at all and have to keep me motivated hydrated, fuelled and on course, navigating day & night in an environment new to us all. Huge responsibility.
"But no better two lads to stand shoulder to shoulder with. Equally my support crew at home is critical, fuelled totally naturally in the race by Anna good at Wholegreen foods Letterkenny, Amanda Witherow who looks after my physical therapy, Michael Curran at Cycle Pursuit Raphoe providing my top class cycle race equipment , Aura leisure Center providing my training facalities and of course the support of family & friends all who make up the success of this winning team.
"Look it's going to beyond tough but for those who know me I wouldn't have it any other way. We will do this."
Jason black sets off at 9.23am Irish time tomorrow morning as rider 27 he can be followed on the live event tracing devise link http://live.tractalis.com/raceacrossitaly2016/hq.html
Tags: