Dateline: Wednesday, June 22nd. Venue: Gallagher's bar, Puerto del Carmen, Lanzarote:
It's Wednesday night and Rory Gallagher's recently opened new bar on the Puerto Del Carmen strip in Lanzarote is teeming and as tightly packed as we feel the Irish defence will surely need to be.
No sign of the Kilcar man but his home county is well represented here. We may as well be watching Ireland's final Group E match against Italy in the Rosses or Gweedore. Or even Letterkenny. Only we don't often get heat like this.
Not that those of us squeezed into the compact bar are concerning ourselves too much with the blistering sunshine outside or the view across the blue waters from the balcony.
It's the blue of Italy we're concerned about though the Boys in Green are giving as good as they get. Better, in fact.
Earlier we run into a trio of affable ladies from Killybegs – Coleman country as they remind us. Ann Smith, Gemma Byrne and Maire O'Donnell will be watching like the rest of us and hoping that their neighbour, Seamie, (or Captain Coleman) will do the business.
Before kick-off in Gallagher's Bar, we get chatting to Denis McGeady from Gweedore. He's here with his spouse, Ann Marie, and the McGlinchey family, mother, Madge, and offspring, James and Shauna.
Like the rest of us, Denis is sweating. And it's not just the heat. He's expecting a tight game. And feels a 1-0 win could do it for Ireland. Aye, if only…
Up on the screens, dotted around the bar, the Irish are playing their part in an entertaining game. And the shots are raining in. And there's a few coming our way in the bar also. Thanks girls!
The contingent in question hail from Dungloe with a Letterkenny and Glasgow link among them. They're all wearing their colours and keeping the mood upbeat throughout. There's Carly Wallace from Loughaugher, and a trio from Meenamara, Martina Currid, Aisling O'Donnell, and Eilis O'Hart. And the Letterkenny/Glasgow connection, Susanna O'Donnell. Mighty craic the lot of them so much so that even if as time ticks towards the referee's final whistle in Lille and the scoreline remains deadlocked, we still feel it's been a good night.
A good night that's about to get better. Or is it? There's substitute, Wes Hoolahan, advancing on goal with only the 'keeper to beat and…..it's saved!
Last chance saloon, surely. Until the ball is fed to Hoolahan again, this time out on the right and he swings over a cross and Robbie Brady rises skywards and so do we when his header finds the net.
I'm not sure how long we leaped up and down but safe to remind Rory Gallagher, pub owner, that the flooring in his new bar is solid.
And so the songs begin. And end later in Rory's original premises, the Island Bar.
Meanwhile, we're joined by a Mullaghaduff family, the Gallaghers, including John, Hannah, Aoibh, Mary and Maura.
John tells me he works in Texas – that's the U.S. State, not the store – and is home on holiday, or as close to home as you can get when you're in Lanzerote which, judging by the accents around us, is close enough. He recites some of the names of those working with the company he's involved, Bechtel, including Paddy 'Ban' Boyle from Keadue; Ciaran Ferry, Gweedore; Danny Boyle, Keadue; Jimmy Boyle, Annagry; and J.J. McBride, Mullahgduff – no doubt all watching the Ireland game in Irish bars in Texas.
A night of nights and one to remember when the French game is long forgotten.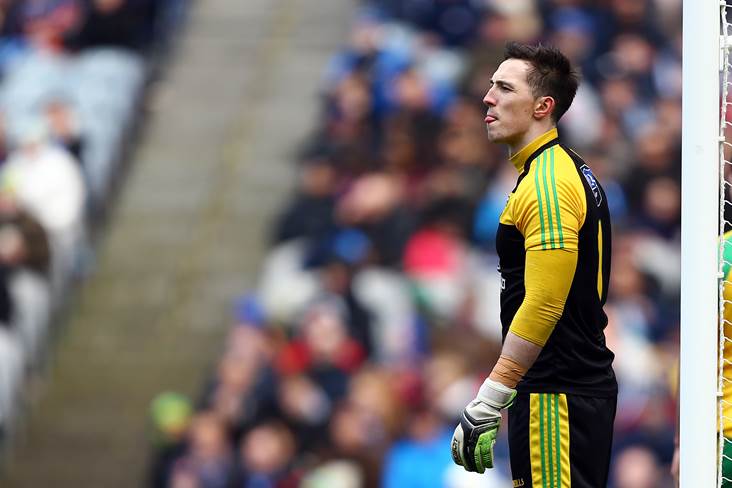 Dateline: Saturday, June 26th. Venue: Gallagher's Bar, Puerto Del Carmen, Lanzarote:
Back again. And while we share some interest in the Northern Ireland/Wales game currently being screened, it's only the curtain-raiser to the real event of the evening. Ulster Championship semi-final. Donegal versus Monaghan. Live on Sky Sports.
And if green was the fashion statement on the previous Wednesday evening, this time the colour code is green and gold. Packed into every conceivable space in the venue. And once again, it's as if they've transported half the Rosses and Gweedore to watch the proceedings.
We do catch a glimpse of Rory Gallagher this time. Only it's the other one. The one designated with the task of advancing Donegal to the Ulster Final. And he's up on the screens giving his pre-match interview.
And the talk in Gallagher's Bar is of how Monaghan will provide stern opposition but Donegal have the know-how to avenge last year's Ulster Final defeat. The last three Finals have been contested by these two teams – it almost seems strange meeting in a semi-final.
But here we are in Breffni Park, Cavan. Except, that is, for those of us in far-off Lanzarote.
And Denis McGeady & Co. are here again, this time turned out in their Donegal colours. And there's a quartet from the Rosses occupying one table – soon to be joined by a host of others. I get chatting to Conal Boyle who fills me in on the remaining Rosses rovers – Conan Boyle Eamon Hanlon, Paul O'Donnell, Geraldine Boyle, Ann P. Hanlon, Ailise Boyle, Millie Hanlon, Caolan Hanlon, Margretta O'Donnell, Ronan O'Donnell and Alanah O'Donnell.
Drumkeen/Ballybofey didn't manage to send such a gathering but was represented by Jude Conway and his wife, Rita.
Couldn't find any link with Donegal Town in Gallagher's that evening but there was nevertheless a rapturous greeting for one of its sons – Karl Lacey, marking his return to county colours, with the earliest of points to put Donegal ahead.
When Michael Murphy put them two clear we were anticipating a decent Donegal performance. And decent it was but they were up against a Monaghan team who weren't for giving up even when Odhan MacNiallais drove the ball to the net shortly after Martin McElhinney's black card dismissal.
But too many missed chances would cost Donegal – not quite dearly – as the game edged into six minutes of stoppage time wherever that came from. And Conor McManus has us groaning in Gallagher's when he knocked over a late, late point to level things and send the teams to a replay at Breffni Park next Saturday.
Many of those gathered in Puerto Del Carmen will be home by then and no doubt making their way to Cavan to provide first hand support.
I think they'll be celebrating this time out and could yet be facing Cavan in the Final.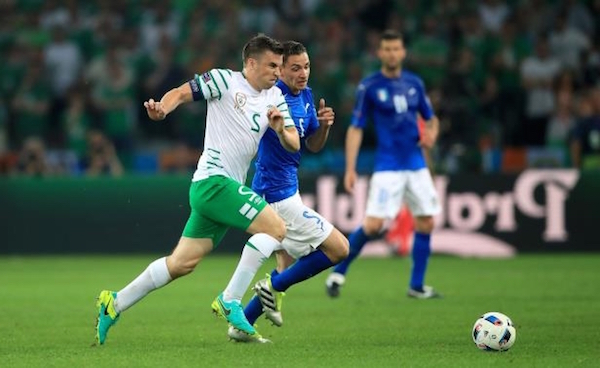 Dateline: Sunday, June 26th. Venue: The Spinnaker Bar, Puerto Del Carmen, Lanzarote:
An hour before kick-off and the Spinnaker is beginning fill up nicely. And up on the television screens, the R.T.E. panel show no signs of embarrassment after having apparently written off Ireland's team and chances against the Italians a few evenings before.
The venue's founder, Gilbert Brown, is busy serving customers while son, Garrett, erects a tricolour behind the bar to let everyone know, as if they didn't already, just whose side they were on.
The bar and restaurant will have been opened fifteen years come next Friday and, like Gallagher's, is a must-visit premises for all Donegal tourists. Today, they're here from all arts and parts though I'm not sure just how many, or even if any, French are in.
If they are, they're completely silenced within the opening two minutes of the match as Shane Long is upended in the area and Robbie Brady, contrast his late goal against Italy, with an early one against France, this time courtesy of the resulting penalty.
And as the half wears on, the confidence is growing both in Lyon and in the Spinnaker. And the performance has been outstanding. But still we fear that three day turnaround as opposed to the week off the French have enjoyed since their last game.
And so it comes to pass. As do France in the second half – outpassing us and, at times, outplaying us as the legs go and the dreams with them.
Antoine Griezmann, switched to a more central role for the second forty-five, is allowed a free header barely fifteen minutes in to claim the equalizer.
And give them an inch – and Gilbert and Garrett know all about Inch – and they'll take a mile, three minutes later, the French striker penalising Ireland for a crazy defensive error to put them 2-1 up and in complete command. It gets worse as Shane Duffy – aka, the Burmah Apache – is sent to the line after bringing down Griezemann.
It could have been worse in scoreline terms as the weary Irish struggled to recover but with ten men and that all too quick turnaround – surely there has to be a better system than allowing one team the supreme advantage of close to a week in preparation – there was little in the way of a response.
Except from the supporters and those of us in the Spinnaker who stood to a man, woman and child, and applauded what had been a valiant effort.
After their last dismal outing in the Euros, this was back to restoring the faith of nation.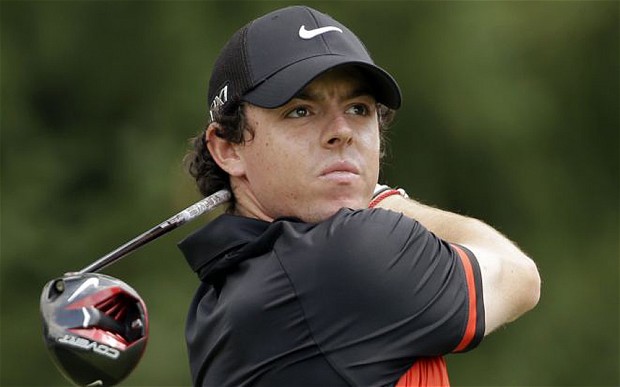 RORY TAKES A STAND. OR DOES HE?
You may have noticed the camera catching sight of a familiar figure bouncing out of his seat in the stands during the Northern Ireland/Germany Group C match.
I should add that Rory McIlroy – for it was one and the very same – was the ONLY individual who stood up as the camera zoned in at one stage on a group of N.I. supporters.
Stand up for the boy normally found on the green rather than in it…
Nothing like needing the world to know that you're there following the fortunes of your team but credit where it's due – the golfer is a genuine fan of the Northern Ireland team.
And credit, too, to him for pulling out of the Olympic Games. The only drawback I'd have on that one is that he's doing it for the wrong reasons.
Like fellow compatriot, Shane Lowry, and English golfer, Jason Day, both of whom announced yesterday they were also giving the Games a miss in Rio, McIlroy has cited the threat of the Zika virus as his motive for not participating in the biggest sporting event on the planet.
Fair enough – you couldn't possibly argue against that – but the point is that none of these three or any other professional golfer should be taking part in the Olympics. Or indeed any professional tennis players, soccer players or any individual or team who plies his or her trade in the professional game.
Remember those days when the term 'amateur' used to sit neatly within the mission statement of the Olympic Games? Good days. Days when the unsung amateurs could take their place at the top table and actually be in with a chance of returning with a coveted medal.
Sadly, the regulations changed somewhere along the way and now it's anybody's ball game. Or rather it's a game for those raking in millions from their chosen sport and in pole position to claim the gold, silver and bronze at the expense of those to whom the Games once meant the world.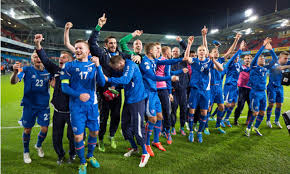 ENGLAND ICED:
Don't know too much about Iceland apart from the fact that they used to own a shop in the Courtyard in Letterkenny. But just who knew that a chain store could put an international team together and freeze mighty England out of the European Championships?
As has been pointed out quite frequently over the past couple of days but is well worth repeating again – two Euro exits for the English in quick succession. And Sterling sinking to a new low…
"What a response from the underdogs," the B.B.C. commentator noted after Iceland's equalizer. Only he didn't tell us who exactly the underdogs were.
And did we hear Gary Lineker congratulating "Ireland' inadvertently afterwards?
What we definitely heard was Alan Shearer announcing his candidacy and credentials for the England job live in the B.B.C. studio with Roy Hodgson having just announced his own departure. You'd never get that type of arrogance from Shearer's counterparts in the R.T.E. pundit's camp – they only think they could do a better job than the existing Irish manager. Any Irish manager.
And fresh back from Lanzarote, all I could think of was the reaction in Carter's and all the other British bars dotted along the Puerto Carmen seafront as the horror unfolded in front of them.
The evening before you could see the odd smirk on England shirted faces as those of us in green emerged into the searing sunlight after the defeat to France.
Oh, little did they know of the white heat that was just around the corner for them. And by a nation that has just double the population of Donegal.
Jointly managed – the tooth hurts – by a dentist and a man who goes by the name of Lars Lagerback.
In the post match bars of …..they're singing the praises of Lagerback in some of the pubs and knocking lager back in furious amounts in others to drown their sorrows.
And there they were just last week scorning the suggestion from Gareth Bale that not one of the England team would get into the Welsh line-up.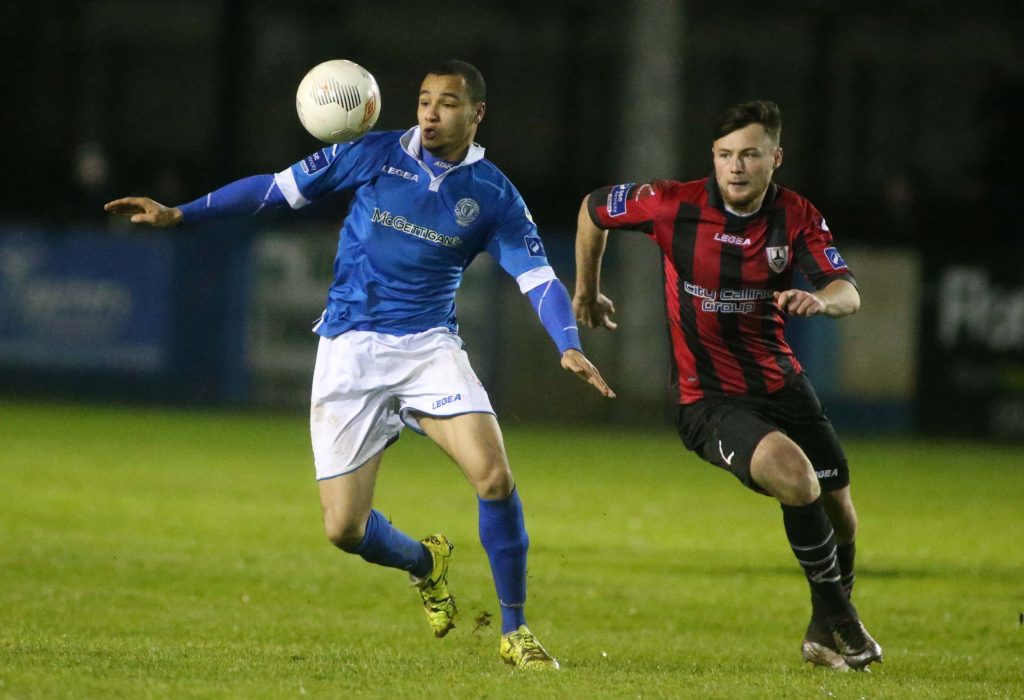 HARPS BOUNCING BACK:
But never mind the European Championships, what about the return of the League of Ireland and, specifically, the Harps? After that 3-0 walloping of Sligo Rovers before the break, Ollie Horgan's men continued their winning ways with a 2-0 success in Longford to put them on the twenty point mark and further stretch the gap between them and the bottom clubs.
Another week off now before Harps host Galway United in Ballybofey in a match that could, even at this early stage, prove key in the home side's survival bid which took a significant boost with that result at City Calling Stadium.
LETTERKENNY HOSTS IT'S OWN OLYMPICS:
After some impressive performances by Donegal athletes at the National Championships last weekend, it's the turn of international competition to arrive back in the county this Saturday, courtesy of the Letterkenny A.C. Sub 4 Minute Mile Challenge event.
And believe me when they say "international" they truly mean it. This isn't the European Championships of athletics though the likes of Germany, Poland, England, Belgium, France, the Czech Republic, Wales and Iceland (with an extra spring in their step!) will be participating. This is global with athletes from Senegal, South Africa, Ethiopia, Kuwait, Morocco, U.S.A., New Zealand, Tunisia, and Greece arriving over the next couple of days to participate at the Danny McDaid Track at the Aura Centre.
In other words, world class. If you've an interest in sport at all – and there are Irish and local athletes taking part too and worthy of your support – this is the place to be.
The track and field action gets underway at 7.p.m.
BRITS OUT:
The latest from the Martin Orr class of gems on social media: In light of political events in the past week, will Chris Eubank be from now on known just as Chris Bank……..
Tags: