Operating a global sock making industry from a rural part of South West Donegal's Gaeltacht, just outside of Glenties, hasn't hindered Martin Breslin growing his successful company Donegal Socks.
In recent months his range of colourfully designed knitted socks has caught the eye of the world famous National Geographic Channel.
Martin was delighted when he recently got a call from the people in National Geographic expressing their interest in having Donegal Socks as part of their product range.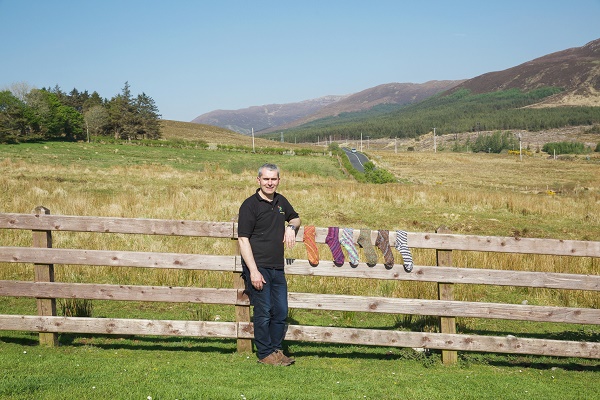 The company is helped out by Údarás na Gaeltachta's enterprise development scheme which assists entrepreneurs by encouraging new investment in Gaeltacht areas, nurturing already established businesses, and enhancing the skill base of those living in Gaeltacht communities.
Mark Quinn, the youngest person born in Ireland to have reached the peak of Everest says Donegal Socks are his favourite to bring on long treks; "Donegal Socks will be my only choice in future for trekking, climbing and reaching the summits of challenging mountains. I expect to be continually amazed and look forward to bringing them to the summit of the next 8,000m peak that I climb."
Today,  Stocaí Dhún na nGall exports over a 100,000 pairs of socks a year to markets around the world.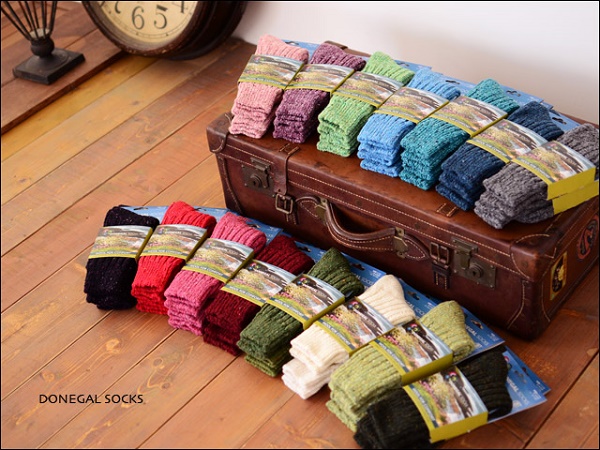 This growing partnership now sees Donegal Socks being sold in all National Geographic outlets around the world.
"In recent years we have explored new markets and we discovered that 'the outdoor market' was a perfect fit for our sock range. With extensive research and development through an Údarás na Gaeltachta programme, we proved that our product was perfectly suited to the outdoor adventure market," said Martin.
"Our socks are a 100% natural product and this is exactly why the National Geographic were attracted to our product."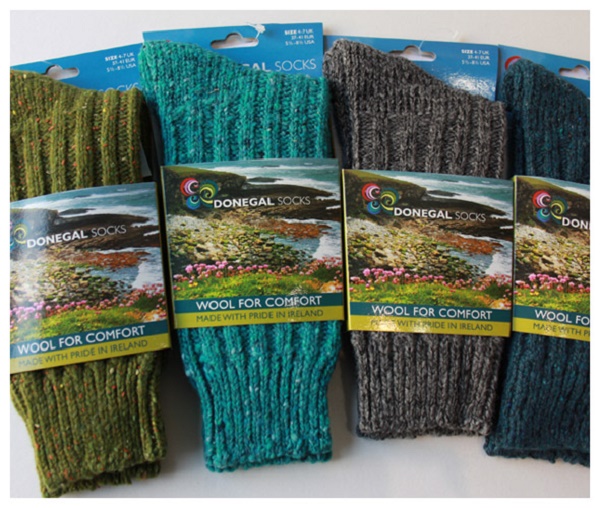 "The National Geographic promotes natural and cultural conservation, and shares many of the same values as Donegal Socks, so to be included in the extensive clothing range of a brand which complements everything we stand for is a fantastic achievement."
"Currently 50% of our socks are exported and as a result of this new contract we hope that our exports will increase dramatically in the next few years. The U.S alone is a huge importer of socks and to be a part of this National Geographic brand, is huge for us. We also have clients in other markets such as, Ireland, the UK, Denmark, France and Canada."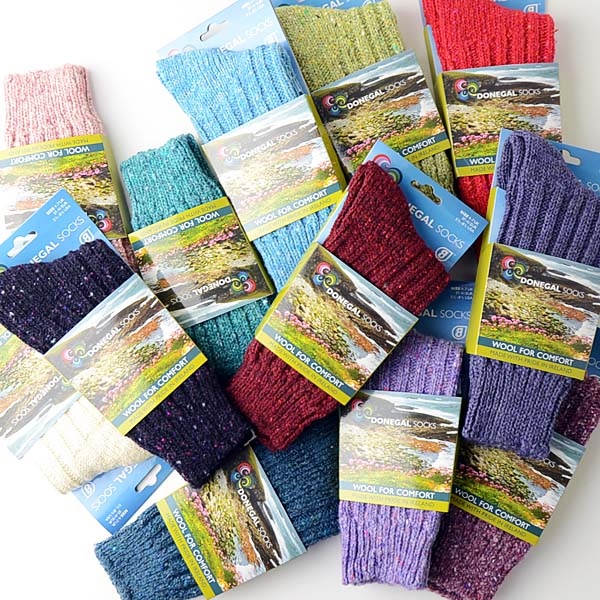 "Over the past number of years we automated some of our production line. This reinvestment has paid off and has been an essential part of our survival and growth. We plan to increase our employee numbers from 6 to 15 in the next 2 years."
"We owe a lot to Údarás na Gaeltachta who have been a huge support in helping us target new markets and who have helped us to focus on researching and developing new opportunities on a global scale."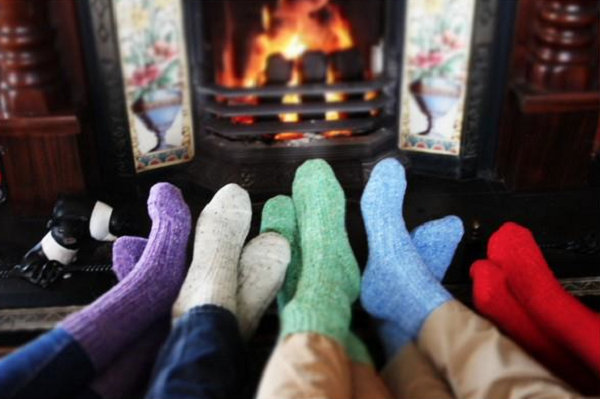 "It gives us immense pride to see our products in airports, craft shops, tourist and visitor centres all over the world, and now in National Geographic outlets. We will continue to explore new markets and we are currently assessing opportunities on a larger scale."
"In the coming weeks we are undertaking a field trip with Údarás na Gaeltachta to Boston to explore new markets. As part of this trip Údarás have pre-arranged meetings with large buyers in the States. Our vision for the next 2 years is to concentrate on growingand expanding the business even further," Martin concluded.
For more see Donegal-Socks.com
Údarás na Gaeltachta also offer financial and non-financial support to businesses such as Donegal Socks, as well as supplying business facilities at a competitive price to businesses in various different sectors.
More than 7,000 people are employed thanks to the Údarás na Gaeltachta scheme.

To learn more about Údarás na Gaeltachta's enterprise development scheme you can visit their website.
Tags: