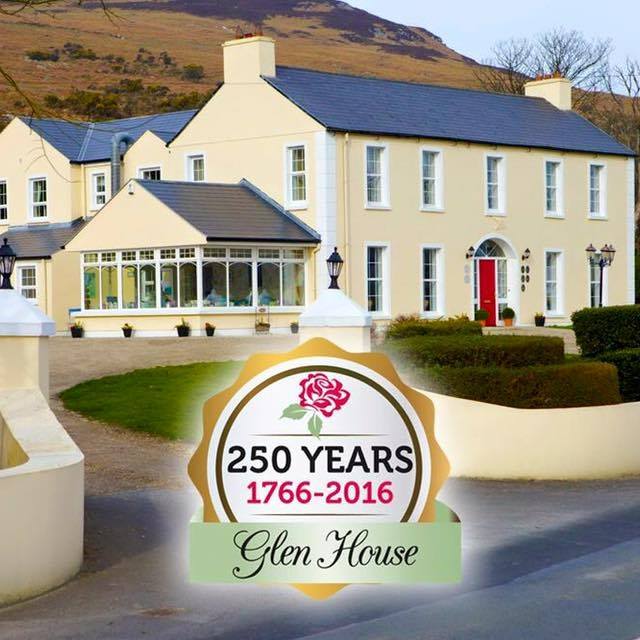 Season two of Daniel & Majella's B&B Road Trip television series is going to end on a high note tonight as the pair visit Daniel's beloved home of Donegal. 
The couple will be spending a night at The Glen House in Clonmany and experiencing the Inishowen area as they've never done before.
Daniel and Majella's stay at the award-winning B&B was an unforgettable event for owner and manager Sonia McGonigle, as well as her family, employees and the former owner of the house.
Sonia took time to talk to Donegal Woman today as she waits anxiously to see the show. She is planning a big gathering at her mother's house tonight to watch the events play out on the small screen.
Sonia's mother Marion Doherty is one of Daniel's biggest fans, which made his visit to the B&B so exciting.
"My mammy would have taken me to a couple of concerts when we lived in England. The first time I met him I was 13 or 14. I had a photo with him in a frame but unfortunately couldn't find it for the programme," Sonia said.
Daniel and Majella spent a lot of time with The Glen House staff and Sonia's family, both on and off camera. Sonia remembers having great craic with the pair in her sitting room playing tin whistle with her nephews Michael and Matthew Grant.
The visit was a particularly special event for Doris Russo, an American lady who is the former owner of the guesthouse. Ms Russo ran the B&B for many years and developed the walk to the nearby Glenevin Waterfall.
"I introduced Daniel to Doris from the car and she came in and had tea and cake with him. Doris was delighted with that as it was her last outing of the year. She wasn't well for all of last year but has thankfully got better since," Sonia said.
"They (Daniel and Majella) really did make sure that everybody got a bit of time with them.
"I'm nervous to see the programme now – you just don't know what parts they are going to show! At one point me and the housekeeper were jiving in the kitchen!", Sonia admits.
Sonia jumped at the chance to host the O'Donnells when her B&B was contacted by show producers last year. A researcher visited Clonmany to get a feel for the residence before she got the news that they would be receiving the famous guests.
"I was delighted. I really wanted to meet Majella too. I think she's a great lady and Daniel's a great ambassador for the whole county. What he has done for Donegal tourism is unreal and they promote the county so well," Sonia said.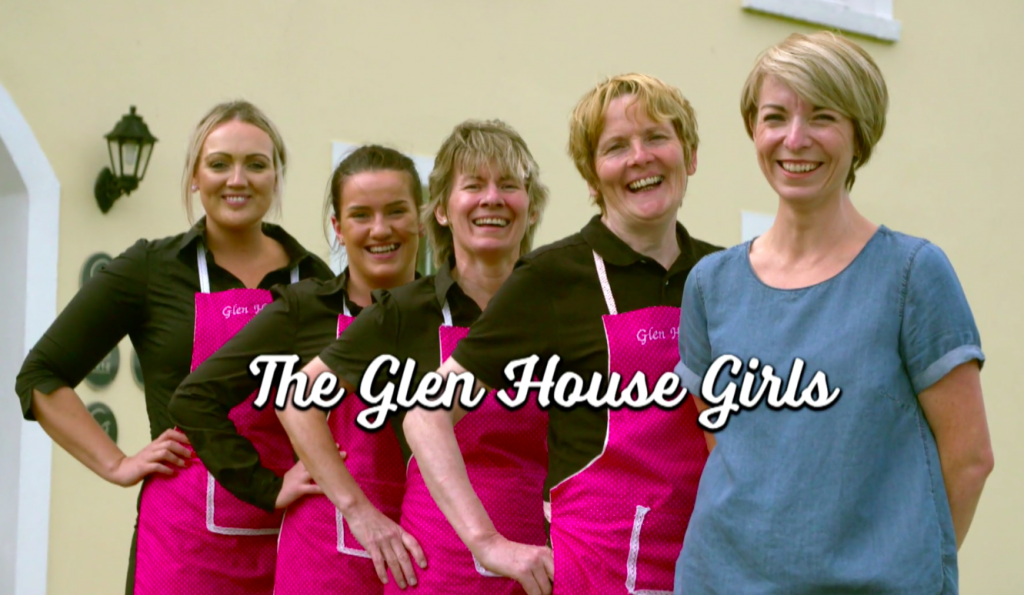 Sonia's team were eager to welcome the couple to the 9-bedroom country house – namely Shiela Doherty, Dorothy McGonagle, Aoife McGonigle and Maggie Diver. Sonia's husband Martin was camera shy, so her housekeeper Shiela was by her side for much of the filming.
Daniel too was unable to hide his excitement to hear he would be travelling home to showcase the best of Inishowen scenery, as we'll see in the show tonight.
Daniel and Majella will be shown having a fun splash at the stunning Glenevin Waterfall which is just a short walk from The Glen House. They'll also go horseback riding across the golden sands of Tullagh Beach.
Sonia used the couple's visit to highlight the best of local scenery and businesses. Her 250-year-old guesthouse features the idyllic Rose Tearoom and craft shop with exclusively Inishowen-made products.
"The programme will be great for the local area and for the waterfall next door to us. I made a little welcome basket for Majella with some locally made toiletries and products," Sonia said.
Sonia and many Clonmany locals will be watching the show with fond memories of the fleeting visit which had an impact on so many. In his downtime, Sonia described how Daniel also went out to visit the local nursing unit to sing for residents.
"He's just so kind and considerate and a genuinely good person. I'd like to think they had a lot of fun here, and I can't wait to see it tonight" she said.
Catch Daniel & Majella's B&B Road Trip on RTE One, tonight (Tuesday 18th April) at 8.30pm
Tags: