BUSINESS: Why not pop into Kelly's Centra this sunny weekend and check out their amazing summer offers. 
Management at Kelly's Centra on the Mountain Top, Letterkenny, are offering fresh, quality foods at excellent value for money.
Here at Kelly's Centra we have it all, so you can do all you shopping under the one roof.
We have a vastly increased fruit and veg section, daily delivered fresh products, with something to tempt every taste and pocket.
Now that the weather is getting hotter it's time to light up the BBQ and enjoy an outdoor feast.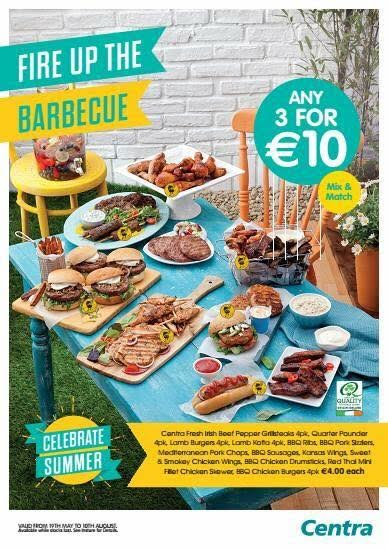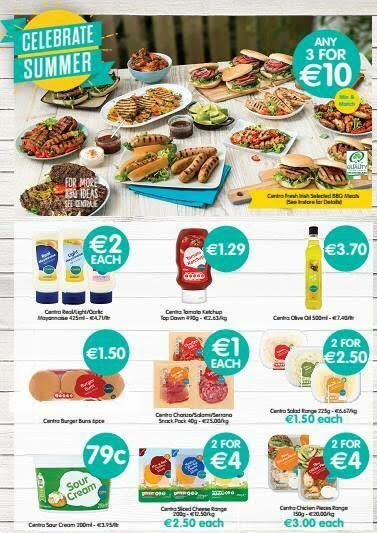 Celebrate summer with our new range of BBQ meats prepared fresh in store every day by our butcher.
New range includes:
Mouthwatering 6oz home style burgers 4 for €5
Delicious Pulled pork burgers 6 for €5
Pork sizzlers 7 for €5
Turkey burgers 4 for €4
Quarter pounder beef burgers 6 for €5, and many more great value quality products.
Our deli boasts a new range of salad bowls, superbowls and gourmet sourdough baguettes, perfect for this weekend.
Remember, our products are amazing, our staff are lovely, and the value for money is unbeatable, so make sure to drop into Kelly's Centra this weekend.
Visit www.facebook.com/kellys.centramountaintop for more amazing deals this summer!
Tags: