RINKA is making waves this summer with fun-filled action packed camps suited to kids aged 3-12 years all over the county this July and August.
Rinka is completely non-competitive and is designed to give all young children the confidence to take part in sport while also giving them a chance to just giggle and have fun', says Donegal woman Sarah Gillespie, the founder.
'It's an opportunity for children, regardless of skill or background, to burn some energy, have some fun, learn new skills and make new friends and we simply LOVE camp season!'
The summer camps which are jam-packed with a variety of activities focusing largely on the two main programmes RINKA.ie offers, BOUNCE and DRAMAFIT.
Drama Fit has all the creative elements of a drama and theatre class combined with the high-energy dynamics of a workout. Bounce is a high energy, multi-activity class that includes gymnastic moves, relays races, obstacle courses and general sport skills.
The camps introduce kids to all the elements of RINKA with the favourite activities always being the gymnastic and obstacle course section! 'We dance, run, sing, play games, make art and crafts, bake, act – you name it we do it!' said Sarah.
RINKA runs separate camps for the younger age groups to ensure a non-intimidating environment for them and a suitable environment for the older ages and all camps are run by RINKA instructors.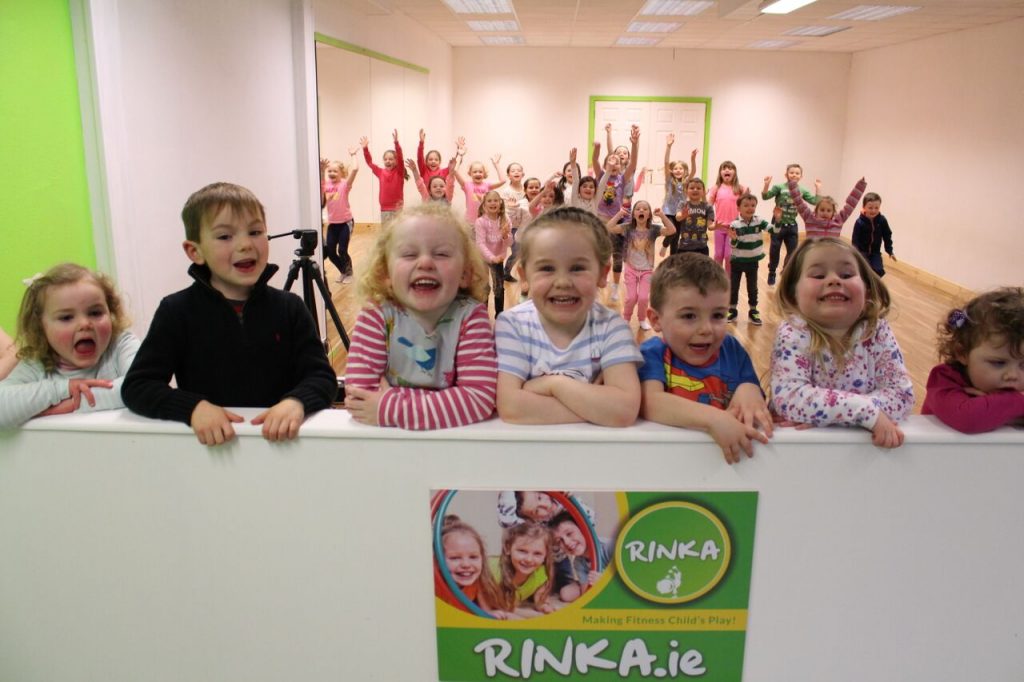 Sarah says: 'Our aim with the summer camps is to jam-pack the week with fun, energy and positivity and give kids a really great experience! RINKA camps are ideal for anyone who may not have found their interest or hobby yet as we introduce them to all sports, dance and drama but without any pressure or expectation to be good at it – we're just interested in having fun!'
So what exactly is included in a RINKA CAMP?
Gymnastics
Obstacle courses
Relay races
Camp games
Drama
Dance
Art and Craft
Multi-sport skills
Fun food activities
And any other bit of craziness we can squeeze in!
How to choose a summer camp
Sarah also put together some hints and tips when choosing a summer camp this summer:
First and foremost, talk with your child. Signing them up to a soccer camp may be your idea of fun, but it is it theirs? Find out what they would like to do for a week. Is there a class they would have liked to do during the year and could maybe use a camp to try it out? Do they want a physically active camp or are they looking for an arty camp?
So now you know what type of camp your child would like, how do you know if the one you have chosen is a good one? Here are a few questions to ask:
How qualified are the staff teaching the camp and are they fully insured?
What is the ratio of teachers to kids in the camp?
Is the area in which the camp is being held equipped with basic amenities in a safe and secure surrounding?
What does the daily schedule look like? Ask to see a timetable of what the kids will be doing each day and make sure they aren't left to their own devices.
Find out what age groups are put together and make sure these groupings are suitable for your child
Are the children supervised during break times and until they are collected , even if a parent is late?
Does the camp promote an inclusive policy were all children are treated equally?
Once you are satisfied with the answers you have got, then it is time to focus on the FUN of summer camp. Your child will make memories and new friends as well as learn new skills and develop self-confidence and you can rest easy knowing you've done your homework!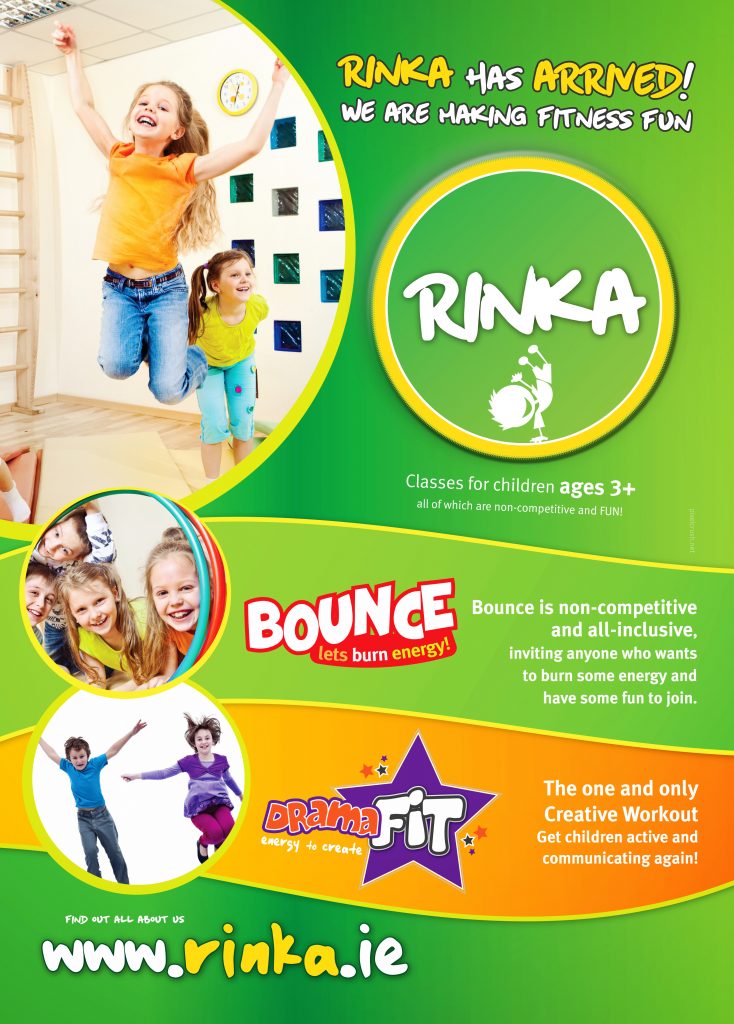 Where is your nearest Rinka camp?
For info on your local camps get in touch with your local instructor:
Donegal Town and surrounding areas: Sarah Gillespie 087 750 9230 FB: theenergyhub/rinka.ie
Kilcar, Glenties, Killybegs, Carrick and Glen: Ciara Kearns 087 750 4633 FB: rinkasouthdonegal
Letterkenny and Newtown: Sarah-Marie McDevitt 086 790 0554 FB: rinkaletterkenny
Milford, Kerrykeel, Fanad, Termon: Teresa Donohoe 086 084 8312 FB: rinkamilford
Finn Valley: Tasha Merritt 086 847 5793 FB: bouncekidsfitnesswithtasha
Tags: