The Rosses Athletic Club has finalised a three-year sponsorship deal with The Cope; a community Co-operative based in the Rosses and Falcarragh.
The Rosses A.C. provide athletics training and competition for everyone aged between 7 and 70 somethings, it incorporates members from the Rosses, Gweedore and Cloughaneely regions and is wholly based in the Gaeltacht.
The Rosses A.C. caters for multiple athletic disciplines, like Sports Hall and Indoor Athletics, Track and Field, Cross Country and Senior/Master Athletics. The club has witnessed great success at all disciplines and promotes healthy living and active lifestyles for all their members.
The club has gone from strength to strength over the years and currently has in excess of 280 members affiliated with the club.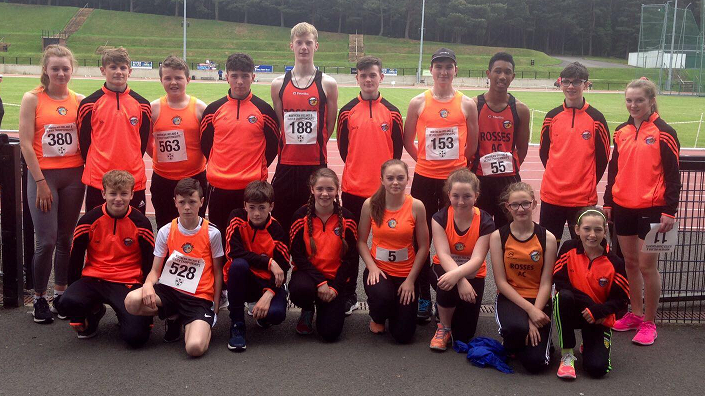 Chairperson of the Club, Aidan Gillespie said "we are delighted to receive the support of the Cope who have committed to being our main sponsor for the next 3 years, this will only help the club to grow in numbers and performance and allow us to acquire much-needed equipment, upgrade our training facilities and develop our coaches and training techniques".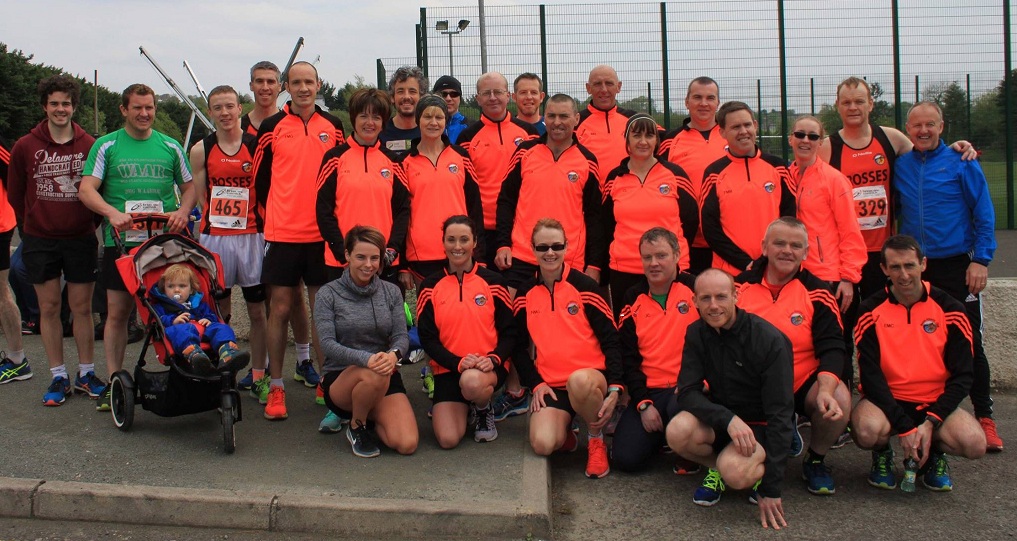 Mark Sharkey, Chief Executive to the Cope commented; "The Cope are delighted to be associated with such a progressive and diverse club as Rosses A.C, which promotes sports inclusion and participation across all age profiles for both male and female athletes.
"As a community business, we take our social responsibility very seriously and supporting Rosses A.C. is a privilege. We look forward to working closely with Rosses A.C. over the years ahead to promote healthy living and an active lifestyle for all."
This year our athletes have really come to the fore and their hard work in training is starting to come to fruition in competition, we had various club outings to county and provincial events this year and our athletes won 78 county medals at children, juvenile, senior and masters level, in addition to 8 All Ireland Indoor medals and 3 National Age Group records.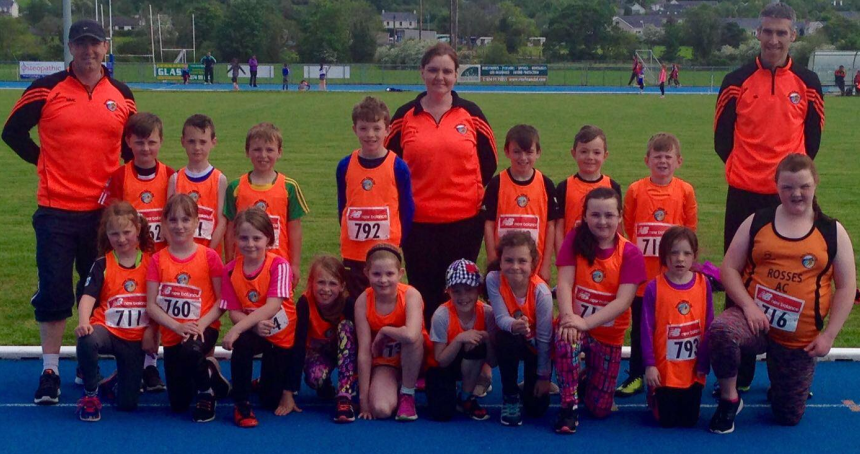 The clubs most recent outing to the Ulster Juvenile Championships took then to the Mary Peters Track in Belfast, where 19 competitors from u14 to u19 participated and successfully returned with 5 Gold, 3 Silver, 2 Bronze and 10 athletes qualified for the Irish Life Health Juvenile Track and Field All Irelands which takes place in July.  
Following the trip to Belfast two of the club's young athletes John Gallagher and Conor Mangan received an invite by Athletics Northern Ireland to compete in the u14 boys 100m pre programme at the Belfast International Athletics Meet which takes place in July, and the club will also be represented by Fodhla Nic Phaidin at this meet as she is recognised as a rising star in triple jump and has represented Ireland on the international stage in Wales.
Throughout the year the club runs multiple activities like sports-hall for kids (7-15yrs) from September to March in the Rosses Community School Gym, which introduces kids to athletics in a fun and general way.
Indoor athletics training for all ages from children to Juveniles, Seniors and Masters also takes place over the winter in preparation for the Indoor competition season which begins in December.
The adults participate in circuit training in Gweedore and distance training with running groups in the winter months in Gweedore and Dungloe, this is a great way for existing club athletes and newcomers to work on fitness levels in preparation for whichever events they will participate in in the Spring/Summer such as 5k/10k/marathons.  
The Cross Country season begins in August and competitions are available to all ages of athletes from October through to Spring, this is popular with both children and adults alike.
The Rosses A.C. are in the process of launching their brand-new range of clubwear which is available to order and buy in the Cope Sports Department in Dungloe.
"The new range of clubwear brings a sense of inclusion, membership and pride to all our members" Michael McElroy Club Treasurer commented.
"Thanks to the efforts of all our volunteers, supporters, athletes young and old(er), parents and the Cope, the future of the Rosses A.C. looks bright and very orange!" Rosaleen McGarvey Club Secretary added.
If you are interested in joining the Rosses A.C.  you can contact them on 083 4665734 or email them on rossesac@yahoo.ie. Check out their Facebook page. (www.facebook.com/RossesAC).
Tags: