A group of around 20 members of Finn Valley AC acted as volunteers at the recent IAAF World Championships in London and were rubbing shoulders with the sport's top stars.
Among them were Arlene Crossan, the young hurdler who is heading to take up a scholarship at the University of New Mexico in the coming weeks, and who managed to get a picture with retiring athletics icon Usain Bolt.
In the 400m hurdles, Crossan has represented Ireland in European Youth and Under-20 Championships.
Earlier this year, she won the Irish Junior 400m hurdles in Tullamore, in a time of 1:01:08.
Crossan caught up with Bolt as she was performing her duties in London.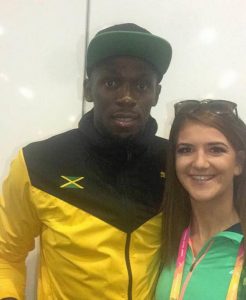 "There 20 or so of them volunteering at the Championships," said Patsy McGonagle of Finn Valley, who was the Irish Athletics Team Manager.
"Ten of them each day acted as basket carriers. They were allowed in to all of the events. There were 20 in total working the whole time there."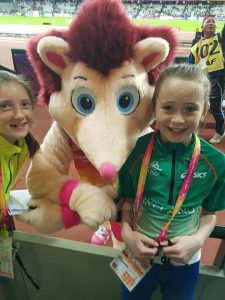 Tags: