The parents of Sligo boy Rory Gallagher have gained strength and courage from one kind Donegal family.
The Leslie family of Killybegs have raised over €10,000 for the care of five-year-old Rory, who has cerebral palsy.
Bert and Anne Leslie have provided immeasurable comfort for Rory's parents Shauna and Gerry from Cliffoney in Co.Sligo by raising funds for his intensive pre-surgery programme in Spain.
The determined little boy requires double hip surgeries in Boston and is currently attending a neurological rehabilitation centre to ensure the best possible outcome.
Mum Shauna Gallagher said the Leslie's generous help came at a particular time of need.
Shauna said: "It's costing €2,700 per month to have Rory in this centre, we get no help from the health service to cover any of the costs associated with his treatment.
"Rory requires double hip surgeries in Boston Children's Hospital which are going to cost €123,000. We are under a lot of pressure at the moment to try and provide Rory with the care he requires.
"It's been such a tough journey but Rory's our world, he makes us smile day in, day out!
"Bert Leslie along with his wife Anne and family have done more than we could have ever imagined for Rory.
"Not only did they raise over €10,000 to help Rory with his wish to walk but they gave me strength and courage to continue at a time when I was feeling so low and tired.
"They reminded me that people do care about my Rory and do want to see him succeed with his wish to walk.
"They have guaranteed Rory a place in the neurological rehabilitation centre. This means more to us as a family than anyone can imagine. All we have ever wanted is the best for Rory. Words can't describe just how we feel, it's such a weight off our minds," Shauna said.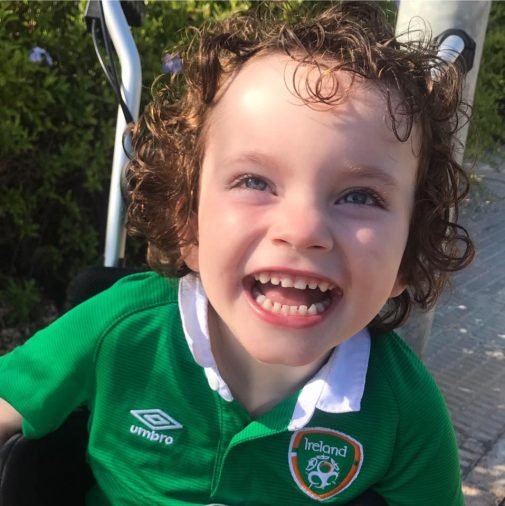 Bert and Anne run the family owned business SeaQuest Systems in Killybegs. Rory recently had a very special day with the family at the factory looking at the boats and machinery in production.
The brave little boy also has a new best friend in little Hugh, Bert and Anne's grandson. Rory got to meet another Rory – Ruaidhri Leslie, who so kindly shared his 40th birthday celebrations to help raise funds for our little Rory.
Ruaidhri allowed his family and friends to post funny photos of him on Facebook in the build up to his big birthday, with SeaQuest making a donation for every like the photos received.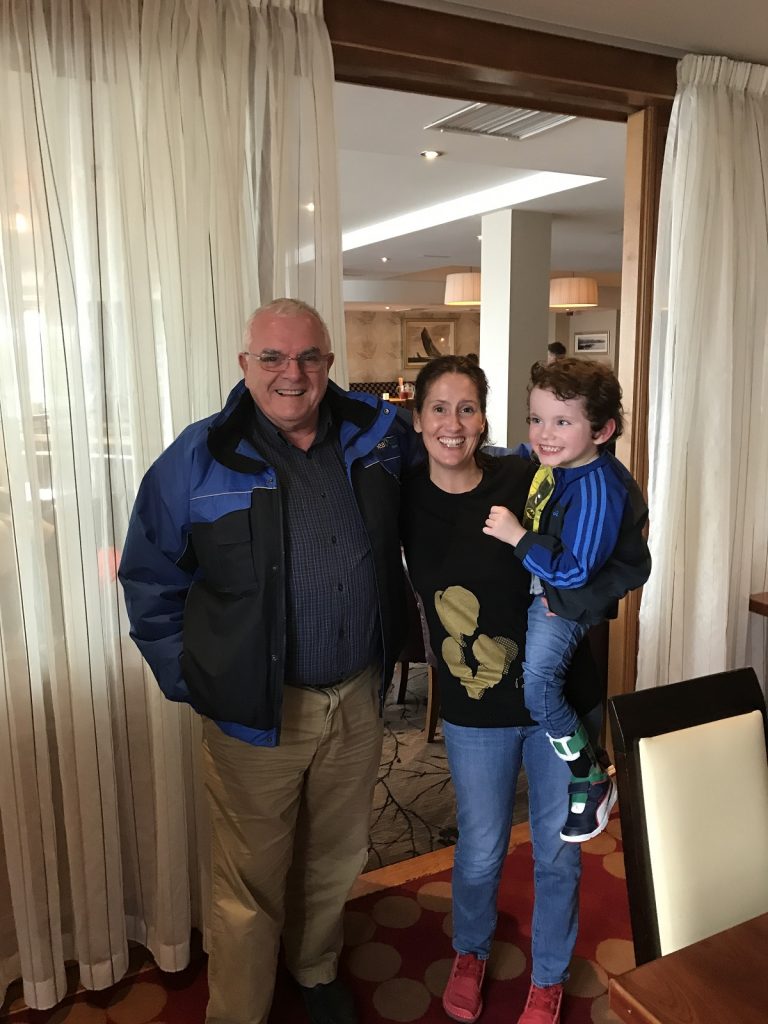 Shauna said all the support has been fantastic:
"Rory is returning to Boston Children's hospital early next year and while we are anxious and a little worried we are so very thankful for the wonderful support.
"Having a child with special needs brings can bring some very special people into your life and we just can't thank the Leslies enough for all they have done to help our little boy Rory."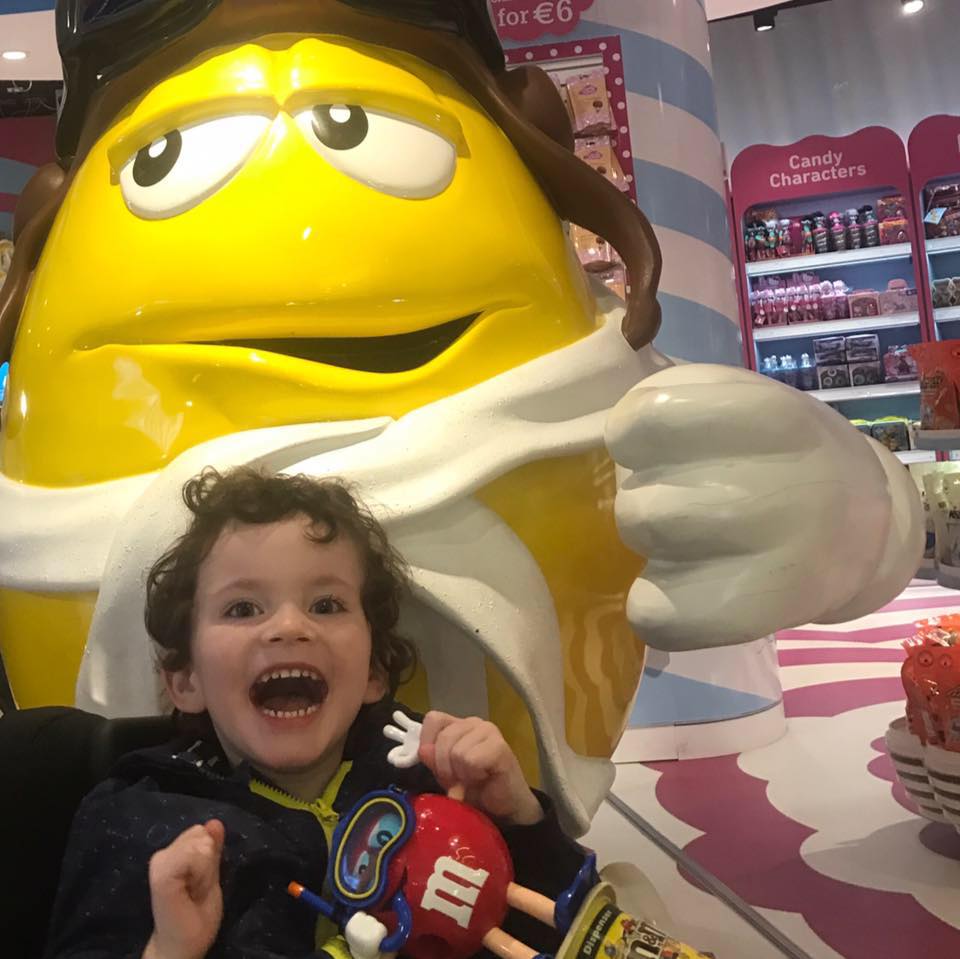 Rory was 8 months old when his parents were given the devastating news that he had cerebral palsy. They were told that he would never talk or walk.
Rory is proving the medical experts wrong, he talks very well and his parents are doing their utmost to make their little boy's wish to walk a reality.
He is improving so much and still going in the right direction, Shauna says, and she couldn't be prouder.
"He is missing home at the moment and is looking forward to returning to Ireland in a few days time, he is looking forward to a trip to Belfast as he will be a guest of honor at his hero Carl Frampton's upcoming fight on November 18th."
Rory's parents aren't in the least bit surprised that Rory is into boxing as he has been their little fighter from the day he was born.
Shauna said: "It's been a tough journey to get Rory this far. We have got the public to thank for helping us give Rory the opportunities he deserves.
"He is working very hard in the neurological centre and has achieved so much in the short time he has been attending.
"He is now fully toilet trained (considering we were told he would be in nappies for life, this is an amazing achievement), he is feeding himself, he is learning to sit correctly, learning to stand and most importantly learning to walk. Rory's determined to walk!" Shauna said.
If you would like to support Rory's Wish to Walk, visit: www.rorygallagherswishtowalk.com
Tags: