Last Friday staff in nine AIB locations across Donegal held a coffee morning in an effort to raise much-needed funds for St Vincent de Paul.
Customers were invited to donate or drop in a new toy or non-perishable food to any AIB branch in Co. Donegal.
AIB staff and customers in Donegal were proud to present money, new toys and non-perishable food to St Vincent de Paul in 8 towns across Co Donegal.
A total amount of €2,600 was raised, along with lots of Christmas goodies.
Barry Naughton, Head of AIB Donegal, said: "The staff of AIB across Co. Donegal are delighted to work in partnership with our local St Vincent de Paul. We would like to thank our customers for creating such a great atmosphere on the day and for helping to make a difference this Christmas."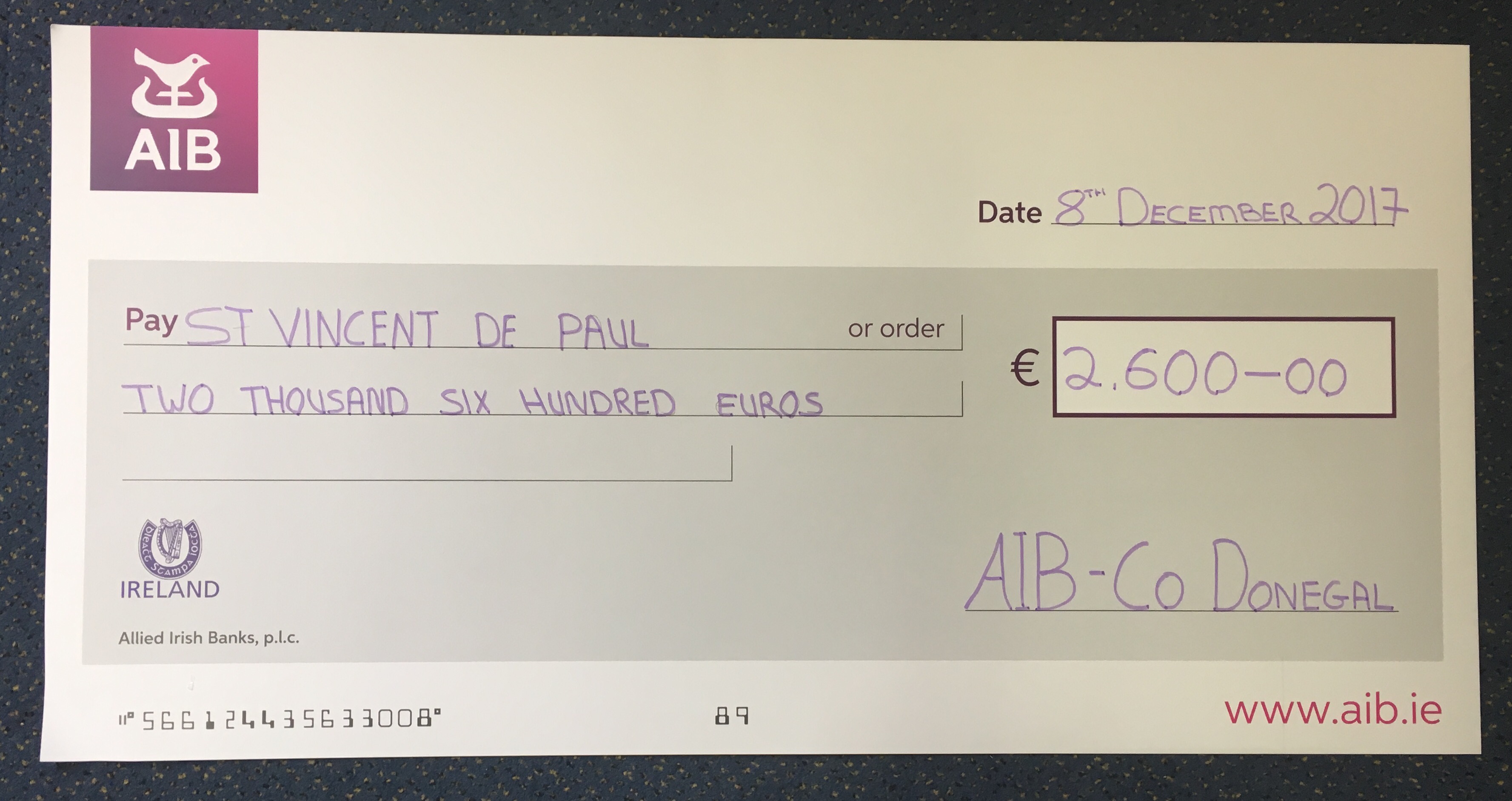 LYIT AIB's luxury hamper raffle raises €250 for St Vincent de Paul
Tags: