Dunfanaghy native, Eibhlin Coll, has just trained as a RINKA instructor and is so excited to be bringing the creative workouts to Letterkenny.
"Working with kids is all I have ever wanted but to be able to inspire them to love fitness is a fantastic opportunity and to be able to do it here in Letterkenny is a dream come true!"
Eibhlin, who has recently started her own adult fitness business, EC Fitness, will be teaching RINKA with the aim being to get as many kids in their area active!
She is starting off with the RINKA Bounce programme, which are multi-activity classes for kids as young as three years and teaches all the fundamentals of fitness in a non-competitive environment.
"The idea behind RINKA is to teach kids from a young age that fitness is fun. Habits are formed in childhood and we want to help children form healthy ones," says Eibhlin.
RINKA aims to provide a solution to childhood obesity by providing children with a fun, active class that develops a sense of self-confidence in a non-competitive, positive environment where children will have the freedom to develop at their own pace without any outside pressures of exams, performances or competitions.
As well as classes in Letterkenny, Manorcunningham and Glenswilly, Eibhlin will be taking the unique RINKA summer camps to these areas also. The summer camps which are jam-packed with a variety of activities focusing largely on the two main programmes RINKA.ie offers Bounce and Drama Fit.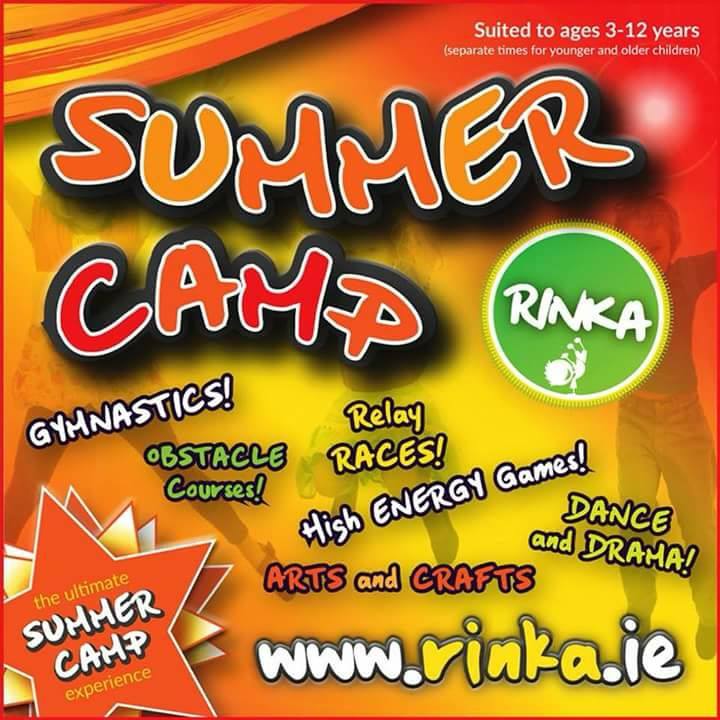 Drama Fit has all the creative elements of a drama and theatre class combined with the high-energy dynamics of a workout. Bounce is a high energy, multi-activity class that includes gymnastic moves, relays races, obstacle courses and general sport skills.
Kids in these areas will have an opportunity to take part in these programmes in the upcoming RINKA term.
Eibhlin says: 'Our aim with the summer camps is to jam-pack the week with fun, energy and positivity and give kids a really great experience! RINKA camps are ideal for anyone who may not have found their interest or hobby yet as we introduce them to all sports, dance and drama but without any pressure or expectation to be good at it – we're just interested in having fun!'
So what exactly is included in a RINKA camp? The children will be able to enjoy gymnastics, obstacle courses, relay races, camp games, drama, dance, art and craft, multi-sport skills and any other bit of craziness that can be squeezed in!
"We cater for a wide range of age groups, our classes for age 3-5 years are particularly popular and the kids have a blast when they come in," added Eibhlin.
Eibhlin is currently taking bookings for classes and summer camps so be quick because spaces are limited. To enquire and book contact Facebook RINKA, Letterkenny or ring (086) 8473188.
Tags: