The hosting of the Dubai Duty Free Irish Open in Ballyliffin Golf Club has been hailed as a game changer by Cathaoirleach of Donegal County Council Cllr. Seamus O'Domhnaill, who said Ballyliffin Golf Club and the people of Inishowen have succeeded in hosting one of the most splendid Irish Opens in recent history.
To mark the occasion of the 2018 Dubai Duty Free Irish Open in Ballyliffin, the Cathaoirleach, on behalf of Donegal County Council presented both Rory McIlroy, host of the tournament and Simon Ellis of European Tours with two paintings by local artist Sharon McDaid depicting the majesty of the Glashedy Links at Ballyliffin.
John Farren, Manager of Ballyliffin Golf Club was also presented with a lovely piece named 'Island of Green Cloak' by Carndonagh based artist Ben Holmes in recognition of his important role in securing and hosting this prestigious event in Ballyliffin.
Cllr O'Domhnaill said: "This was a wonderful opportunity for Ballyliffin Golf Club and the people of Inishowen to showcase this stunning location to a global audience of almost half a billion people and they surpassed all expectations".
"Almost 95,000 visited Ballyliffin over the five days of the tournament and I have no doubt that this will leave a remarkable legacy for everyone involved. I firmly believe that this is a game changer for Inishowen, for Donegal and for the North West region.
"I would like to thank the team at European Tours and of course Dubai Duty Free for their confidence and belief in Ballyliffin as an ideal location for this year's tournament. This endorsement certainly paid off not just in terms of the record number of visiting fans but also in the quality of golf played at what is now known as one of the best links courses in the country."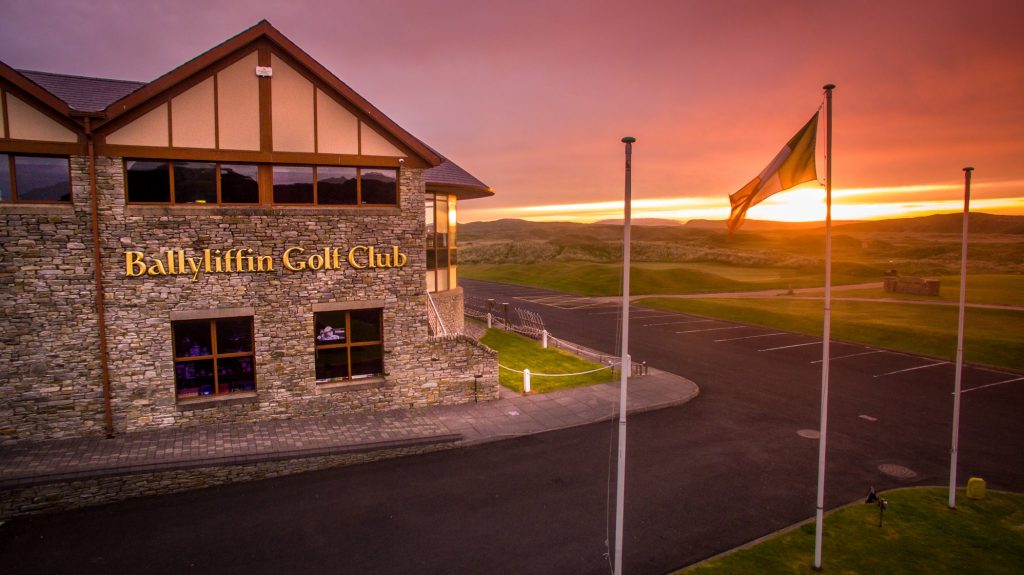 Cllr. O'Domhnaill believes that the underlying secret to the success of this year's tournament is collaboration and everyone working together for one unifying goal of making this event an outstanding success not just for the organisers but for the people of Inishowen and Donegal.
"We have a tradition in this part of the world of working together, of supporting each other and of valuing our strong community spirit and this was never more evident than in Donegal and especially in Inishowen over the last number of months. I would like to acknowledge and thank all the agencies who worked together to make this happen especially An Garda Síochána, Fáilte Ireland, Derry City and Strabane District Council and indeed Donegal County Council".
"I would also like to acknowledge the work done by local communities and businesses right across Inishowen. It was clear for everyone to see as they drove through Inishowen over the last few days the pride that local people have in their own communities.
"I would also like to give a special mention to the staff of Donegal County Council, especially the local roads teams who worked around the clock to make sure that the peninsula was ready for this event and again their efforts certainly paid off".
Cllr. O'Domhnaill concluded: "Finally, I would like to acknowledge the work of John Farren and the members of Ballyliffin Golf Club. They had the foresight, the belief and the ambition to host this world class event and this did not just happen overnight. They have worked for years to achieve this and I know that they want to build on this and to continue to host events of this stature at this stunning location."
Tags: