Kevin McHugh led the comeback as the Donegal League overturned an early Inishowen goal to score a derby win on the opening night of the Oscar Traynor Trophy.
Donegal League 2 Inishowen League 1
By Charlie Collins at Ballyare
McHugh and Ryan Shields netted the goals as Donegal hit back immediately after Shaun Doherty put Inishowen into the lead.
It was McHugh's first appearance in the tournament. The Finn Harps legend is now donning the colours of the reigning Donegal League kingpins Kildrum Tigers and the veteran striker was central to this win as Raymond Shields got his tenure off to a winning start.
Inishpwen took the lead on 12 minutes when Doherty's free-kick deflected past Michael Mullan in the Donegal goal.
Donegal had a couple of early chances, with Corey Gallagher seeing a header saved by Seamus Houghton and Daire McDaid having a shot blocked by Kevin O'laughlin.
Donegal drew level just two minutes later when McHugh took a pass from Daire McDaid, after good build-up from the hosts, and the experienced attacker drilled to the bottom corner.
Donegal could, and should have hit the front in the 28th minute. McDaid's pile-driver from the edge of the box was blocked by Houghton and Seami Friel failed to make contact with the rebound.
Dermot Doherty, at the other end, connected to a Matthew Henry cross, but the off-balance Doherty couldn't keep his attempt on target.
Ten minutes before the break Shields got ahead of Houghton to McDaid's free to head the Donegal men in front.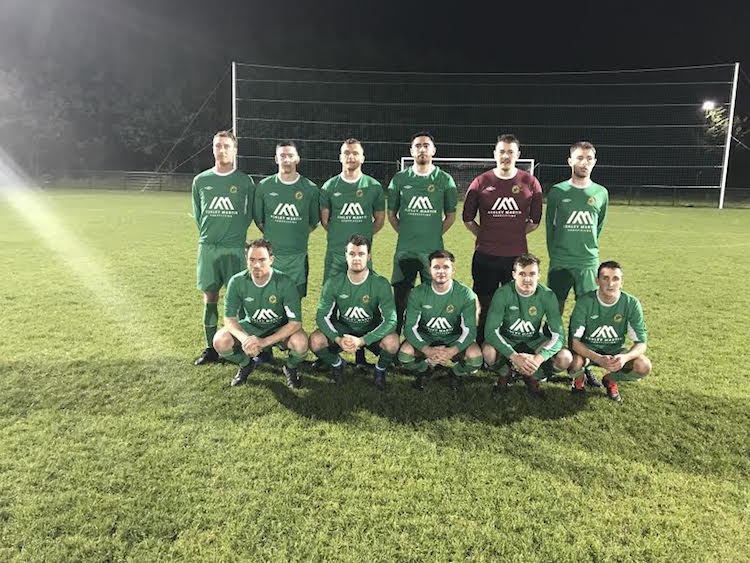 Houghton saved from McDaid at close range and it was Donegal who led at the interval.
McHugh burst into the box after the hour mark and his cross, intended for McDaid, just missed its target.
Another incisive pass from McHugh invited Friel in, but Houghton got out before him.
Inishowen sub Darren McMonagle short over after good work by Matthew Byrne and Conor Barrow.
Barrow volleyed wide as Inishowen turned the scores while McHugh beat Houghton only to see a cracking effort crash off the crossbar.
Inishowen laid siege late on, but the Donegal League held onto their lot for a vital win.
Donegal League: Michael Mullan, James Doherty, Matthew Crossan, Kieran Gorman, Ryan Shields, Raymond Foy, Seami Friel, Damian Crossan, Corey Gallagher (Michael Lynch 82), Kevin McHugh, Daire McDaid.
Inishowen League: Séamus Houghton, Kevin O'Loughlin,  Matthew Byrne, DJ Canavan (Paul Doherty 80), John Gerard McLaughlin, Adam Byrne, Dillon Ruddy (Aidan McLaughlin 80), Matthew Henry, Dermot Doherty (Conor Barrow 56), Jamie McCormick (Darren McMonagle 56), Shaun Doherty.
Tags: