Arena7 Entertainment Complex in Letterkenny has always been the number 1 place for families to spend the day together and now it has got even better with the revamp of the dining areas in Waynes World and Fast Food.
Kids loved their visit to Waynes World Adventure Centre with the multi level PLAY frame complimented with great food.
But now, not only will kids love their trip to Arena7, but so will mum and dad with the addition of a new stylish diner.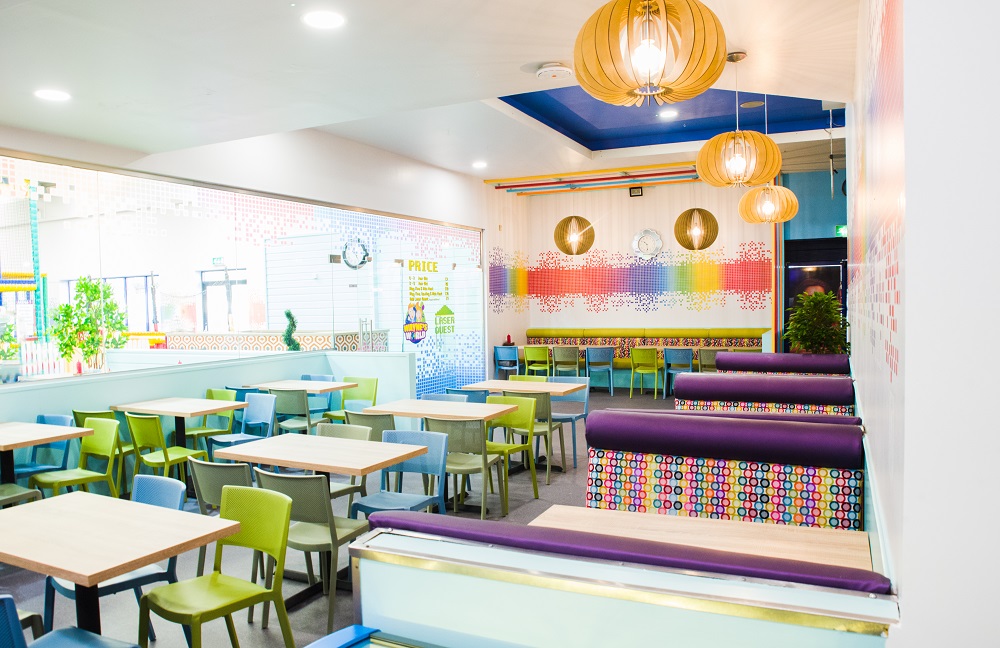 Demand at peak times such as weekends, midterm breaks and summer holidays made getting a seat next to impossible in Waynes World for parents but now with capacity doubled that won't be a problem.  
Stylish seating complimented with a new Deli offering a range of fresh sandwiches, paninis and wraps ensures that parents and kids can enjoy a healthy snack in cool and comfortable surroundings. Arena7 offer great value with a sandwich and tea/coffee or soft drink only €5 or a range of hot paninis with fries only €6 or simply just relax with a hot coffee cappuccino or latte while the kids play.

The fast food diner has also seen capacity double so if you're out and about with the family, call for a quick snack of the best fast food in town with kids meals only €5.50.
Entry is only €4 for under 3 year olds and only €6 for 3 to 9 year olds. If you're planning a play date with friends, then we can assure you that a visit to Waynes World Adventure Centre in Arena7 is a must this Easter!!!!
Check out www.arena7.ie for more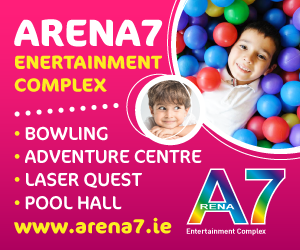 Tags: