The smash hit band Cash Returns are making their way to the stage at The Clanree Hotel, Letterkenny on Sunday 26th May, with an exciting new show to mark the 50th anniversary of Johnny Cash's legendary 'At San Quentin' album.
'Cash Returns'- has been hailed as simply the greatest and most exciting Johnny Cash & June Carter Tribute in the UK and Ireland by fans nationwide.
Cash Returns' very own 'Johnny Cash', who is played by the award winning JP Mac, has received high praise by Johnny Cash's very own drummer of forty years. Mr WS 'Fluke' Holland said; "If anyone hears JP Mac they will know why he is an award winning Johnny Cash act – I would like to see this guy play in person" on his Tennessee radio show.
The show has the whole country talking after a couple of recent national TV appearances with them having recently picked up 'Best Tribute Band' at the 'Hot Country TV awards'.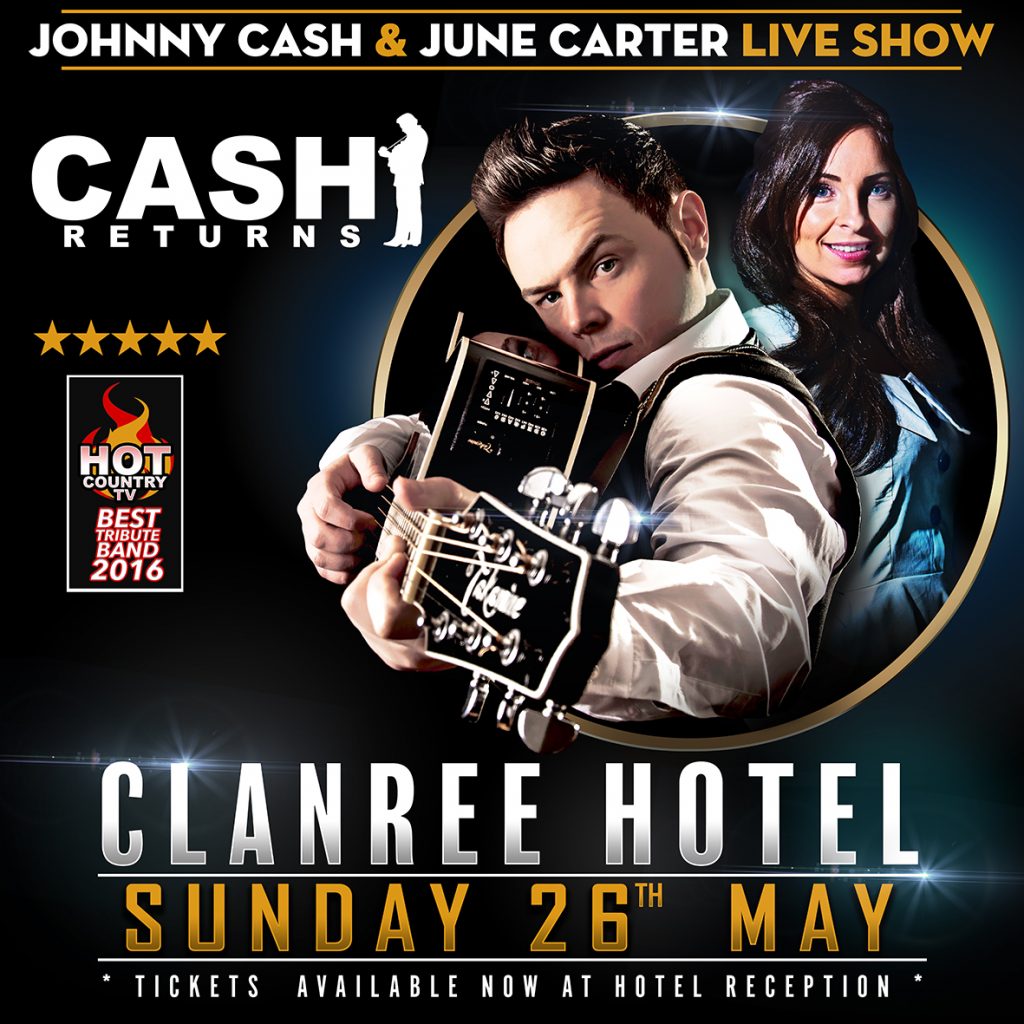 JP and the sassy and talented Karen Martin, ('June Carter'), along with their electric live band who help bring that original unmistakeable sound will transport their audiences to 1969 when Cash & Carter reigned supreme and blew away the inmates of San Quentin penitentiary and the rest of the world with one of the most famous and iconic live musical performances in front of TV cameras.
Experience for yourself the authentic sound they heard that special evening and listen to 'A Boy Named Sue', 'Folsom Prison Blues', 'I Walk The Line', 'San Quentin' and a whole lot more Cash hits.
If you're a true fan of the man in black, or you just simply want a great night out, you cannot afford to miss this spectacular show!
Doors open 9pm with show beginning at 10pm. This is a ticket only event. Tickets €20, are available now both at the Clanree Hotel reception. (Call: +353 74 912 4369) or online at www.eventbrite.ie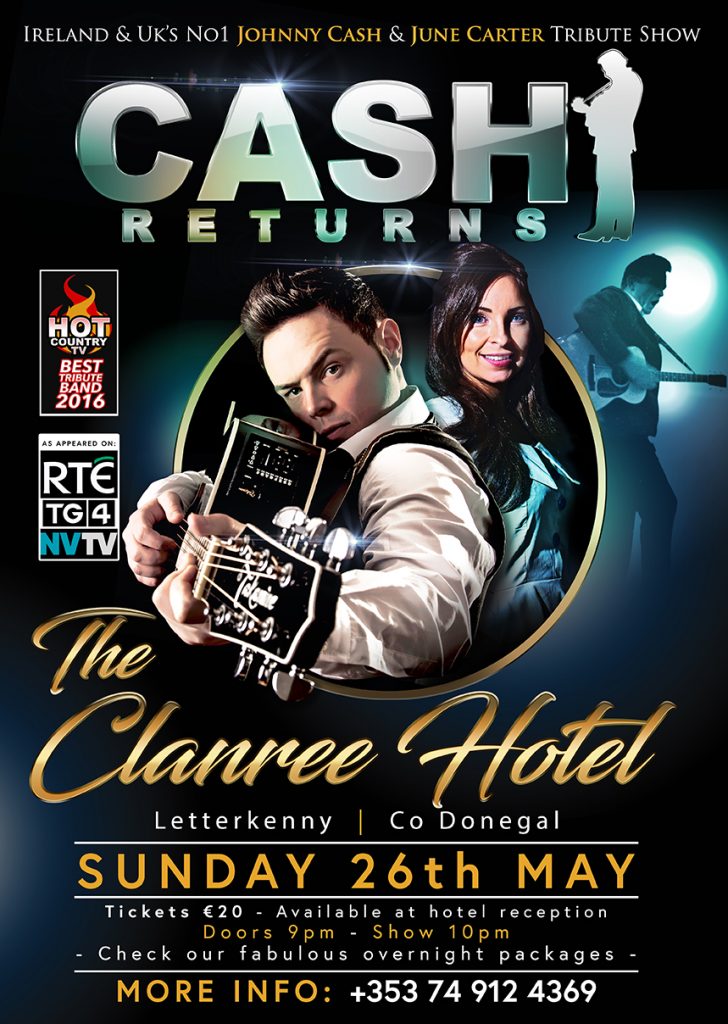 Tags: