A brand new cafe is tickling taste buds and providing a new food experience for all in the harbour town of Burtonport.
The Wheelhouse Cafe was opened by local man John Reilly at the end of May and has already sailed to the top of many locals' favourite food destinations.
Located at the crossroads of the Burtonport Harbour, the cafe is also a popular stop for visitors and residents of Arranmore Island.
It has also brought a jobs boost to the area, with nine staff joining the new venture.
The Wheelhouse Cafe is designed with a modern nautical theme to compliment the stunning seaside views. The cafe boasts a relaxing patio area overlooking Lackenagh Lake and views of Glen Head, Arranmore and Inishfree.
And the food is just as appealing as the surroundings. Head Chef Catherine Coyle has joined the team to serve a varied menu of top quality food in a casual atmosphere.
Managed by Kamen Reilly, son of the owner, the cafe aims to be a family business providing an experience that goes beyond a quick stop and go.
Maybe the word 'cafe' is an understatement as the varied menu brings it to a different level.
They have delicious Irish, Australian and American style breakfasts on the menu, which can be soaked up with milkshakes and smoothies which are proving a massive hit in the area. Who would ever think broccoli smoothies would be such a hit?
Don't miss the Sunday Special of mouth watering roast beef and other daily specials from the chef.
A must-see on the Wild Atlantic Way – to plan your visit check out the Facebook, Instagram pages or add The Wheelhouse Cafe on Snapchat @twhcburtonport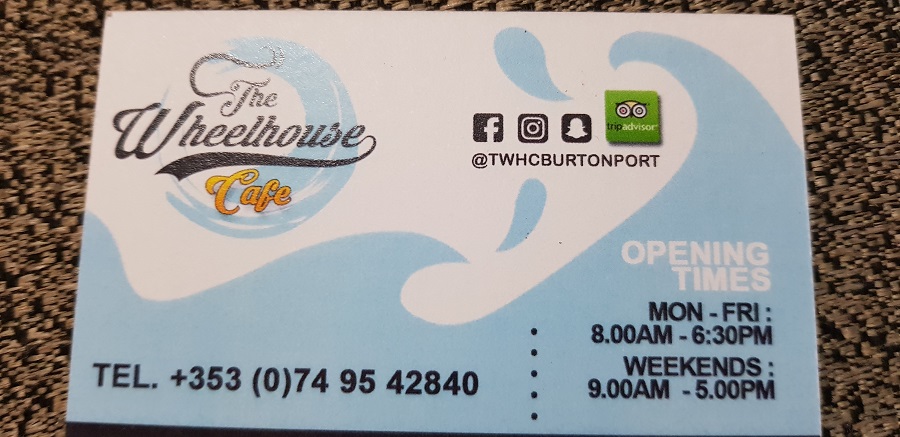 Tags: