COCKHILL Youths put Bonagee United to the sword to move comfortably into the national phase of the FAI Junior Cup.
Bonagee United 0 Cockhill Youths 5
By Chris McNulty at Dry Arch Park
Three goals in the opening quarter-of-an-hour – netted by Ronan McLaughlin, Shay McLaughlin and Shane Anthony Doherty – had this game effectively sewn up before it had a chance to begin. Michael Owen Doherty and Shane Anthony Doherty hit second-half goals for confirmation.
The 11am kick-off certainly didn't deter the visitors as the Inishowen side, with many of the spectators still rubbing the sleep from their eyes, began in lethal fashion. 
Both sides had won promotion to their respective Premier Divisions last season, but it was the Charlie O'Donnell Sports Ground residents who had a firm command of this one.
The game was just five minutes old when Cockhill took the lead. Ronan McLaughlin, from the left-hand side of the penalty area, lined up a free kick. From the moment he set the ball on the dew-covered surface, it was clear he had the net in his crosshairs. McLaughlin curled a delightful effort over the Bonagee wall and beyond the reach of 'keeper John Carr.
Bonagee were still shaking their heads clear when the visitors pounced for a second. 
Mark McDaid made a drive for goal but, after Carr did well to get down to his right and save his low effort, the alert Shay McLaughlin tucked in from the rebound. 
Cockhill were three up and cruising for the next round when Shane Anthony Doherty clipped past Carr, via the inside of the far post, on 15 minutes.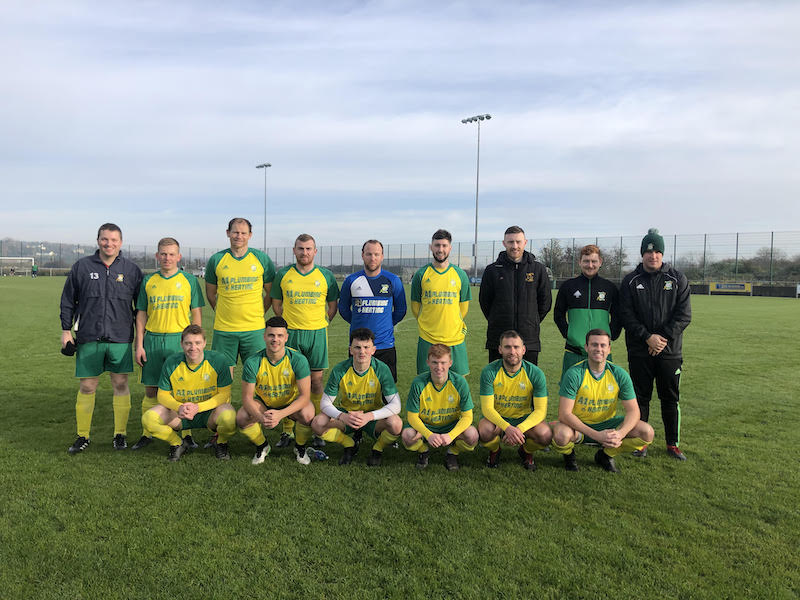 McDaid warmed the palms of Carr twice as Cockhill went in search of another.
Bonagee went looking for a way back and Aidan McLaughlin, on as a half-time substitute, went close after the home side worked a quick free. McLaughlin's shot was held by Cockhill goalkeeper Liam McGonagle.
Any notions of a fightback were well and truly put to bed when Michael Owen Doherty slotted home on the hour.
There was still time for Shane Anthony Doherty to get his second and Cockhill's fifth as he steered in to complete the rout. 
Bonagee United: John Carr; Paddy McColgan (Shane Kelly 81), Taylor Russell, Darren Hunter, Noel O'Donnell (Drew Connolly half-time), Glenn Gallagher, Aaron Wasson (Paddy McGowan 60), Greg Magee, Jason Ashmore (Paul Clarke 81_ , Lee McMonagle, Daniel Stolarczyk (Aidan McLaughlin half-time).
Cockhill Youths: Liam McGonagle, Ryan Doherty, Conor Allen, Odhrán O'Brien-Daly, Bobby Bradley, Micheál Noone, Mark McDaid, Ronan McLaughlin (Ryan Doherty 60), Shay McLaughlin, Michael Owen Doherty (Cian Downey 789), Shane Anthony Doherty (Oisin Crawford 78).
Referee: Liam McLaughlin
Tags: