THE LURE of the Irish vest remains as strong as ever for Teresa Doherty as she looks to clear her next hurdle on the famous Grand National course at Aintree.  
Off the back of her tenth Donegal senior women's cross-country title at the start of November, the Finn Valley AC woman leads the local charge this weekend for the British and Irish Cross-Country International. 
The event takes place on the Grand National course at Aintree, where Doherty is defending the title she won in Swansea last year.
"Last year was my first year running the race and it's a big jump to run it," she told Donegal Daily/Donegal Sport Hub.
"It would be great to retain it, but it'll be tough. There's a girl running who ran a 33:40 a couple of weeks ago, so she'll be one to watch.
"There's a good crowd going over from Donegal and the National Seniors are next weekend so it'll be good preparation for that."
The National Seniors offers a possible pathway to European Cross-Country selection and Doherty remains acutely aware of the thin margins. In 2018, she was seventh in the race; the top six are selected for international duty.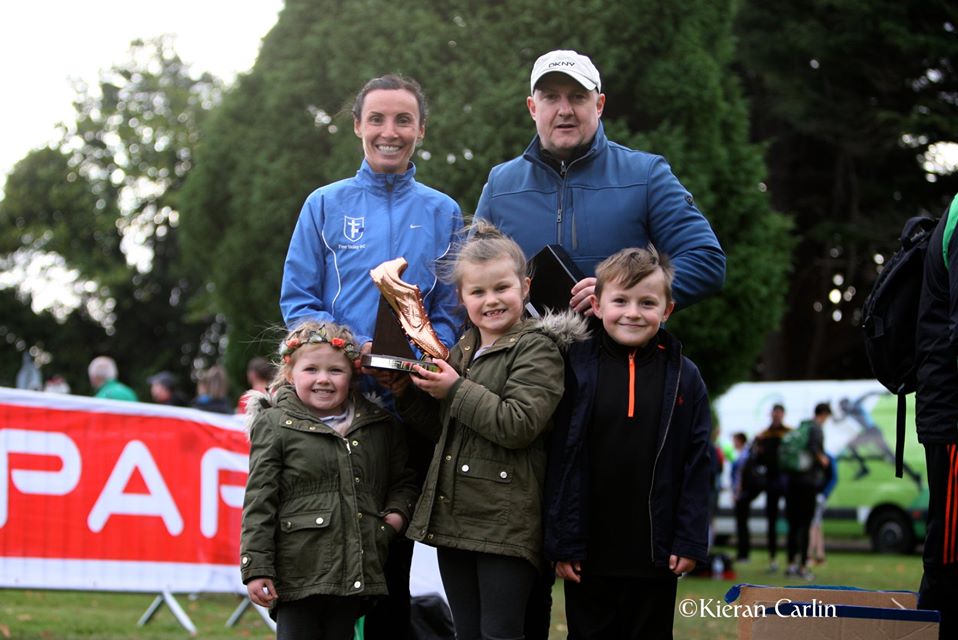 "I would love to get to the European Cross," Doherty said.
"I've bene trying to get to that for a few years now. Years before, I didn't have enough work done. At some points, I would have been ready, but the nerves got the better of me. 
"Last year, I was so close. The week after the Seniors, I ran a PB for a 5k, so it showed I was in good enough form. I did my best on the day, but I didn't make it. That's something that excites me, though, trying to get the Irish vest for Europeans."
It was only in 2004, when she first came to Donegal, that the Kinlough woman took up athletics.
She competed in cross-country events during the first three years of secondary school in Ballyshannon, but took a back seat.
"I just couldn't have been bothered with the hard work to be honest," she says. "I went away travelling to Australia and that was me. 
"When I came to Letterkenny first, I was working up in the hospital. I saw someone wearing a Finn Valley top one day and enquired. It was just a social thing at the start, me trying to get to know people."
Doherty was stung hard when Letterkenny AC's Nakita Burke pipped her almost at the line to last year's Donegal senior title.
It felt like a long wait for Doherty to attempt to get the title back, but she did just that two weeks ago as she won the race for the tenth time.
"I never wanted to stop at the nine," she says. "I really wanted to get the tenth. I was delighted. I missed out last year and sometimes you have to lose one to make you want it more. 
"It wasn't just for me. My coach, Mark Connolly, put in so much work. We have a great group at Finn Valley.
"At the start, I was watching the likes of Clodagh McCool and Catriona McGranaghan in those type of races and now it was me. It was important for me to Winn it again. Losing it the year before was a big disappointment.
"The Donegal senior is a local event, but last weekend I was thrilled to get it again."
The Donegal senior event brought a unique achievement as she shared the glory with her husband, Ciaran, who runs for Letterkenny AC. Ciaran won the Donegal senior men's title for the first time. But for work commitments, Ciaran would also be competing at Aintree this weekend.
"Ciaran really wanted to get the win," Doherty says. "It's great to have Ciaran to go out and run with. We could argue loads, but we have it good. We could go out together and come back apart some nights depending on how the run is going!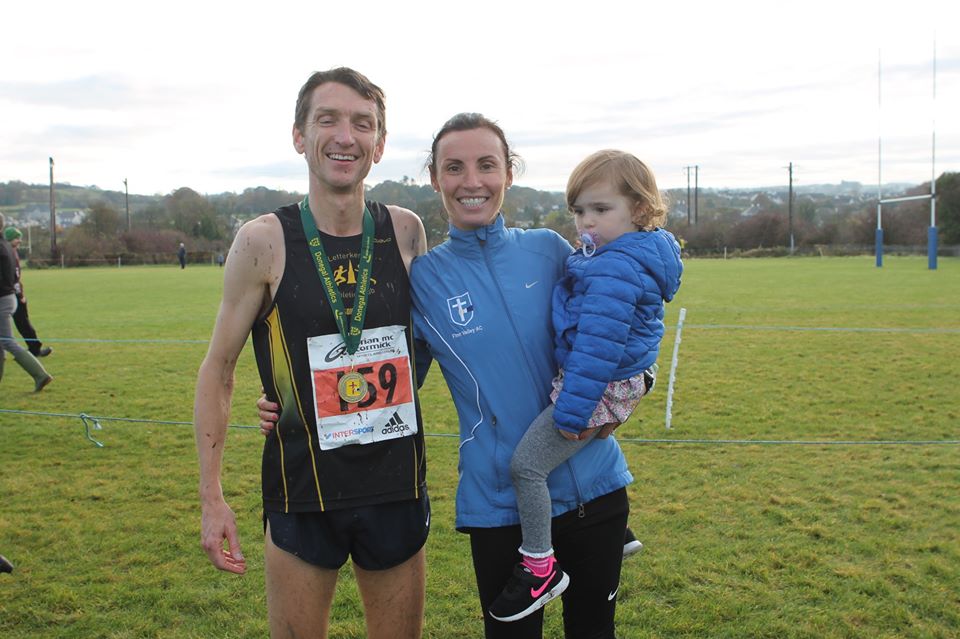 "It's funny when we're out supporting races, Ciaran has his network from Letterkenny and there's me at Finn Valley, but it's all good for the slagging."
Doherty leads the Irish W40 team for this weekend, but her husband won't be on the plane. Teresa is in good stead having also won an Open Cross-Country in Dublin last month, when she won the Jim McNamara Award for the best masters athlete.
Donegal will be well represented in the event with Finn Valley's Kay Byrne, Noreen Bonner, Dermot McElchar and Mark Connolly joined by Lifford-Strabane AC's Claire McGuigan, Letterkenny AC woman Natasha Adams, Emer McGee from Rosses and Milford AC's Anthony Doherty.
Last year, Doherty, who was in her debut at the Masters International, saw off Kirsty Longley of England to take the win.
That win tops the pile so far in her career.
"It probably does because it was in an international field," she agrees. "I do love getting good times. I always have my own wee targets to hit."
A cousin of Brid Connolly – who competed in the women's marathon at the 2016 Olympic Games in Rio – Doherty is eyeing up a narrowing of the margins for the National Seniors as she bids to get a chance to don the Irish vest in European competition.
"I'm looking forward to this weekend first of all," she says. "I'm always proud to get a chance to put on the vest. I'm doing it for loads of people. A lot have helped me get to the start line.
"Mark is competing as well, but he came over to support me last year. He's done so well himself at the World Masters this year. He's very positive and himself and Patsy (McGonagle) are always keeping you going.
"At times, I'd be going out feeling tired and low, but Mark is always positives and brings the best out of us. We've got a great wee group and Mark is always there. If you win a race of you've been terrible down the back, Mark will always be there."
Tags: