IN THE summer of 2009, William McLaughlin had the world in his fists.
The Illies Golden Gloves boxer, off the back of an Irish Elite title earlier that year, won a silver medal at the 2009 European Championships in Odense.
The Donegal welterweight returned from Denmark draped in a silver nugget – one of eight medals that came back to Dublin Airport.
"That was one of the best achieving Irish teams that went anywhere," McLaughlin says now, ten years on and having swapped the canvas for the pitch. 
On Saturday, he'll line out for Buncrana in the Ulster Junior final against Blackhill at Healy Park. 
It's a far cry from those days when he was part of a star-studded Irish team.
David Oliver Joyce, Darren O'Neill and Con Sheehan won golds in Denmark, with John Joe Nevin and Declan Geraghty taking silvers, along with McLaughlin. Eric Donovan and Philip Sutcliffe returned with bronze. 
"I was always there or thereabouts, knocking on the door, but I rarely won medals when I was away with Ireland," McLaughlin says.
"That probably makes that silver medal bigger for me now.
"You don't think at the time about how good or how big the achievement is at the time. You just think about yourself and where you're going in that moment."
McLaughlin had defeated Cathal McCauley from Dungloe in the Irish final in 2009. 
He went to Denmark unsure where to set the bar.
The Buncrana man stopped Turkey's Erkan Bingol in the second round of his opener before claiming an 11-4 win over Ladislav Takacs in the quarter final. The points system of scoring was in place in those days.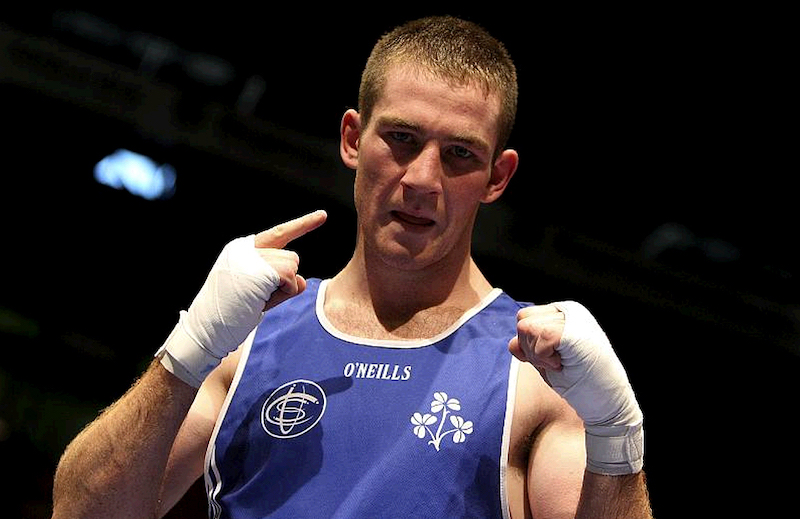 In the semi-final, McLaughlin came up against a highly-rated Englishman, Scott Cardle. In spite of a hand injury, McLaughlin was the 7-1 winner. 
The voyage was ended by Hungary's Balazs Bacskai, who overcame McLaughlin 12-4 in the final.
"I had fought the Hungarian before – we fought three times in all and he beat me twice," McLaughlin says.
"It was in the quarter-final, I hurt my ribs. The semi-final then against Cardle, he was decent, with very good, fast hands. Beating him was a massive result.
"But I went into the final with the ribs injured and the Hungarian was a big body puncher! That was going through my mind the whole time. With the adrenaline, I just battered on.
"Some boys would probably pull out, but the Donegal man won't lie down. It was hectic that final, real toe-to-toe stuff. I was really sore one time he caught me with a body shot.
"I was disappointed to lose the final, but I suppose you look back now and realise it was a good achievement."
The Irish team was sprinkled with star dust.
Even then, McLaughlin could see that Katie Taylor was going to break through the ceiling.
The likes of Paddy Barnes, Kenny Egan, John Joe Joyce, O'Neill and Donovan were there. Jason Quigley was beginning to emerge and Carl Frampton was another team-mate for McLaughlin.
He says: "Carl was there for a while at the start, but was turning over to professional. Barry McGuigan was onto him steady. He was a massive part of it. That Irish team was unreal."
McLaughlin was beaten by Joyce in the Irish final of 2010 and he lost out to Adam Nolan in the 2013 version (a decision that left a sour taste at the time) – the same night Quigley defeated Roy Sheahan in the middleweight final. 
Sheahan was a foe of McLaughlin, too.
"The four of us – me, Roy, Adam and Joe Joe – you just couldn't separate us," McLaughlin says.
"Roy was one of the best I've been in with. He was one of the hardest hitting 69kgs men you'd get. Roy probably didn't succeed as he should have. He was some talented and he could hit! Roy was a definite stand-out.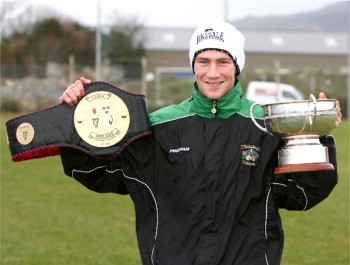 "There were so many good men at the same level at the time. 
"Even that year, 2009, I beat McCauley. I beat Sheahan in the semis, but I couldn't take McCauley lightly. He had beaten my brother once or twice so I knew there I'd have to be on my game."
Quigley dipped his toes at welterweight in the spring of 2012, but McLaughlin had his number in a quarter-final. McLaughlin remains the last boxer to defeat the Ballybofey man on Irish soil.
McLaughlin kept a close eye on Quigley, who has teamed up to train under Andy Lee. 
Back when McLaughlin first went off with the Irish team, as a youth puncher, Lee was the Irish captain. He believes the link with Lee is just what Quigley needs at this stage.
The Irish set-up was 'professional' when McLaughlin was in under Billy Walsh's watch.
He got a taste of pro boxing himself when he fought with Milano Thunder in the World Series of Boxing. McLaughlin ended his WSB career with an unblemished 9-0 record. 
"Moving to Italy was massive," McLaughlin says. "It was only then that I realised how professional the Irish set-up was. 
"I was lonely for the first while I was in Italy and it was hard to get used to. I wasn't able to speak Italian and was stuck in a room on my own."
He soon settled, though, and Ukraine's Serhiy Derevianchenko was among his team-mates. Derevianchenko, who fought Gennady Golovkin last month in Madison Square Garden, was a sparring partner of McLaughlin at the time.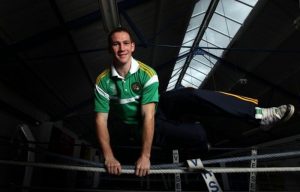 "He was a massive fighter," McLaughlin says. "He could speak a fair amount of English and h was a nice lad. Me and him spared a lot of rounds at that time and I'd say now he's someone Jason should be looking at in the next year or so."
He goes to the trenches with Buncrana in Omagh on Saturday evening as the bid for Ulster glory.
But he still misses the sweet science.
"I miss it badly," he says. "I miss the buzz with the boys and the craic. I don't miss making the weight or that end of it, but most of my life was based on it. It's nice to look back, but I definitely still miss it."
Tags: