A FUN – and free! – Skills Day, organised by the Finn Harps Schools Programme, takes place this Saturday.
The event takes place at DMG Motors, Donegal Town, the main sponsors of the Finn Harps Schools Programme, from 10am-1pm.
On the day there will be skill tests and games to be run by Finn Harps Schools and Academy coaches. 
Donegal Road Safety Group will have a stand in operation with loads of great tips for the winter.
"The Finn Harps Schools and Academy programs have been going from strength to strength past number of years, and our Skills-Day is another part of this success story," Finn Harps Academy Director Kevin McHugh said.
"DMG motors have been very supportive of all our programs and we are hosting the skills day from their Show-Room in Clar, Donegal Town.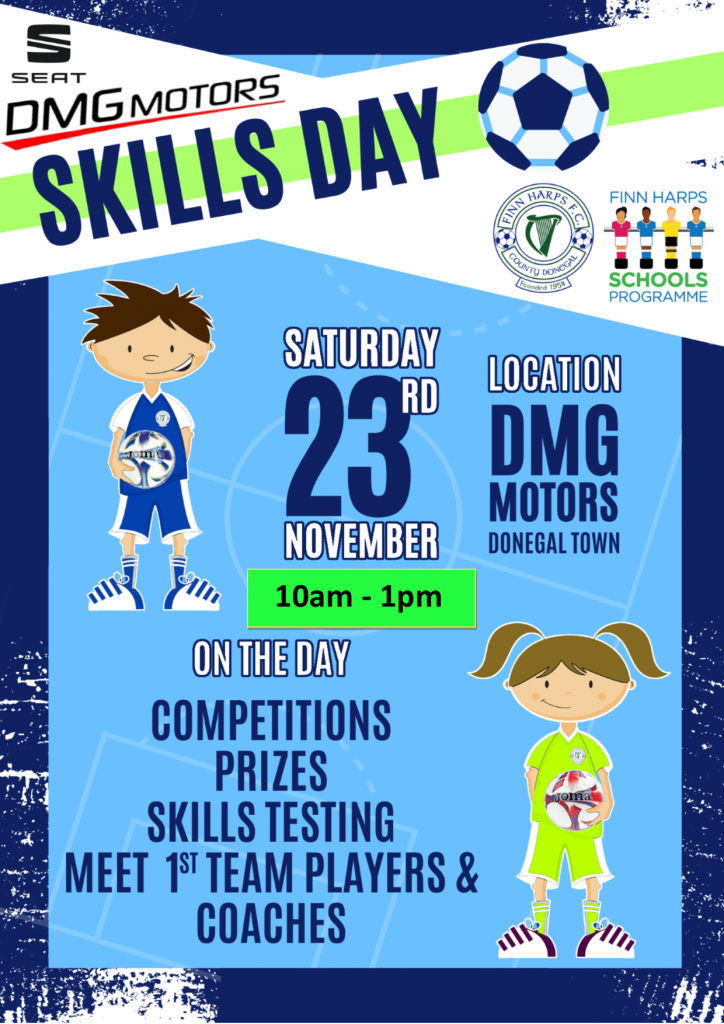 "It's designed for players and non-players of all abilities who want to either try out football for the first time or test their skills in a fun environment."
Finn Harps first team players and coaches will also be in attendance with a range of prizes on offer in the various competitions.
McHugh said: "With the help from DMG, we would like to think as a club and especially our Schools and Academy programs that we are providing multiple pathways and educational services for girls and boys from every corner of the county and north-west in general to get started into football and then use our pathway and setup that we have created to continue their journey"