IT WAS sticky in parts and slippy in others but that didn't stop Olympian Youth Athletic Club athletes getting stuck in when they recently competed at the All-Ireland Even Ages Cross Country Championships at Abbotstown, Dublin with everyone competing with their usual Olympian heart and fighting spirit. 
The U12 girls were first up to contend with the sticky ground conditions of this now famous course with Anna Russell making a fantastic start to the day for the club finishing in 6th place overall, which gained her an individual top 12 finisher medal. 
When placings were counted up Anna also ran off with a bronze team medal where she came in as second counter for the Ulster Regional team. 
Along with her club team members Erin Friel 70th, Orlágh Faul 141st and Chloe Deeney 149th the girls came away as 10th best club team overall in their age group. A great result for this quartet of girls who have been together as cross country team members for the last three years.
Next up for the club was Nuala Bose in the U16 girls race Nuala in her usual gutsy style ran a very determined race and had a brilliant run finishing in the top 20 in 19th position overall a great achievement in itself. 
However when the team counts were verified this confirmed Nuala as 6th counter for the Ulster Regional team and with her team mates she then claimed her first All Ireland gold medal as a team member.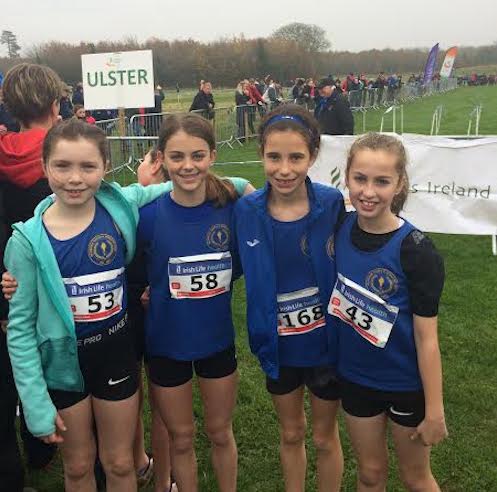 A just reward for this determined and gusty athlete. 
Final Olympian Y&AC athlete of the day was Sean McGinley running in the U18 Boys race. 
Running a full year out of age and in a combination race with the Junior U20 Men's race, Sean was not deterred and he had a phenomenal run over a now very mucky and sticky 6000m distance course. 
When the placings between the two groups were confirmed Sean was in amongst the top 12 individual medal winners where he placed 10th overall in the U18 Boys.
 However, his medal collection didn't stop there as he finished as 5th counter for the Ulster Regional team, with all 6 counters in the top 20 and he picked up a gold team medal with his Regional team members from across the province. 
A great day for all those involved and congratulations from everyone at the club.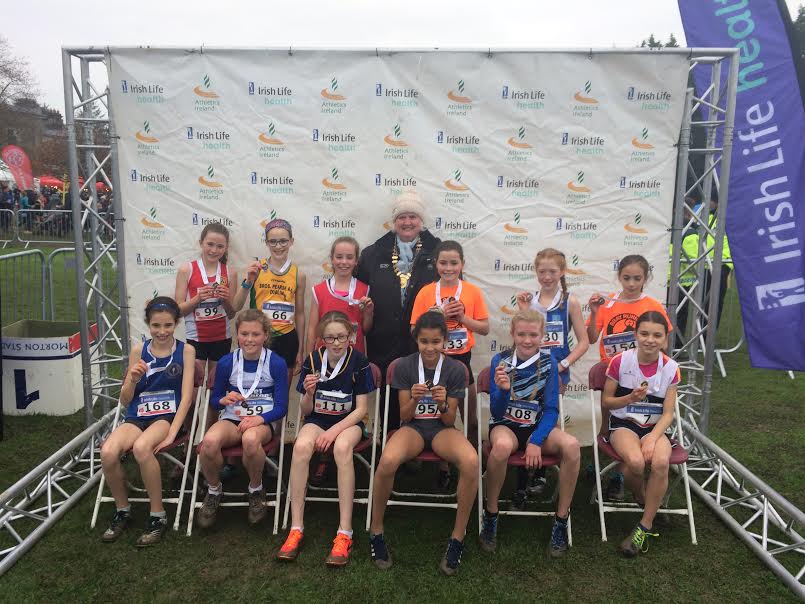 Next up for the club is the All Ireland Uneven Age Group Cross country Championships in Dunboyne, Co Meath on 15th December and all at the club wish good luck to all our athletes that got through from the Ulster/ ANI Championships.
Training will continue every Tuesday night at 7pm till 8pm in Glenswilly GAA Hall and Saturday mornings at 11am till 12.15pm at Aura Leisure Centre Track. 
The club is insured to cater for any and all abilities from 7 years of age right up to Senior and Masters level who wish to train, keep fit, have fun, and/or compete at a local to national/ international standard. 
New members as always are more than welcome.
For further details, please do not hesitate to contact Martin O'Donnell on 086 3838240 or message us via Facebook (Olympian AC) or feel free to come down and have a chat on any of our club training times.