Local Link in Donegal has announced a number of bus service changes for the Christmas holidays.
There will be no services on Christmas Day, St Stephen's Day and New Year's Day with limited services on Christmas Eve & New Years Eve.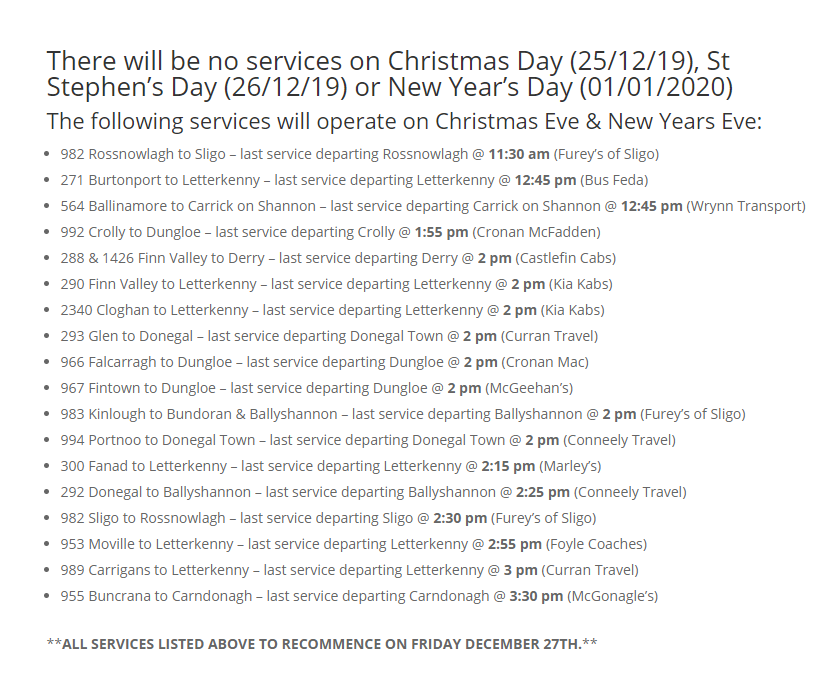 Local Link have also announced a new timetable for Route 271, Burtonport to Letterkenny – effective 2nd January 2020.
There are slight changes to the times and one stop will be replaced – Sockar Rd Churchill is no longer being serviced from 2nd January 2020 and will be replaced with Drumacanoo Junction and the bus will continue to Letterkenny via New Mills.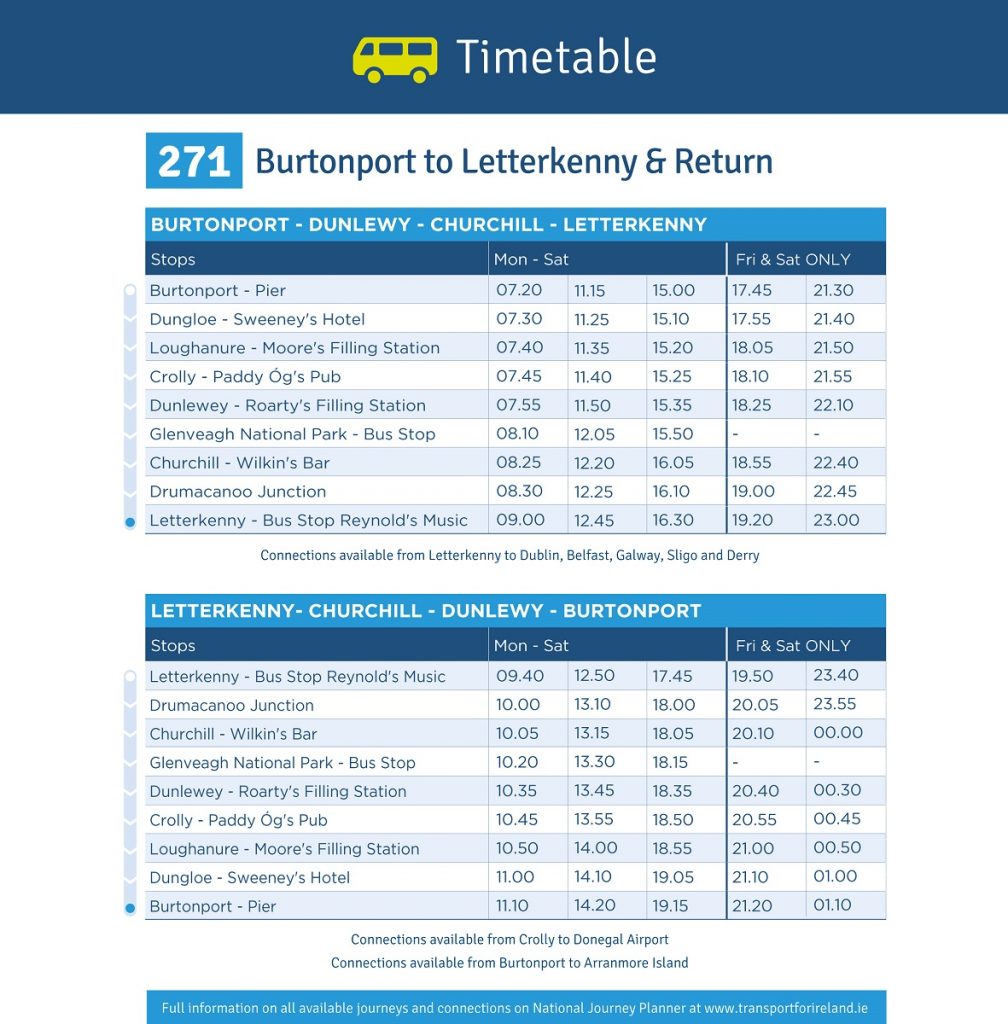 For more information and live updates, visit Local Link Donegal Sligo Leitrim on Facebook.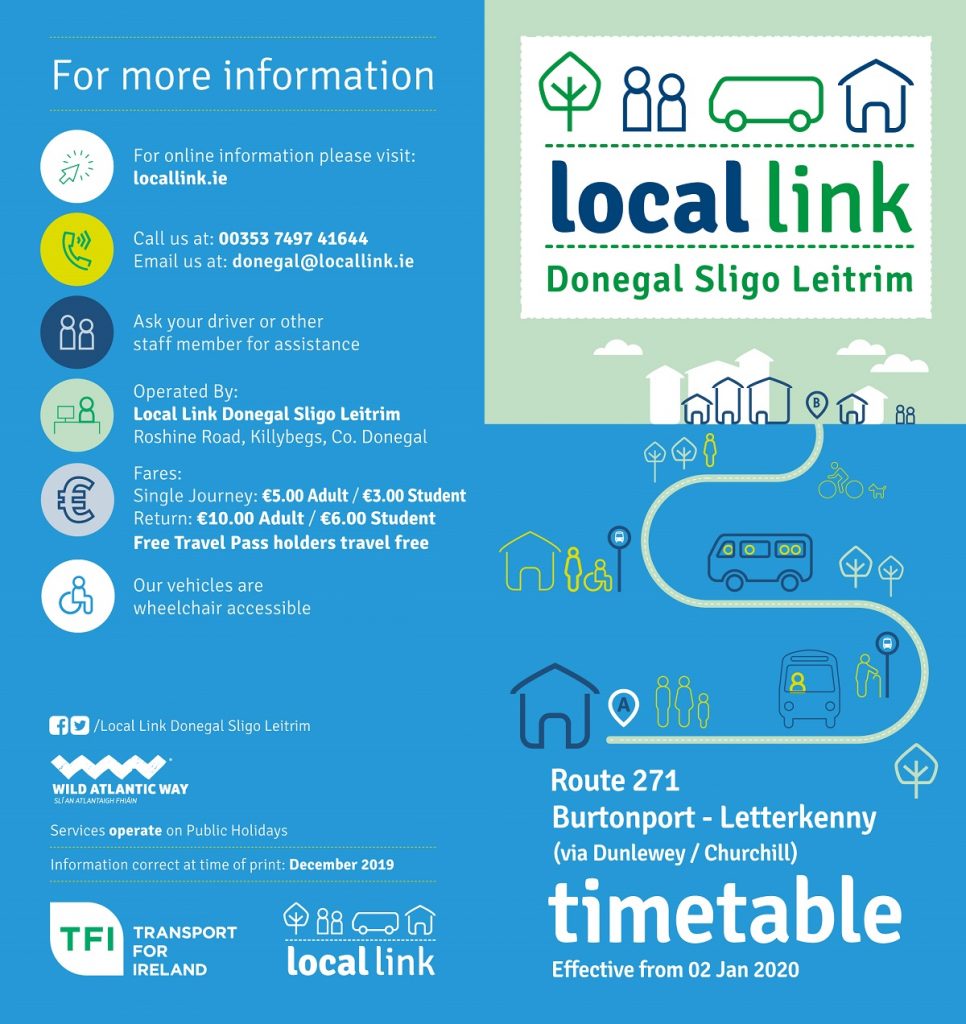 Tags: