The cost of buying a home in Donegal was down by 3.2% in the last year, as the county registered the fourth-lowest house prices in Ireland.
The average house price in Donegal was €138,869 in the last three months of 2019, according to the latest report from Daft.ie.
Prices fell by 1.4% from the same period in July-September.
Donegal was the fourth least expensive county in Ireland for property in 2019, ranking ahead of Leitrim, Longford and Roscommon.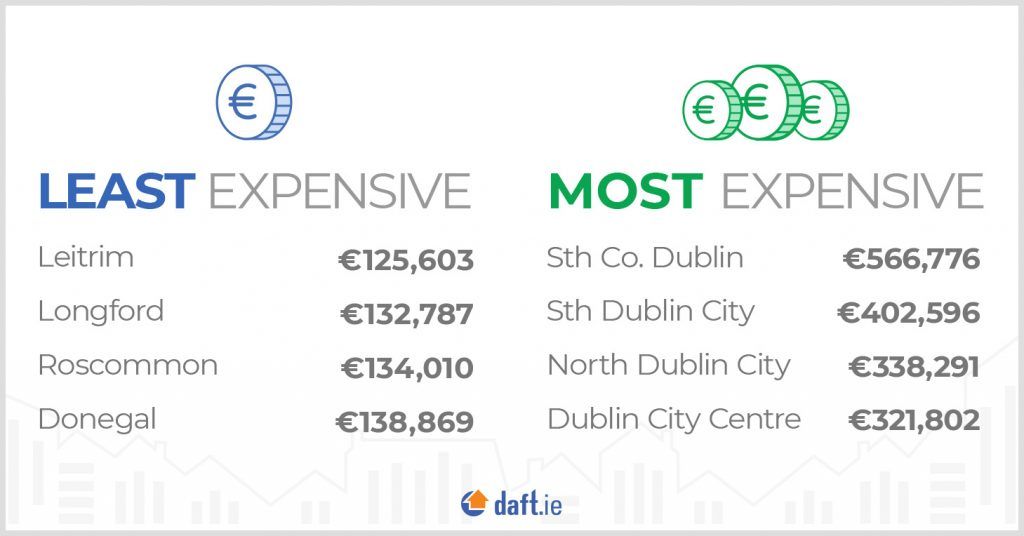 The average asking price of a three-bed semi-detached house in Donegal was down by 0.7% to €89,000 in Q4 2019.
Meanwhile, the average cost of 4-bed bungalows in Donegal rose by 5.1% to €186,000.
Ninety-nine new homes were sold in Donegal in 2019, representing a 5% decrease on sales in 2018.
Looking back on the decade, Ronan Lyons, author of the Daft Report, said that national prices in late 2019 were 1.2% lower than in late 2018.
Lyons wrote: "It was a decade that started with rapidly falling prices and closes with gently falling ones. In the first quarter of 2010, sale prices nationally were 17.4% lower than a year previously – just one of 16 consecutive quarters where prices fell by more than 10% in year-on-year terms and the tenth of 24 consecutive quarters where prices were falling.
"For the following 24 quarters, from 2013 to 2019, the average listed sale price nationally was higher than it had been a year previously. In other words, the sale price boom lasted as long as the preceding bust: six years."
While the sales market looks in balance, Lyons warned that "it is the rental market – home to almost one third of all households in the country – that is home to Ireland's housing issues at the country faces into the 2020s."