A unique local choir is looking for men!
The Donegal Contemporary Chorus are seeking male singers to join their ranks.
Founded in January 2019, the Donegal Contemporary Chorus has had a formidable first year.
It has been jam-packed with gigs, starting with their exciting first performance at the Donegal Summer Festival back in June 2019, with their most recent performance taking place at the mesmerising Returning Light concert last December.
Under the leadership of talented musicians Deane Conaghan and Herta Murphy-Kelly, the choir has big plans for 2020 with no signs of slowing down.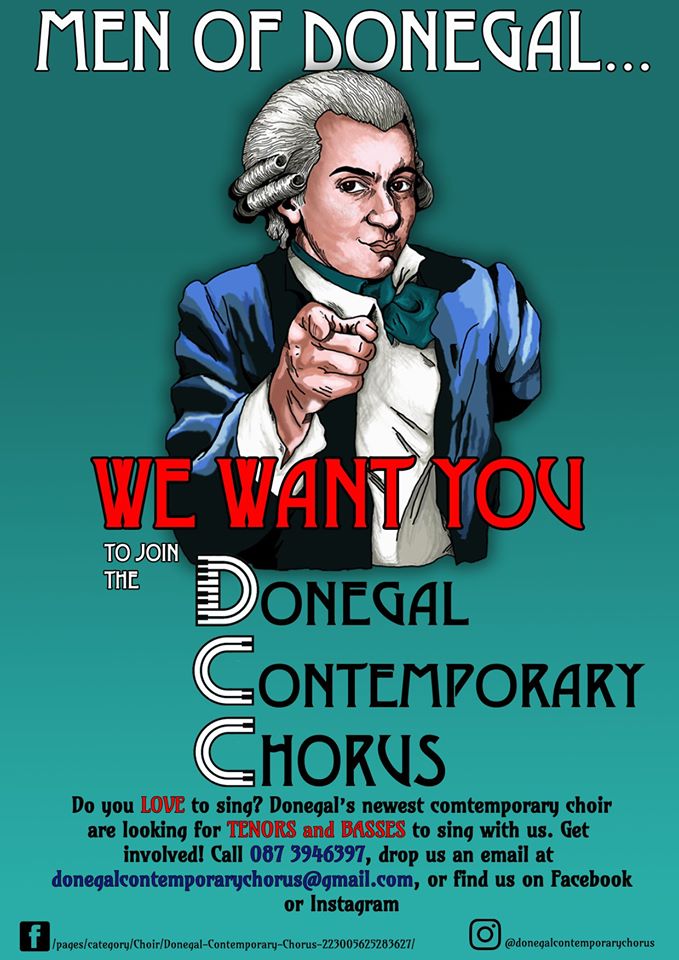 Performing a variety of songs from differing genres, including 'Viva la Vida' and 'Stand by Me', the choir has something for everyone to enjoy. The choir offers a sense of community for its members.
If you are interested in singing or know someone who is, please call 0873946397, email donegalcontemporarychorus@gmail.com or find the Donegal Contemporary Chorus on Facebook or Instagram. Get involved!'
Tags: