TYRONE GAA star Cathal McShane has avoided a disqualification after being caught driving a car at 171kph in Donegal.
Gardaí were conducting a speed check at Dromore, on the N13 dual carriageway outside Letterkenny on July 26 at 9.53pm when they detected a Volkswagen Passat driving at 171kph in an area governed by a speed limit of 100kph.
McShane was taken to Letterkenny Garda station where he was charged with dangerous driving and bailed.
The 24-year-old, of Moorlough Road, Strabane, Co Tyrone, made no reply when the charge was put to him by Gardai.
McShane was not present for hearing at Letterenny District Court.
Solicitor for McShane, Mr Patsy Gallagher, said his client was 'deeply distressed and deeply remorseful'.
"This was quite a shock to all parties, including himself," Mr Gallagher told the court.
"He is a young man who is quite well known in the community. He is very much involved in the GAA and also very much involved in the young side of it. He gives considerable time to underage football in his own club.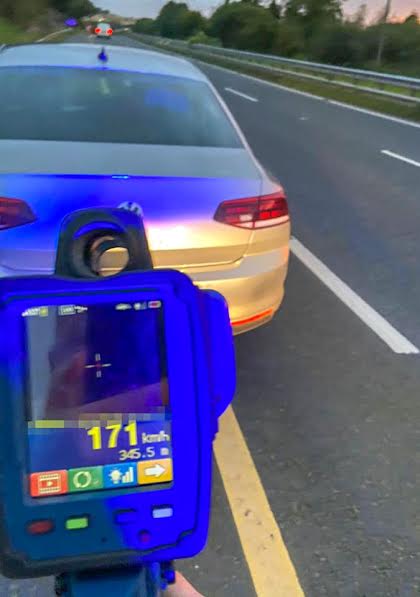 "He is a qualified engineer and is very involved in community circles."
Sergeant Jim Collins said McShane was fully co-operative with Gardaí on the night in question.
Mr Gallagher said McShane was driving a new car, which he had been given by his employer, and was traveling to visit his mother in Rathmullan, County Donegal.
Mr Gallagher said McShane travels all over Ireland for work purposes and is required to drive a lot.
Judge Paul Kelly said that the it was clear McShane had made a 'good impression' on those who had written lengthy testimonies, which were submitted to the court.
"Driving at that speed is hugely dangerous," Judge Kelly said.
Judge Kelly accepted a plea from McShane and reduced the charge to one of careless driving. McShane was fined €750.
Earlier this year, McShane – a GAA All-Star winner in 2019 – turned down a contract with Australian Rules side Adelaide Crows
McShane recently suffered a set-back as he recovered from a dislocated ankle and is set to miss the remainder of the 2020 season, including Tyrone's Ulster SFC joust with Donegal on November 1.
Tags: