You'd never have thought it away back in 1998, but it's taken from then until now for Aodh Ruadh to win a championship – Club PRO John Hughes takes us through the journey taken by the decorated Ballyshannon club.
When Liam Brown sounded the final whistle at the end of the 1998 senior county final, few could have thought that it would be 22 years before Ballyshannon would claim championship silverware again.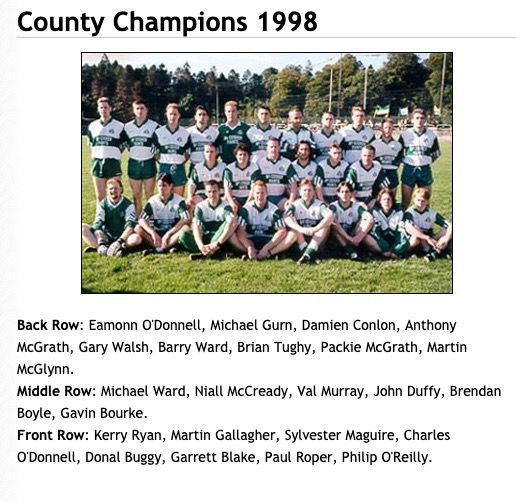 It has been a long, long road back, but on Saturday evening Aodh Ruadh finally savoured the sweet taste victory once more. There's been so many hard days since '98, the odd bad trouncing, a few near misses.
For a while the club was in the doldrums at underage, but a corner was turned in 2007 when a promising under 12 team won the county title in a memorable tussle with Termon in Convoy. Seven of the players on that team were members of the panel on Saturday, Johnny Gethins, Eamon McGrath, Colm Kelly, Eddie Lynch, David McGurrin, Philip Patton and Paddy Gillespie. That group enjoyed success up through the grades with men like Enda McGurrin, Jim Kane, Niall McCready, Shane Ward and Maurice McLaughlin managing their progress up through the ranks.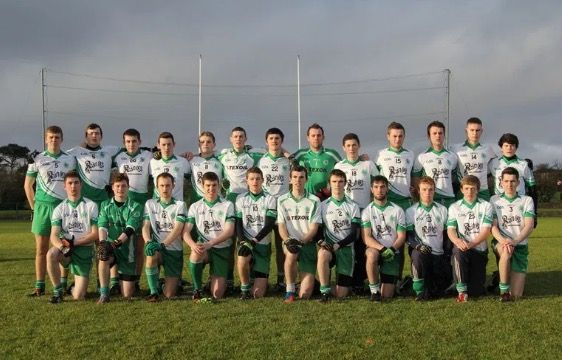 In 2013 the club won their first under 21 title in 20 years. It was a B title, but as Shane Ward said, Jim McGuinness credited winning an under 21 B title as the trophy which helped turn Naomh Conaill around. The golden under 12s of 2007 were supporting actors in that victory, but for men like Peter Boyle, Conor Patton, Niall Murray and Ryan Granaghan it was a vindication of their burgeoning talent.
In 2016 the story was of a final lost, but redolent with promise. Aodh Ruadh under 21s slaughtered all in front of them as they romped to the county showpiece.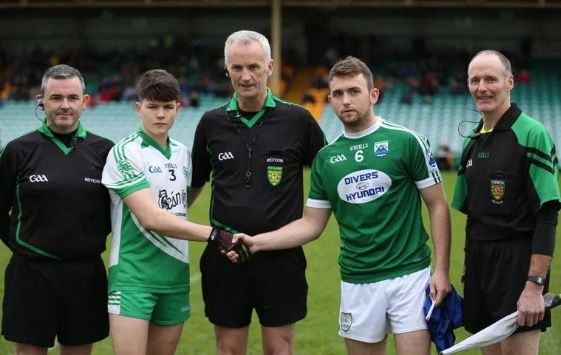 The decider against Gaoth Dobhair would go down as one of the best games of football played in Donegal in recent memory at any level. Aodh Ruadh had Sean Taylor between the posts, Cookie O'Halloran and Jason Granaghan had established themselves as defensive speed merchants. Up front Oisin Rooney supplied an imposing physical presence, while the terrible twosome of Shane McGrath and Nathan Boyle already looked every inch the real deal.
The hard work at underage was coming to fruition. The first fruits came with promotion from Division 3 after six tough years, Peter Gallagher the man at the helm for that one, with experienced operators like Seamus Kane, Michael Ward, Diarmaid McInerney, and David Dolan scoring heavily. In retrospect the presence of Kane and Ward was particularly important in helping to bring through the new breed of Ballyshannon brats as they cut their teeth in adult football.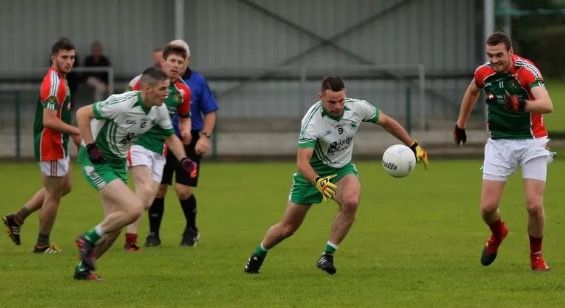 James O'Donnell took over in 2017 and after a free-wheeling festival of a season Aodh Ruadh found themselves back in Division 1 for the first time since 2007. The team picked up where the left off in 2018 playing without doubt the most free-flowing and entertaining brand of football purveyed by any club in the county. Alas the cavalier enthusiasm of youth, while not the worst sin in the world, cost us on occasion and we returned to Division 2 in 2019. We also lost the intermediate final
in 2018, but the pieces of this jigsaw weren't far off falling into place. Practically every member of the 2018 panel was in O'Donnell Park last Saturday.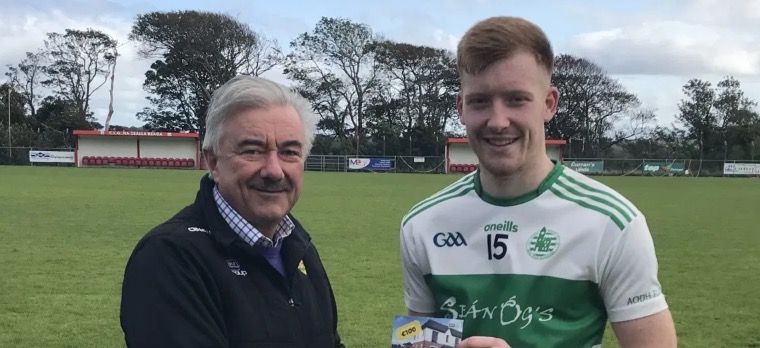 We made it back to the intermediate semi-finals in 2019 only to be denied a final place by a last-minute goal in extra-time in a replay against Cloich Cheann Fhaola.
It was a real sucker punch and a few leaving Convoy that night might have had dark thoughts about this side being nearly men. Meanwhile a four day turnaround seriously and unfairly undermined the Gaeltacht side's chances against a fresh and well-prepared Saint Naul's side.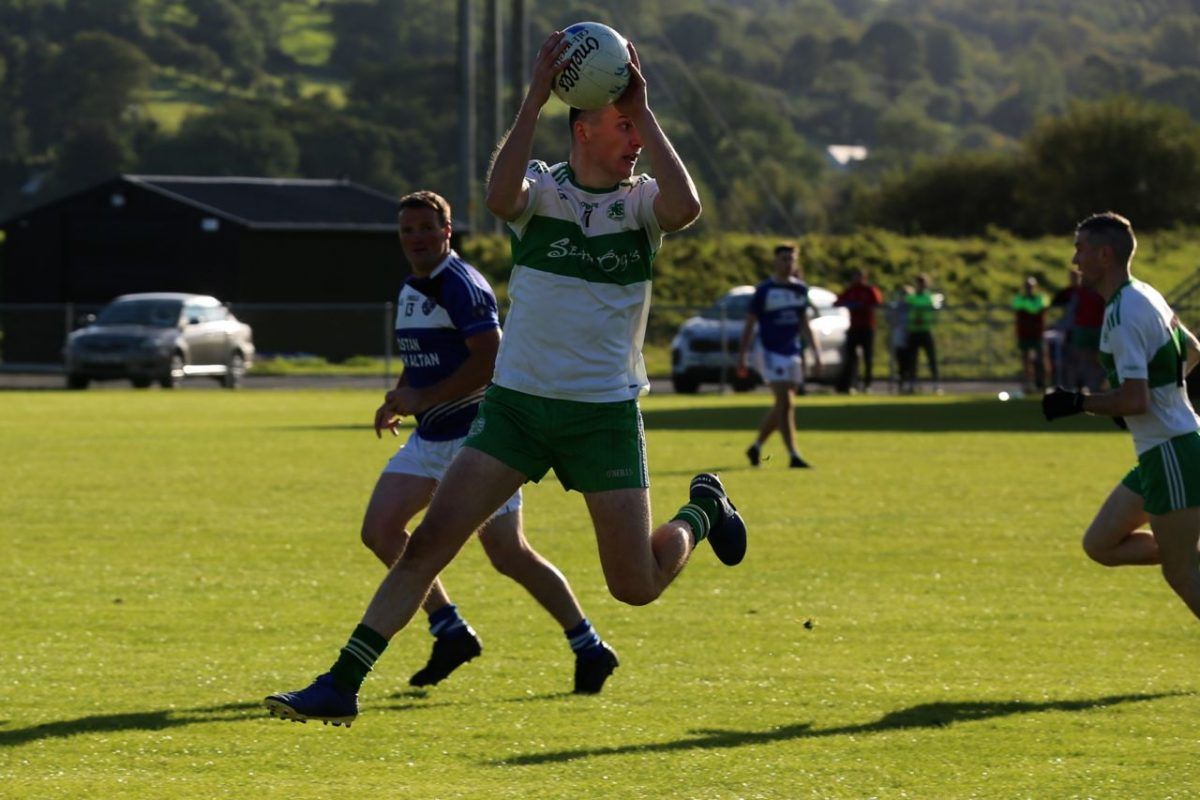 And so 2020 dawned, a year when the fates made a mockery of blithe complacency and all the best laid plans. Some things did pan out as expected though. Cloich Cheann Fhaola and Aodh Ruadh came through the pack to claim their places in the county intermediate final, just as the pundits had predicted.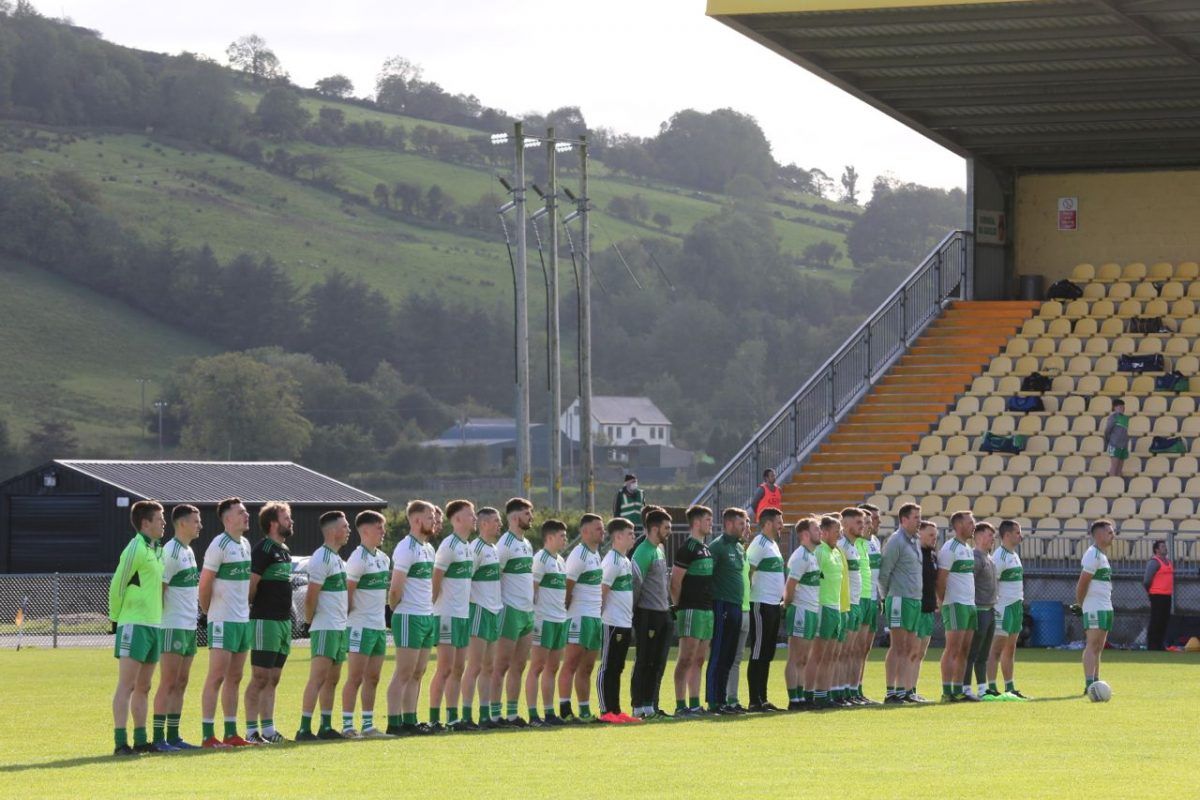 The pundits had also predicted that Cloich Cheann Fhaola would be the team playing senior football in 2021. Hard to argue with that. They were an established Division 1 in their second successive championship final. In the group stages they had already come from behind to get the better of Aodh Ruadh in Father Tierney Park without their talisman, Jason McGee.
However, after previously going into IFC finals against Termon and Glenfin as warm favourites, the switch to underdog status seemed to suit Aodh Ruadh. In the week running up to the final town was decked out like never before. However, it was a relaxed build up which was reflected in the fair degree of freedom the Ballyshannon lads played with in the decider.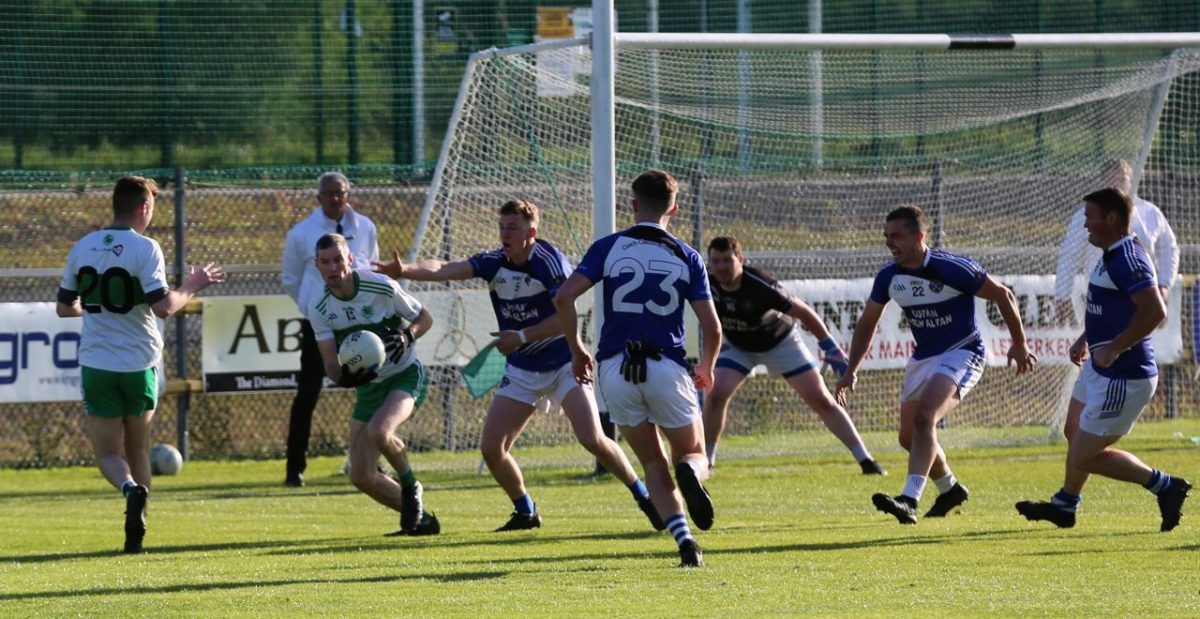 Not that they got anything handed to them on a plate in an eerily quiet O'Donnell Park, a phase three coronavirus lockdown seeing this game being played behind closed doors. Cloich Cheann Fhaola, in the words of Aodh Ruadh captain Johnny Gethins, "Never lay down."
The Gaeltacht men led by two points at the first water break, a smashing Paul Sweeney goal on the swivel propelling them ahead. They still led by a point at half-time and at the second water break it was all square. Now it was a case of luck and who wanted it more.
Aodh Ruadh obliged on both counts. Pressing up on the Cloich Cheann Fhaola restart Shane McGrath was able to capitalise on an incredible error by Shaun McClafferty on his kick out. Two quick points then meant Aodh Ruadh were five clear with ten minutes remaining.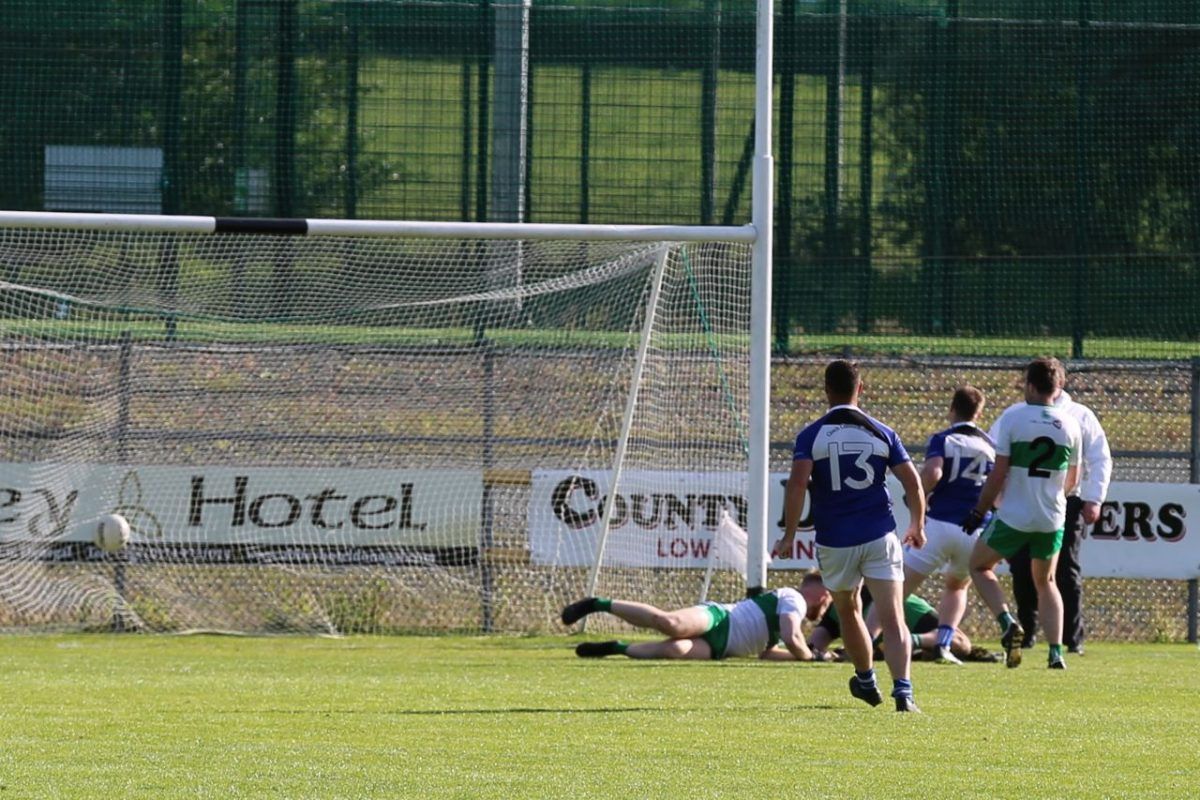 Memories of the sides' clash in the group stages came flooding back. That day Cloich Cheann Fhaola had come back from six points down to win by two. Aodh Ruadh knew there was no way this one was over just yet.
True to form the Blues patiently chipped away at the Ernesider's lead, and a minute into added time the gap was down to just two points.
But two minutes later the Ballyshannon boys could finally start to believe as Cloich Cheann Fhaola had their pocket picked as they were on the attack and Aodh Ruadh broke at speed. David and Cian Dolan bore down on the marooned McClafferty and Cian rounded him before slipping home a left footed shot to seal the deal for Barry Ward's men.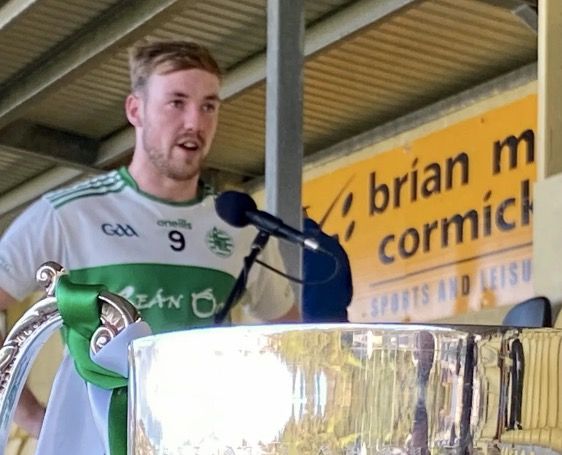 Speaking after the match Nathan Boyle said the squad were asked at the start of the year if they wanted the title or if they needed it. That question had been answered resoundingly, and answered in style.
It was a shame the game had to be played behind closed doors, but when Siobhan Coyle, the first ever woman to take charge of a senior men's championship final, sounded the final whistle, the sparse Ballyshannon support in O'Donnell Park did their level best to greet the victory in fitting fashion.
How fitting it was that Johnny Gethins should receive the cup from the County Chairman, our own Mick McGrath. A special touch on a special day. Johnny's speech after lifting the McLaughlin Cup, magnanimous and heartfelt, made your heart swell with pride to call yourself an Aodh Ruadh supporter.
It was a sweet win for the club, all the sweeter for having been won against such doughty and able opponents. Nathan Boyle was selected as man of the match and was full value for that award. He took some superb scores and Cloich Cheann Fhaola struggle to contain his combative, high energy style of play.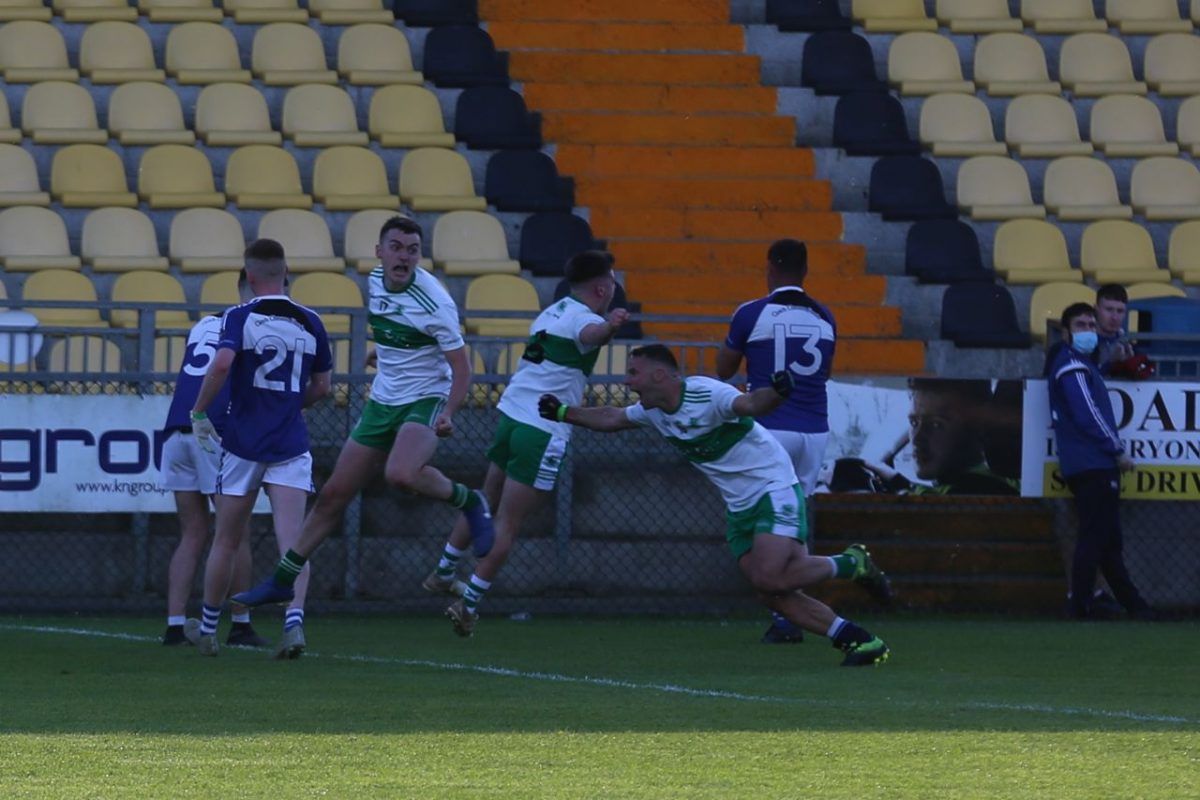 The whole defence excelled themselves and keeping a vaunted Cloich Cheann Fhaola attack to 1-12, 1-8 of that from play was testament to the quality of their efforts.
Elsewhere Darren Drummond made a number of telling contributions to the game and, when his semi-final contribution is factored into the equation, he more than played his part in bringing the intermediate title back to Ballyshannon. Meanwhile Shane McGrath was in simply electric form, rising to the occasion when it counted most.
Barry Ward would also have been pleased with the impact of his subs, a return of 1-2 neatly matching the final margin between the teams.
A wonderful day for Ballyshannon football. It is a pity this group of footballers won't get the opportunity to showcase their considerable talents on the provincial stage. However, when you think that as recently as 2013 the club was flirting with relegation to Division 4 it is just great to have Aodh Ruadh back in the senior championship, back where we belong.
A thought too for Cloich Cheann Fhaola. Firstly, everyone will be hoping John Fitzgerald makes a full and rapid recovery. More broadly, while the club will obviously be bereft at losing a second final in succession, it is clear that their day is coming. They will doubtless already be installed as title favourites for 2021. They can also take some comfort in the fact that they more than played their part in an entertaining, high-quality game which served as a great advertisement for Donegal football.
It takes a village to raise the child and that is true of this Aodh Ruadh team too. Parents, partners, sponsors, supporters, mentors, managers and club officers over the years have all done their small bit to help get Ballyshannon back into the top tier of Donegal football. A few examples to stand for the many.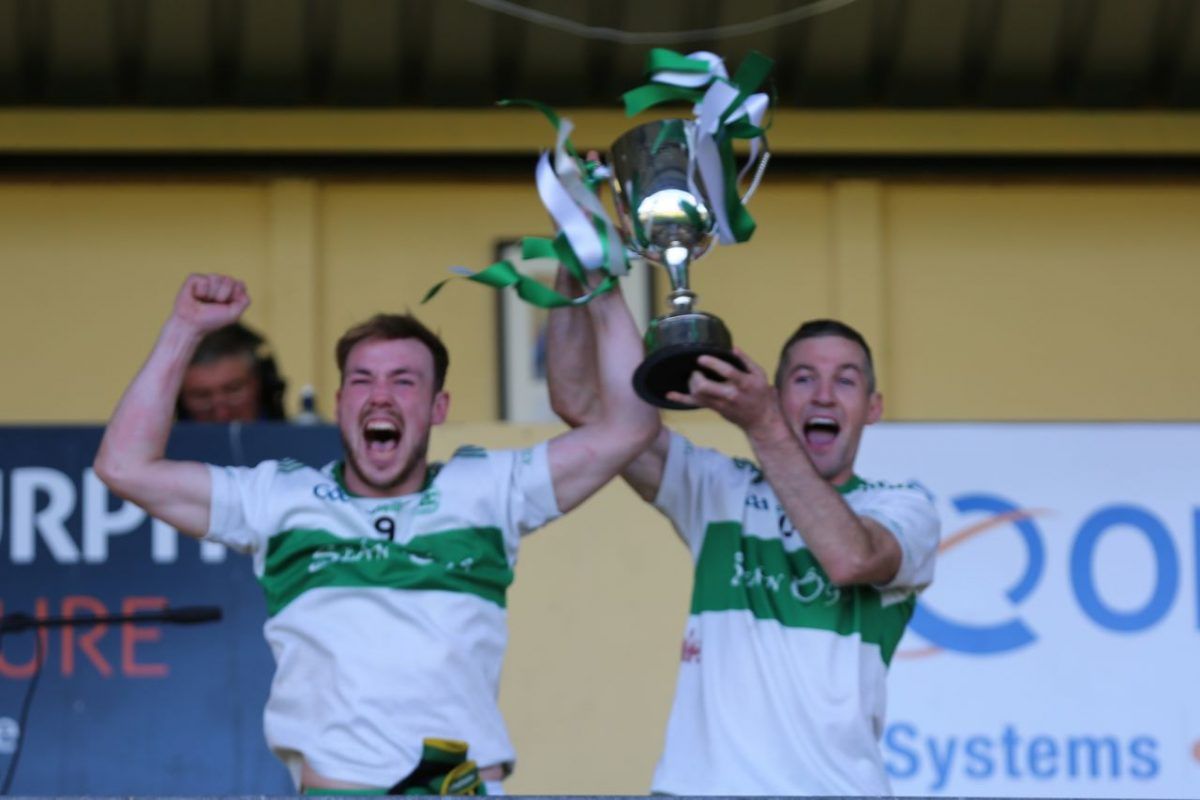 Think of Lisa McTernan who has served five years as club secretary, never stinting herself at any point, Gregory Sweeney who has known and worked with many of these lads for a decade now, or Owen Roe O'Neill, who in his 80th year greeted the cup's homecoming with all the impish glee of a cub.
Think of the likes of Pat Malaniff and what this would have meant to him. We can't all kick the ball over the bar, but the town feels no less part of this marvellous achievement for that. Indeed, we hope it is but the first of many.
Tags: