Staff at one of Donegal's top hotels say they've been left humbled by the support they have received within the county as they continue to welcome guests.
The team at the award-winning Shandon Hotel & Spa overlooking Marble Hill beach decided to stay open as Level 3 restrictions were brought in.
And the decision of General Manager Carolynne Harrison to introduce a half-price offer exclusive to Donegal residents – to comply with the new Government advice – has gone down a treat with loyal local customers.
"We've always attracted a lot of customers from within Donegal, especially at this time of the year so when we faced new restrictions we had to decide what we wanted to do," said Carolynne.
"My team and I were determined to protect jobs over this three-week period. But we were also mindful of the many Donegal customers who were already booked in over this time and we really didn't want to let them down.
"It was so difficult dealing with customers from all over Ireland who had booked to come here and no longer could. For some it was to have been their only break this year.
"We've rebooked many of those guests to another time; but we also knew that there were Donegal residents booked to stay with us and we didn't want to let them down, so we're here, working hard and happy to welcome so many loyal local customers and a lot of new ones too."
Under the offer for Donegal residents, guests can effectively stay one night and get a second free on deals up to October 16th when restrictions are due to end.
"We've been humbled and very emotional too because of the support we have received here in Donegal," said Carolynne.
"We've adhered to all the health and safety guidelines since we re-opened at the end of June and gone further in many instances.
"The thought of closing again would have broken our hearts. No business wants to lay off 130 hard-working staff members in any circumstances.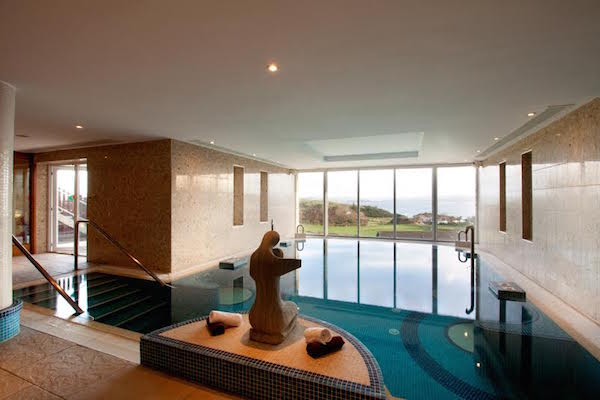 "So we're here, we are being extremely vigilant about Covid-19 and we are helping people get the break they need. That's our job satisfaction every day."
The Spa is open with great availability due to cancellations from those not residing in Donegal. The Leisure Centre remains open from 8am until 12noon daily. Food service in bar & restaurant is limited to residents of the hotel & spa.
Donegal residents can get the half-price code only on the www.shandonhotelspa.com hotel website, entering the promo code LOCOESCAPE.
Tags: