Donegal Gardai have issued a warning over a scam doing the rounds involving a bogus message from DHL couriers.
Gardai say they are aware of local people who have fallen victim to the hoax already.
They are advising people never to click on a link and NEVER provide any financial details online.
A spokesperson said "We all receive text messages and emails that we should be wary of. #ThinkB4UClick is key to all of this.
"Do you really need to supply the information being requested of you in the message and is a payment really required to unlock or progress the matter? Be very alert when it comes to unsolicited emails and text messages."
Gardai say this scam email (pictured below) has been on the go now for a while but it can and does appear fairly genuine to the person in receipt if it especially as so many of us are shopping online these days.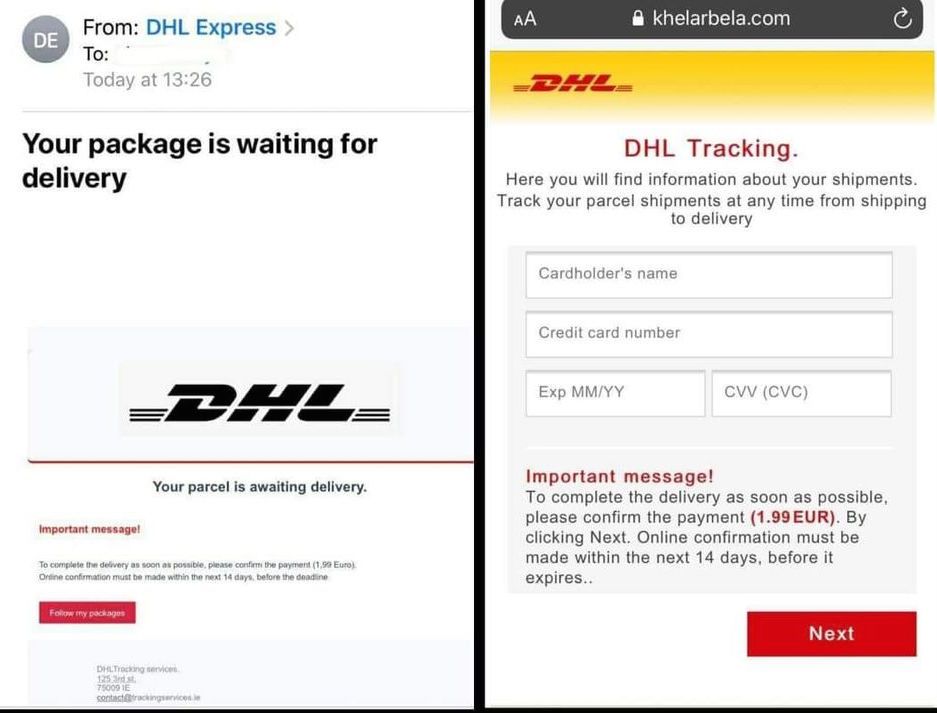 The Garda spokesperson added "Never click on any link contained within these scam emails or text messages.
"Never provide banking/financial details or any other personal details. If you are in doubt, please contact the named company in question before doing anything else. Check the advice provided by service providers."
Tags: