The ongoing COVID-19 pandemic has impacted every aspect of our daily lives as we continue to try and adjust to what has been labelled as the 'new normal'.
We've all been forced to adapt during these unprecedented times, and that certainly rings true for one Donegal man in his attempts to raise money for charity.
Davy Cowan's efforts to raise money for two charities very close to his heart has been postponed several times due to the evolving nature of the current health crisis. However, he remained determined, focused and undeterred.
Finally, after months of planning, training and re-scheduling, Davy hit the road earlier this week for his mammoth 253km walk around West Donegal taking in some of the most scenic parts of the county along the Wild Atlantic Way as part of his charity campaign entitled 'Walk For-Wards'.
The walk aims to raise money for the Neonatal and Oncology Wards at Letterkenny University Hospital.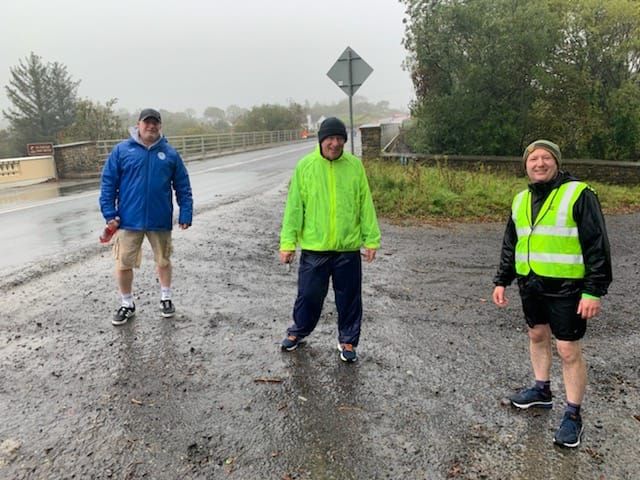 Davy's friends Mark and Treasa McFadden had twins born 10 weeks premature, but thankfully due to the incredible diligence, nurture and care they received by those phenomenal nurses in the Neonatal ward the two little fighters are now in good health.
Sadly, we've all known someone that has been affected by cancer and the work done by those in the Oncology ward is truly amazing.
The fundraising had been in full swing since the start of this year with great help and support from his work colleagues Susan Flinter, Moira Doherty, Pauline Coll, Jimmy McCarthy David Carroll, Mark McFadden. Mark's wife Treasa and Davy's sister Margaret and wife Joan and children Cathy and Keith and Keith's partner Edel, were also heavily involved in the fundraising.
Davy had initially planned to walk from Crumlin Children's Hospital to Letterkenny, but then decided that walking from the Galway Oncology Clinic to Letterkenny would be a better route, but due to the current restrictions and guidelines in place, he's off all over our beautiful county instead.
Davy is a well-known figure in Donegal having spent years working in Unifi and then Optum and was also a teak-tough defender for Letterkenny Rovers in the 80's and early 90's. Davy is also a past captain at Dunfanaghy Golf Club.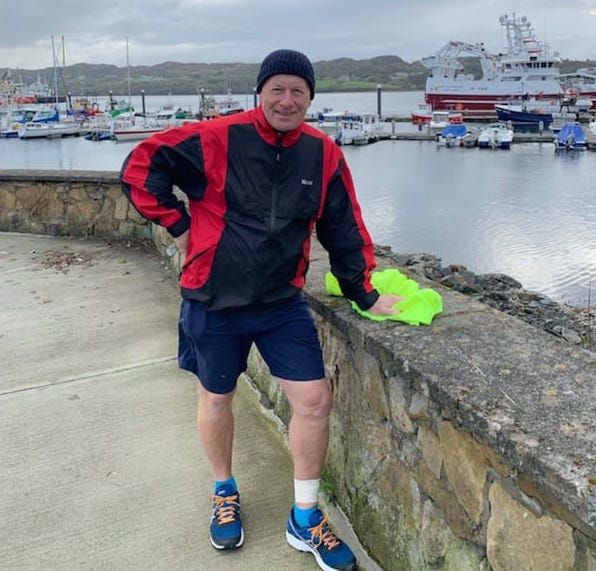 His son Keith, is currently playing for Glentoran FC, so if you see Davy wearing one of his Glens jerseys, don't be angered that you think somebody from the North has avoided detection at the border, it's just Davy out trotting to get the 253km done so give him plenty of support!
Davy set off from Letterkenny on Friday and is expected all going well to reach Creeslough this Sunday.
He is being accompanied on the journey by his long-time friend Jim Kelly, who is in charge of the support vehicle, Joan will also be with him for parts of the journey to ensure there is no slacking!
You can donate to Davy's incredible charity challenge by clicking on the link below.
https://www.gofundme.com/f/galway-to-letterkenny-walk?utm_source=customer&utm_medium=copy_link-tip&utm_campaign=p_cp+share-sheet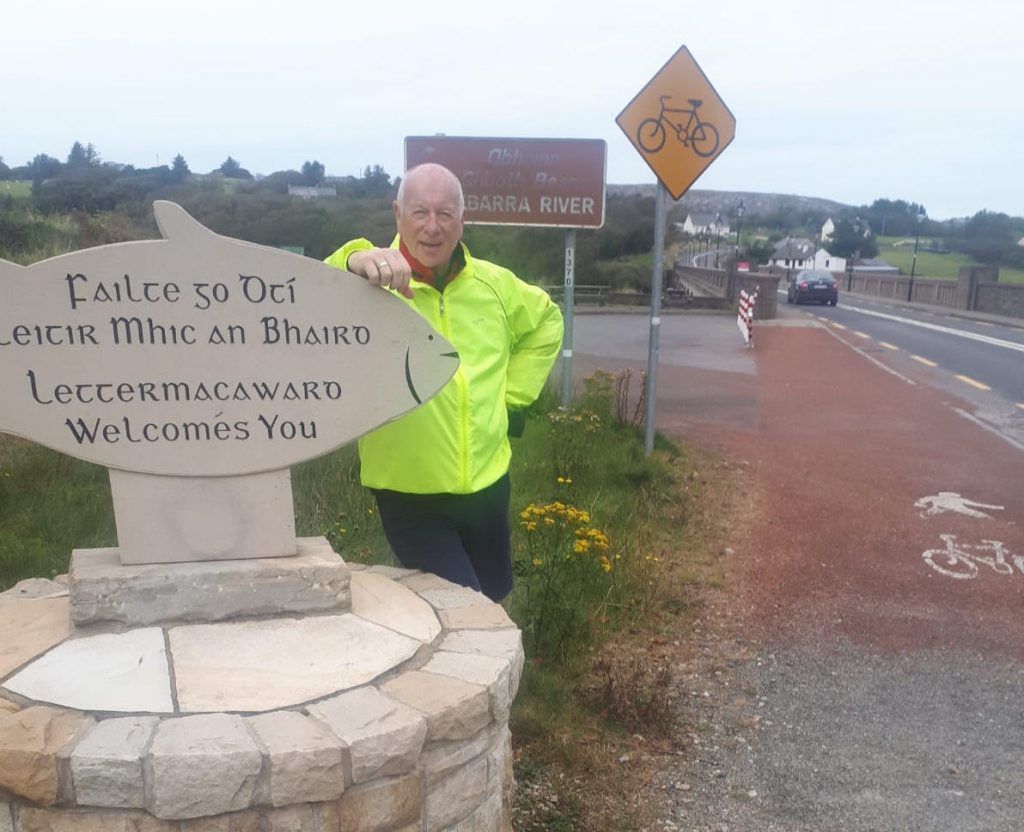 Tags: