Gerry Durning and Sharon Friel with helpers and friends outside their home at Ballyare which has been decorated with thousands of lights for the Christmas season.
For the past couple of years they have had an impressive display of lights but with the encouragement of their friend Tommy Doherty they decided to increase it and try to raise some money for charity at the same time.
So about five weeks ago Gerry along with Pat McGinty began work on this year's display.
The roof alone contains over 6,000 bulbs to give the effect of snow falling!
As Gerry himself says "You have to see it to believe it!"

The two charities to benefit are the Donegal Hospice and MS Society, Donegal Branch who were represented at the launch this week by Fidelma Corry and Clement Clarke.
The display will be light up each evening from 5pm to 11pm and you are encouraged to come along, stop and view it and drop a few euro into the donation box at the front gate and you won't be disappointed.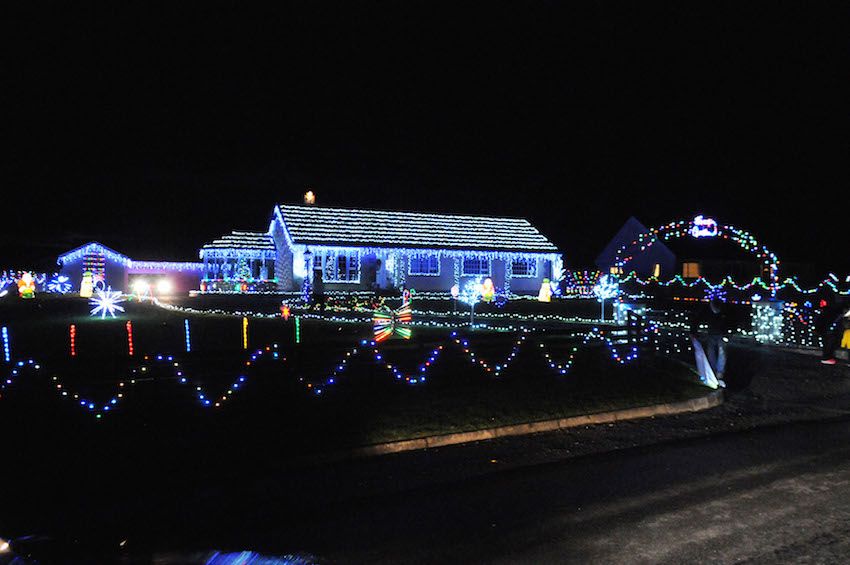 Tags: