Schools across the country have remained closed since December, but one Donegal school is using the power of online to help students across the county keep busy in the kitchen.
St. Bernadette's Special School in Letterkenny cooked up the idea to host an online cookery class to engage with students in a fun and safe way.
Each week, the school's cookery and life skills tutor, Jacquie Gallagher, will release two recipes so students can make them at home with their families. To mark the first ever live cook-along on Monday, the school did a live Facebook video that attracted over 3,500 views in 24 hours.
Principal of St. Bernadette's Special School, John Haran, says the initial idea was to host these cookery classes for students only via Zoom, but after a staff meeting, they decided to open it up for any child to join in: "We had initially planned to host the cookery classes via Zoom for students of the school but we felt other children around the country could benefit from it so we decided to open it up.
"We couldn't believe the response we received from our announcement on social media and we were flooded with messages and calls from parents and community groups asking if they could join in, which we were only happy to do.
"In our first ever video, our talented cookery and life skills tutor, Jacqui Gallagher, showcased to viewers how to make Banana Bread with Chocolate Chips in an easy step-by-step process. It was a live stream so we were able to say hello to our students and other children and it felt really special. The children then sent in pictures of their finished bakes and we couldn't have been prouder of all their hard work."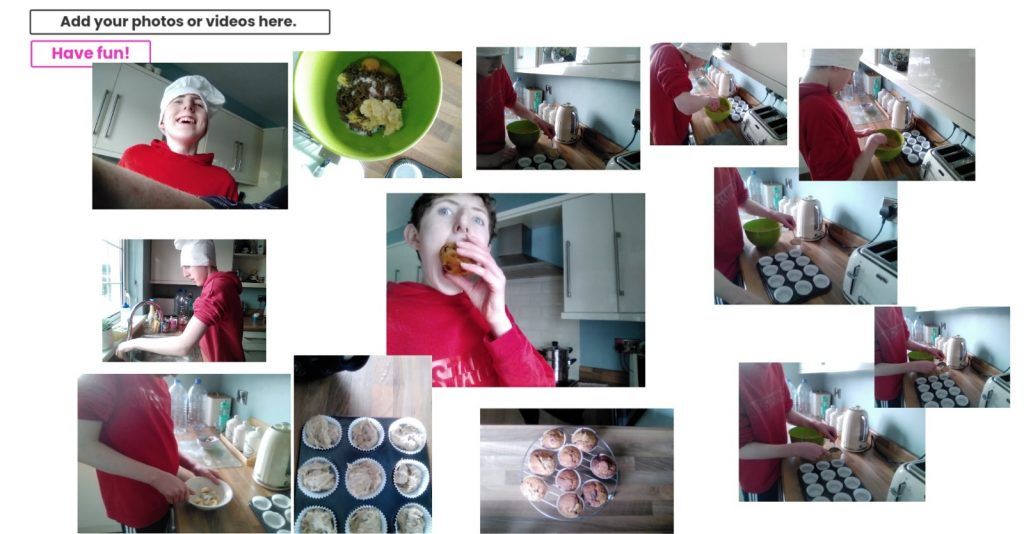 Adding to this John said: "The next video in the cook-along series will be posted on Wednesday at 12noon and will show children how to make homemade pizza. Of course, they can do it in their own time which makes sense when we're all juggling so much at home.
"Ingredients for the cook-along videos will be shared on our Facebook page (St. Bernadette's Special School) every Friday, with gluten free options also included, so you have the weekend to pick up the right ingredients."
To follow the series, click here to visit St. Bernadette's Special School on Facebook: https://www.facebook.com/stbernadettesspecialschool
Tags: