GARDAÍ in Donegal clocked a speedster traveling at 149km/h this evening.
The motorist was detected by the Buncrana Roads Policing Unit.
The incident is the latest high-speed detection by the unit. The speed limit governing the road in question is 100km/h.
"Temperatures are starting to dip and we are appealing to all road users to slow down," Gardaí said.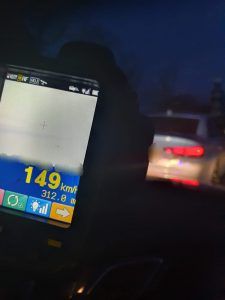 Tags: