FOUR sisters from south Donegal are are offering a stunning farmhouse with hostel, camping facilities and outbuildings in a prize draw.
Bruckless sisters Susan, Marcia, Johanne and Dorothy Gallagher are raffling the dream property with the aim of raising funds for Beaumont Hospital Foundation.
Their parents, Ben and Lyndall Gallagher, died just two months apart in 2018.
Ben Gallagher died in late March 2018, just a week before the couple were due to celebrate their 50th wedding anniversary. Lyndall Gallagher passed away in May 2018,
Now, their former family home, situated between Bruckless and Dunkineely, is up for grabs to one lucky punter.
A cool €50,000 in cash will be added to the top prize.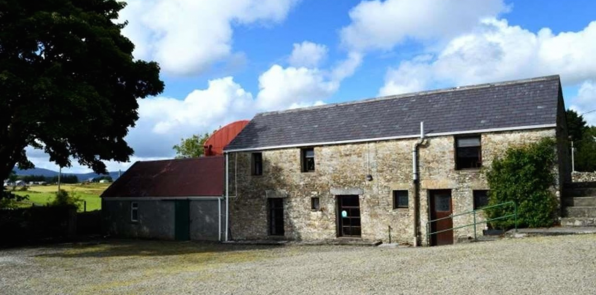 The prize draw hosts will donate 5 per cent of all proceeds to Beamount Hospital Foundation in honour of their parents.
What is described as an 'enchanting homestead' is located on a site of some 1.59 acres and comes complete with sea and mountain views.
The prize includes a three-bedroom farmhouse with a modern extension and amenities as well an adjoining second property that was previously used as a seasonal hostel and camping site. The winner will also get €50,000 cash.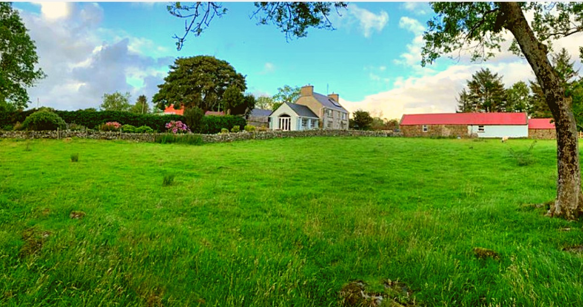 This home comes fully furnished, and ready to move in, mortgage free with all legal fees and stamp duty paid.
Tickets cost just €10 and are limited to 150,000 with a closing date of 14th May 2021 at 11pm set.
For further information or to enter, click here: https://raffall.com/193700/enter-raffle-to-win-donegal-coastal-property-50k-hosted-by-susan-ryan
Tags: