The past year has forced us to take stock and to consider what is important.
Perhaps it has meant you've seriously begun to think about that business idea which persistently keeps popping up in your head and considering "What if? How can I develop my concept further and make it a viable business?"
New Frontiers is a programme which gives you an opportunity to test your business idea and enhance your skills too.
Phase 1 of New Frontiers is now inviting applications from people with early concept business innovations.
The programme is part-time, delivered online, is free and runs over 7 weeks at Letterkenny Institute of Technology and IT Sligo beginning in April 2021.
A major benefit of New Frontiers Phase 1 is that you don't need to give up your job, or pay a massive course fee, the only thing you need is a business concept and a passion for how it will work.
Once participants have completed Phase 1, they can apply for Phases 2 and 3, which are full time and allow entrepreneurs to progress their businesses to the next stage.
Backed by Enterprise Ireland and the Institutes of Technology and now in its 18th year, New Frontiers offers a wealth of valuable experience and knowledge from proven professionals through workshops, mentoring and seminars.
The next phase of New Frontiers will be delivered online and consists of weekend workshops on Saturday, which will provide information and general start-up training.
Whatever sector you're in, talk to us
We welcome people who have innovative ideas in all sectors, including food and consumer products; information and communication technology; engineering and electronics; medical devices; biotechnology; pharma, digital media. Over 364 entrepreneurs have completed New Frontiers, many of whom are now leading the way in global markets in exciting areas like electronic textiles, data protection and virtual reality.
According to Patsy Donaghy, Colab Manager on the Letterkenny IT campus, the programme immerses participants in business and connects them to information they need to go further with their idea.
'We've seen numerous success stories emerge from the New Frontiers programme, many past participants are running international companies and are leaders in their sector or have even created new sectors. All these entrepreneurs started with an idea and a desire to make it happen. New Frontiers, is much more than just a course, it gives people the chance to be creative, innovative, investigate markets and make connections," said Patsy.
A talented team at your disposal
The Programme brings together proven professionals and experts in different areas such as, finance, innovation, funding, marketing, social media, business, international markets, who will help you to begin the process of validating and commercialising your idea.
Janette Gillen, Innovation Centre Manager at IT Sligo, talks about the connectivity and natural innovative nature of New Frontiers.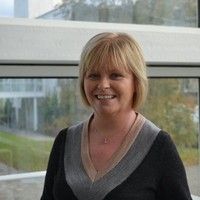 "Many of our participants are from diverse backgrounds and that brings a unique energy to the cohort. I've seen it time and time again, where everyone learns from each other, which adds great value to the process. The team of mentors and experts who work with the participants are all renowned in their fields and they are dedicated to helping people realise their businesses in an authentic and constructive way."
Stephen Friel, Friel Consulting who is part of the New Frontiers management team, emphasises that "Starting a business can often be a lonely and or scary experience. The New Frontiers programme provides a useful environment for budding entrepreneurs to explore and validate their business ideas. Participants are supported by an expert team of trainers and mentors and equally as important, they experience and share this journey with other like-minded entrepreneurs. I cannot recommend the programme highly enough – give the team a call and get signed up!"
Deadline is Friday 26 March 2021.
We can guarantee that through New Frontiers you will meet like-minded people and walk away with the essential knowledge you need to 'actualise' your business and progress it to the next stage. Nothing in life is certain, so why wait to do the thing you've always wanted to do. The deadline for New Frontiers applications for Phase 1 is Friday 26th March 2021. Instead of thinking 'What if?' Talk to us today about your idea, just think this time next year it could be a reality.
For further information or apply go to www.newfrontiersnw.ie or, to discuss your idea contact newfrontiersnw@itsligo.ie.
These are just some of the past participants of the New Frontiers programme:
David Gildea of Druva
David Gildea, VP Product Cloud Ranger at Druva, founded Cloud Ranger in 2014, which was acquired by Druva, a global leader in Cloud Data Protection in 2018, just 4 years after the business began. A past participant of New Frontiers he says that visibility of the wide range of supports available is a key benefit of the programme. 'Coming from a technology background we found having access to expertise in areas like sales and marketing, finance and HR invaluable. New Frontiers helped us to hone our business proposition for international markets. The programme encouraged us to concentrate our efforts where they were needed and gave our business exposure to key funders like Enterprise Ireland, on the world stage.'
Dr Clare Ryan of ITUS Secure Technologies
ITUS Secure Technologies Ltd. provides managed cybersecurity services to the legal and accountancy sectors in Ireland. The company is currently developing a SaaS cyber risk management solution (CYBRISC) to help Insurance providers and underwriters determine the likelihood of cyber incidents in SMEs. ITUS was a finalist in The Ireland Funds Business Plan competition in 2019, listed as one of the top three early-stage start-ups in Ireland at the National Start-up awards 2019 and was Zurich's Innovation Champion in Ireland for 2020. Dr Clare Ryan, CEO, ITUS Secure Technologies Ltd, believes the New Frontiers programme is incredibly valuable, 'I believe our success to date has its foundations in the programme. We joined New Frontiers with an idea on scrap paper and completed it with a product and paying customers. It encouraged us to think about our idea on a global scale and connected us with industry experts in tech and finance to help us grow. As a result, we secured Competitive Start Funding through Enterprise Ireland and represented Ireland in a Global Innovation Competition. Our company continues to grow thanks to the skills we acquired with the New Frontiers programme.'
Funding your Business Idea Workshop Tuesday 10am, 2 March.
If you would like to hear more about New Frontiers, Stephen Friel, part of the New Frontiers Management Team will be running a free webinar during Donegal Enterprise Week on 'Funding your Business Idea' which features how the New Frontiers Programme helps start-up entrepreneurs.
The workshop will take place online at 10am on Tuesday, 2 March and will provide an insight into the New Frontiers programme. In addition, Stephen will provide an overview of additional supports available from a range of agencies to would-be entrepreneurs and SMEs in the NW. This will be an interactive workshop and following the presentation, participants will have an opportunity to explore what pathway may best suit them.
To register email patrick.donaghy@lyit.ie.
Friel Consulting is a well-established company delivering training and advice to SMEs and community organisations throughout the North West. Stephen is currently retained on a consultancy basis as the Interim Manager for the New Frontiers programme in the NW.
Tags: