BRENDAN Boyce delivered a superb performance in the searing Sapporo heat to secure a tenth-place finish in the men's 50k race walk at the Olympic Games.
The Finn Valley AC man finished in 3:53:40, making up two places over the final 5k of a gruelling, punishing event to finish inside the top ten.
Boyce competes in the Olympic Games' torture chamber: the 50km walk as much as battle of mentality as endurance. Yet again on the global stage, the Donegal man handled it and he finished under four minutes behind the winner, Dawid Tomala from Poland and a little under three minutes from a medal.
"It's one of the all time best performances from this part of the world in the Olympic Games," said Finn Valley AC's former Irish Olympic Team Manager Patsy McGonagle.
"The nature of this event, you need a very tough mentality. I have unbelievable admiration for Brendan. He dealt with the battle with himself – which is so important in an event such as the 50k walk."
Boyce was among the top 20 for much of the way, the Milford native passing the midway point in 20th in a time of 1:58:20.
Tomala took gold in 3:50:08 with Jonathan Hilbert (Germany) collecting silver and the bronze went to Evan Dunfree of Cananad, who edged Spaniard Marc Tur.
This was Boyce's third appearance at an Olympic Games, having finished 29th in London 2012 and 19th in Rio five years ago, when he finished in 3:53:59.
This event was originally scheduled to take place in Tokyo but was moved to the more northern city of Sapporo.
Even with a 5.30am start time, the heat was a real factor, Boyce taking to the course wearing a green ice collar in a bid to deal with the zapping temperatures.
In September 2019, Boyce was sixth at the IAAF World Championships in Doha.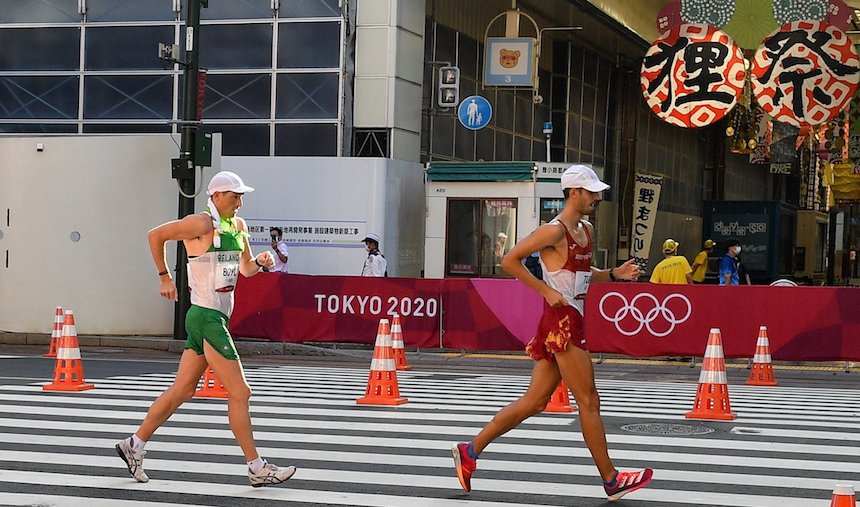 That display, in roaring temperatures of over 30 degrees on the Corniche waterfront, heightened hopes for Boyce's Tokyo challenge.
In finishing sixth in 4:07:46, Boyce delivered what McGonagle called 'the best performance ever by a Donegal athlete'.
Although Boyce's positioning in Japan tonight was lower than Doha, the 34-year-old – coached by former world champion Rob Heffernan – gave a performance to match on the greatest stage of all.
Tags: