THE teenage Luke Barrett was laid up with an injury when he fist dipped his toes into coaching.
Barrett watched intently through his young years as his father, SP, led teams.
The time out injured offered a chance.
"I grew up in a house where football was the only thing that was ever on the agenda," Barrett, whose Donegal minors face Tyrone in this evening's Ulster MFC final, says.
"I watched my father coaching for years and it was just something that I took an interest in from an early age. Just after my own minor year, at 18, I got a bad injury.
"I was out for nine or ten months. I started looking at coaching courses and I started working with the club and got involved in development squads."
At Maynooth University, Barrett also dabbled with the whistle and in 2016, when SP Barrett guided the Donegal minors to Ulster glory, Barrett the younger was part of the back room team as a coach.
For the 2020 campaign, SP managed Donegal's Under-20s and Luke was appointed Minor manager.
Luke has emerged as his own coach and Tyrone stand in the way of an Ulster title.
He says: "Coaching is an interest and a passion that I have. A lot of people want to play for their county. I've always had an ambition to coach the county. It's a bit of a dream come true to be involved with these boys."
The 2016 Donegal minors won Ulster when Nathan Boyle and JD Boyle netted goals in a 2-10 to 1-11 win over Derry. That squad included the likes of Jason McGee, Peadar Mogan, Niall O'Donnell, Odhrán McFadden-Ferry and Eoghan McGettigan.
Before injury curbed his own advancement, Barrett won an All-Ireland Vocational Schools title in 2011. After a controversial draw against Cork in Dublin – when the referee ruled a draw from a game they'd won – Donegal defeated the Rebels 1-11 to 0-11 in the replay. Patrick McBrearty and Ryan McHugh were two stars of the John Joe O'Shea-managed Donegal.
Donegal have won seven Ulster MFC crowns in their history while Tyrone – at the top of the roll of honour – are aiming for a 24th in this evening's final. The Red Hands, though, haven't tasted glory at this level since 2012.
"There isn't that much tradition, but sometimes we can be restricted by the minds of our own traditions," Barrett says.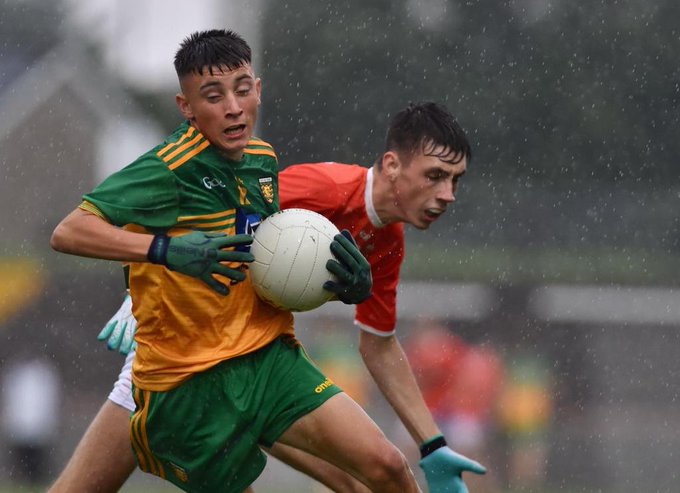 "These boys have decided that they're going to take on their own story and do the best they can for themselves.
"They're a phenomenal group of young men. Their passion and their work ethic towards playing for Donegal has been fantastic.
"They have given us some brilliant days. I don't think anyone involved in the panel at all will forget that day in Clones two weeks ago, the elation of that game (when Donegal beat Monaghan in the quarter-final).
"They've given the county great memories. One thing is for sure: We're against one of the best minor teams I've ever seen. We'll give absolutely everything that we have on Friday night.
"We said at the very start of the year: 'Let's be competitive, but let's improve as much as we possibly can every day we go out.'
"In the last couple of weeks that has given them a lot of experience of playing in big stadiums with crowds. From that perspective, we're happy they have got that experience. They have really high standards themselves. They will give their absolute best, that's for sure."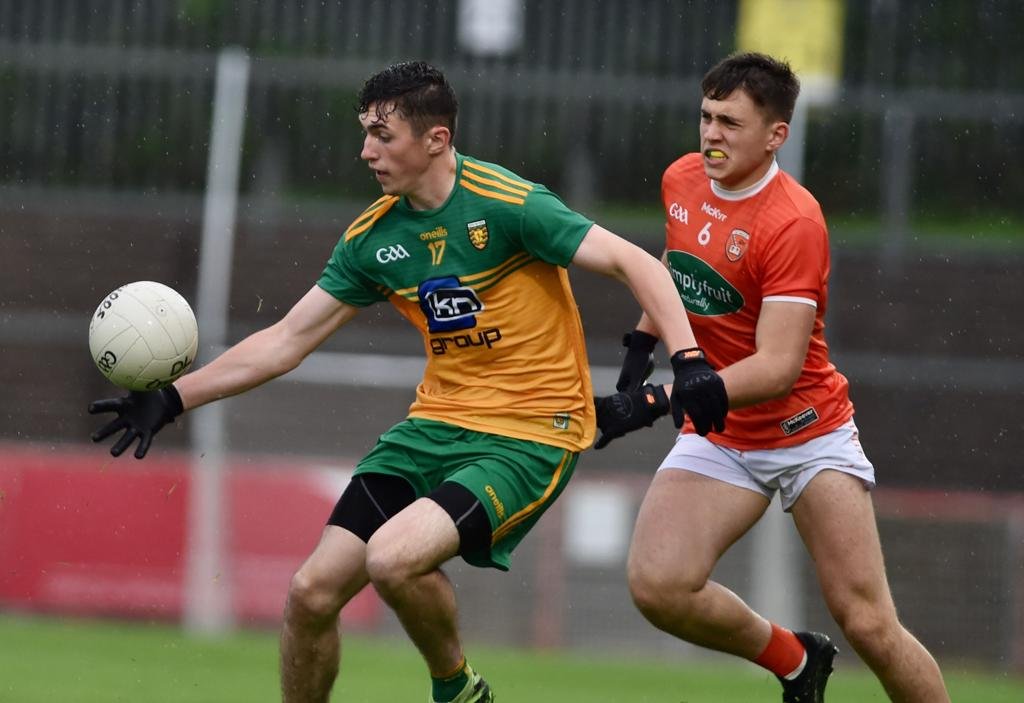 This group hasn't had the usual experiences of underage football with Covid-19 changing the landscape utterly.
Barrett still managed to cast the net wide in his search for players, the trials process extending to 50 players before the squad was selected.
Donegal have had very differing outings so far in the Championship. An opening 4-22 to 0-8 win over Antrim was followed by an exciting 1-9 to 0-10 win against Monaghan before Luke McGlynn's late goal defeated Armagh 1-6 to 0-5 in last week's semi-final.
Now, they stand an hour away from the silverware.
"It would be fantastic for us but we know we have a serious job on our hands come Friday if that dream is to be a reality," Barrett says.
"They have an unbreakable bond in that they are completely together in every single thing that they do.
"The team is the most important thing and the one thing that the team has shown in the last three games is that fighting spirit and character. When they are tested they never give, never drop their heads and keep going till the very end."
Tags: