DONEGAL'S Glenn Alcorn was the first two-wheel drive car and the sixth overall at the 2021 Karri Rally in Australia.
The Lettermacaward man, in the Alcorn Motorsport prepared MK2 Escort, took part in a competitive rally through the bush tracks near Manjimump in Wester Australia.
Recent rains added to the challenge, in fact making the roads impassable for some crews during recce and the rally itself. One of the stages was shortened and the last stage was cancelled as a result of the worsening conditions.
Alcorn and co-driver Jonathan Charlesson, who hails from Derry, opened up a lead from the opening stage and won by 42 seconds in the two-wheel drive category.
A problem with the power steering added to the challenge for Alcorn.
The team made the decision to pull the motor and wormwheel out of the column to try ease the load against the Donegal driver.
"It helped but was a struggle on the tighter stuff," he said.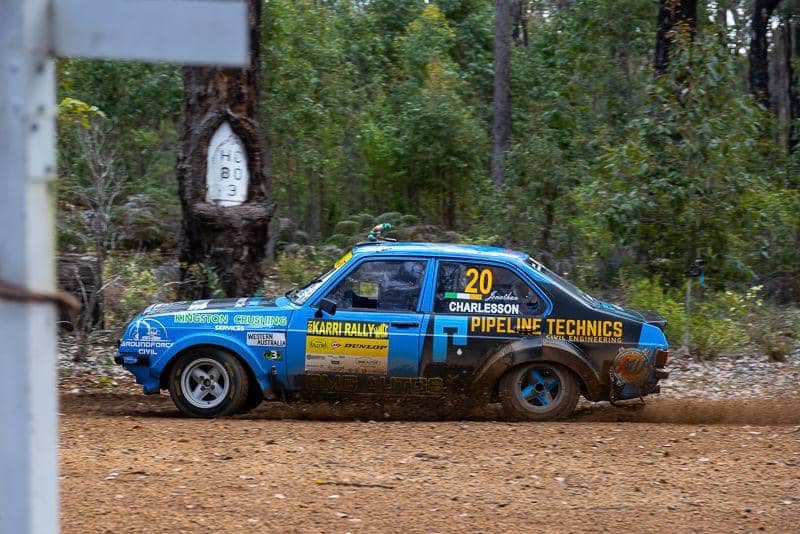 "Apart from a worsening misfire which came into the car on stage four, we were happy with the car."
Conditions were fast but tricky, he said, paying tribute to his service crew.
He said: "The competition in the two wheel drive is pretty hot at the moment and is great to see with multiple crews capable of stage wins and podium places."
Max McRae, a nephew of the late, great Colin McRae, was among Alcorn's rivals in the rally.
In the two wheel drive championship, Alcorn is now second overall, just three points off Mark Travers with two rounds remaining.
The experience of rallying Down Under is certainly different from what he was used to at home.
He said: "Stage lengths tend to be a lot longer. We usually go into stages anything from 10-35km long, which takes a lot of concentration compared to usually a lot shorter stages in the forests in Ireland.
"We have to write our own pace notes and some rallies are even run blind where we drive to what we can see more or less."
Tags: