by Caroline Gallagher
No matter how many times you visit Rome, there's always something new to see. Travel Department's Sales Executive Caroline shares her top sights to experience in the 'Eternal City.'
---
Travel with Confidence and with our exclusive code!
Before we start, as a trusted partner of ours, Travel Department are delighted to offer readers of Donegal Daily, Donegal Woman and Donegal Sport Hub an exclusive extra discount of €50pp* on any new 2022 Italy holidays of 7 nights or more by using the code: VP-DONEGAL50 on www.traveldepartment.com/donegal-daily
Further, the wonderful team over at Travel Department know how important flexibility is to you now. So, from July 1st to September 30th, 2021, any new bookings made for travel in 2021 can be changed for free or you can swap your deposit for a voucher that has no expiry date. This flexibility is valid right up to when your balance is due. Rest assured you can book with confidence today and give yourself something to look forward to. More information here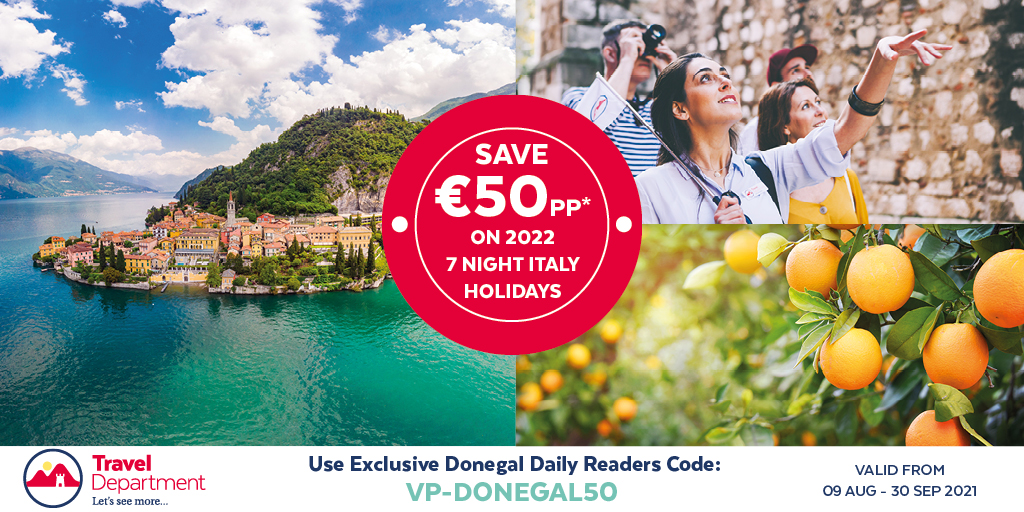 Did you know Travel Department are not only offering our readers an exclusive money saving voucher for Italian holidays in 2022…they are also running a brilliant competition exclusively for our readers to WIN €500 in Holiday vouchers. You can enter here.
---
St. Peter's Basilica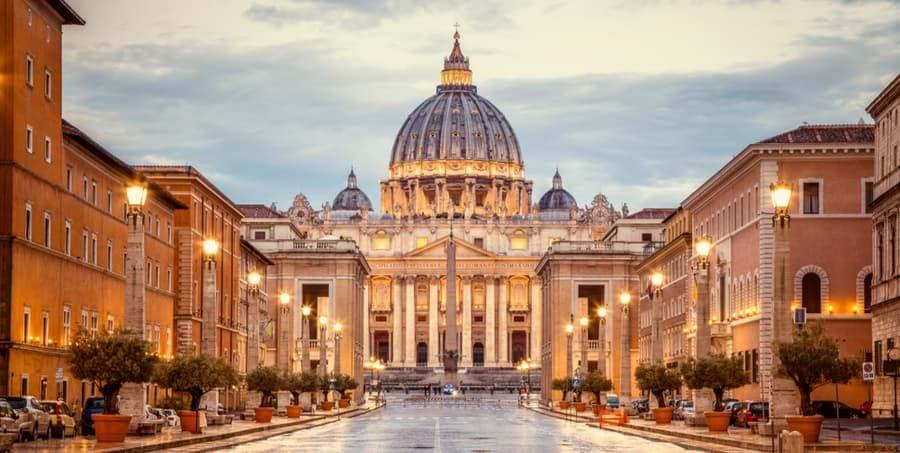 In my opinion, the best views of Rome and its many hills are seen from the Cupola (top of the tower) in St. Peter's Basilica. The views are astonishing from the top. You can see the top of the Pantheon, the Colosseum and beautiful Villa Borghese. It is a tough climb, but completely worth it. Bring plenty of water, especially if visiting between May and September.
Spanish Steps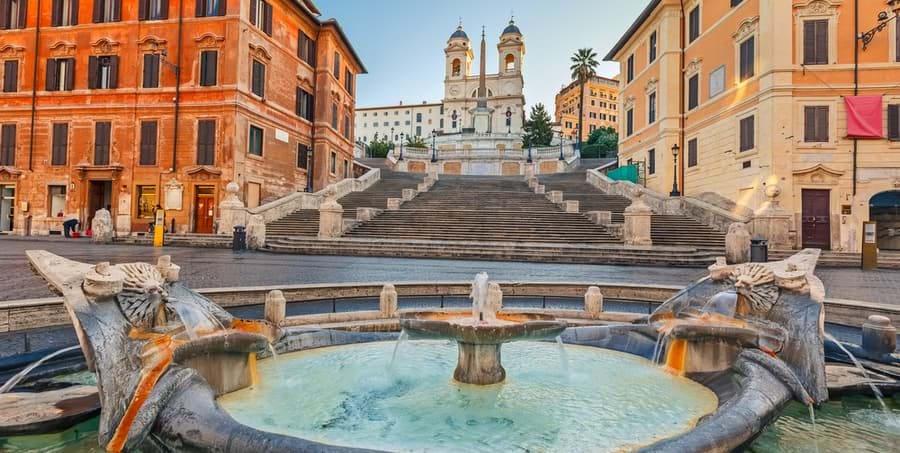 If you love taking photos and people watching, I'd recommend a visit to the Spanish Steps. It is always buzzing with people, both day and night. Hotel Eden is located on top of the steps, one of the leading hotels in the world and a perfect place to stop for a cold drink. One of my favourite restaurants in Rome is situated right beside the Spanish Steps; it's called Alla Rampa and has the best tiramisu in the world!
Trevi Fountain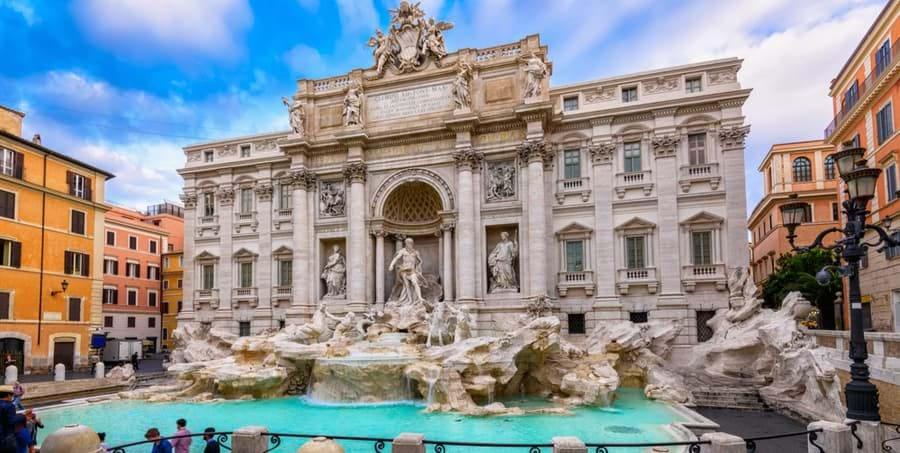 The Trevi Fountain attracts thousands of visitors and an estimated €3000 is thrown into it every day. The best time to visit is after dinner when the crowds have subsided and the fountain is beautifully lit. I usually take a stroll down to the Trevi Fountain after dinner and buy a gelato on the way. The Italians love their ice-cream. There are ice-cream parlours everywhere in Rome; the ones with the longest queues are always the best.
Trastevere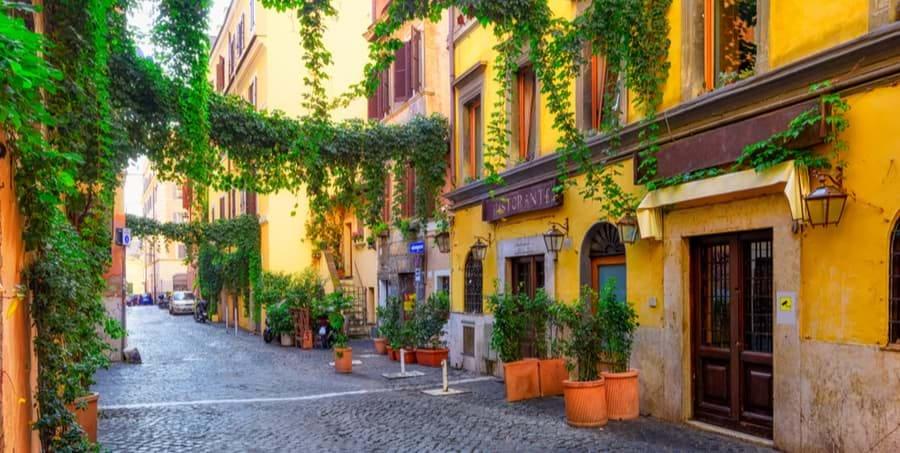 Trastevere is a great area to go at night. There are so many restaurants to choose from, lots of quirky boutiques and numerous bars. The atmosphere is always bustling. It is only a short taxi ride over the River Tiber, costing a few euros. Every Sunday, there is a huge flea market at Porta Portese, with traders selling everything from handbags and leather goods to religious relics. It starts early, usually about 6am and finishes around lunch time, don't miss it if you like bargain hunting.
Piazza della Rotonda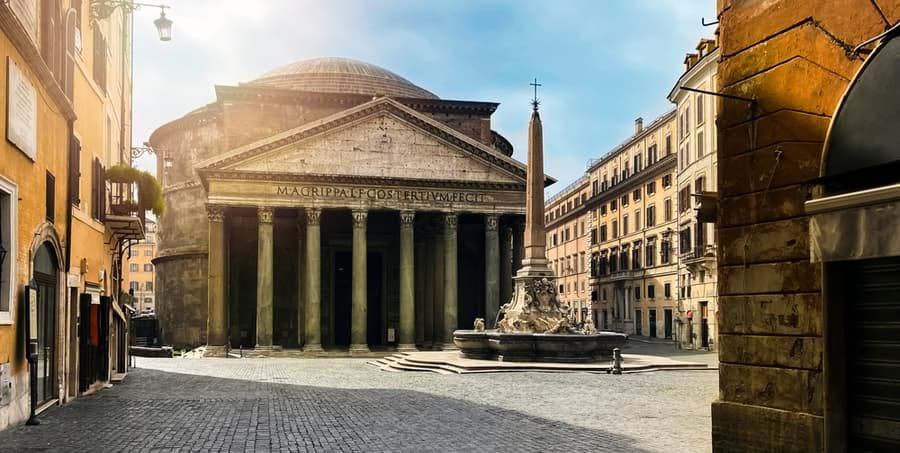 My favourite place to watch the world go by (and enjoy some delicious antipasti) is in the Piazza in front of the Pantheon. Try to get a table when the sun is setting and the buildings surrounding the Pantheon come awash with beautiful terracotta colours.
The main shopping area is located along Via del Corso, where all the high street labels can be found. My favourite street in Rome is Via Margutta, only a short walk from the Spanish steps. It is a pretty street and home to trendy art galleries and boutiques.
I've been to Rome five times, and each time I always find something new that I love. It's one of my favourite cities in the world. Rome has it all; great food, incredible history and friendly people. I would recommend a visit to Rome to anyone looking to combine culture, style and architecture against a vibrant and beautiful backdrop.
Visit Rome for 3 Nights on Travel Department's Rome City Break Holiday or for 7 nights on their Highlights of Rome and Umbria including Assisi Holiday
---
With 25 years' experience perfecting tours to 100 destinations worldwide, Travel Department's escorted holidays typically include flights, accommodation, transfers and guided tours. They carefully plan your trip, so you experience the best holiday highlights accompanied by a friendly local guide. With Travel Department you see more!
Don't forget…Donegal Daily has teamed up with Travel department to bring you special offers and unforgettable holidays. This exciting partnership brings readers exclusive offers, new and travel for Ireland holidays and tours around the world. To celebrate, we have an exclusive discount of €50pp on any new 2022 Italy holidays of 7 nights or more by using the code: VP-DONEGAL50 on www.traveldepartment.com/donegal-daily