"There's a wee piece for you, away you go now and watch yourself this time.'
It was the first 'food to go' that we knew growing up, long before it was fashionable and more about being functional.
By Brian McDaid
It's a word that seems to have disappeared over the years, but it was our staple next to spuds or purdies as some called them.
I'm talking about the humble piece as in a piece of bread also known as a sandwich in posher circles back then.
My first memories of a piece was in my grannies in Pluck on a day that I fell and came limping into her house with a cut knee balling my eyes out.
Her kitchen transformed into a mini emergency department, my granny had no running water so it was the basin that was taken out of the press beside the old black range, placed on the floor water was added from the kettle that was always boiling and then cold water was added from a bucket.
A jag of Detol turned the water white as its medical like smell filled the kitchen.
My auntie Nora used the end of a towel to take the grit out of the cut and gave out to me at the same time about running too fast and falling!
Meanwhile, my granny set about taking a slice of bread out onto the kitchen table, and was careful as she made sure she covered all the slice with butter.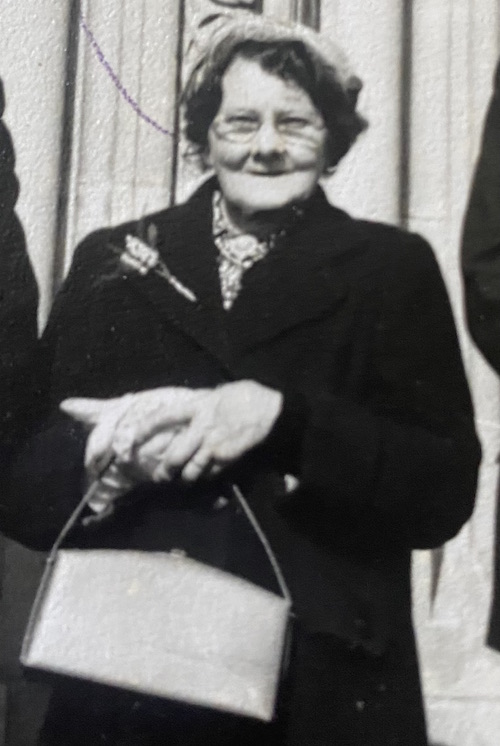 I never knew what kind of jam was in my grannies because most of the time it was home made in a reused jam jar Rhubarb most likely.
The knife got a wipe on the side of the crust to remove and butter before a good helping of jam was loaded onto the slice of bread. The bread was then carefully folded over on itself and gently pressed together on the table to make it stick.
As my Auntie Nora stuck a plaster on my knee my Granny Mc Daid handed me the folded slice of bread.
"There's a wee piece for you now, away you go and watch yourself this time."
I limped out of the kitchen and sat down on the front doorstep of my grannies in Pluck, my leg out straight in front of me. And tucked into my piece made of white bread, butter, jam and love.
That was the prescription for a cut knee, and soon the pain was away and off you went again.
In my Granny's in pluck it was Larkin's bread delivered to her door by her breadman.
In my other granny's on the Back Road, a piece was always made from a Model Bakery Loaf, my uncle Miah Deeney work there while in Wolfe Tone Place where I lived it was Milford bread for Margaret Gallen's shop.
Pan bread was better for a piece that a plain loaf (in my opinion) softer and had a crust all the way round, great for securing the topping. My father would often say 'Go easy on that butter sir, you'll need cribs if you load on any more.'
I was a bit disappointed this week to find out that the term piece wasn't created by my Granny McDaid in Pluck but came across the sea from Scotland. There it was a choice for young wains (children) growing up, they call jam jelly so it was known as the jelly piece. The even made a song about it 'The Jelly Piece'
Meanwhile back in Wolfe Tone Place many's the piece was made in a hurry to get back out to play again, the sugar piece was very popular in our house mainly because we seldom had jam, so a few spoons of Siúgri (Sugar) was always available back in the day when everyone took sugar in their tea.
The butter or Blue Band or Summer County Margarine was great to hold the sugar in placewith the slice of bread folded over and pressed together. You could hear the sound of someone eating a sugar piece as their teeth crunched through the granulated sugar.
I have a friend called Eugene McElroy to thank for reminding me of this way of eating bread years ago. We were chatting about running around playing outside all day and maybe ending up in someone's back garden, in his case up in Duffy's on the Back Road and Mrs Duffy (Brid) including him in an order for a jam piece along with all her wains.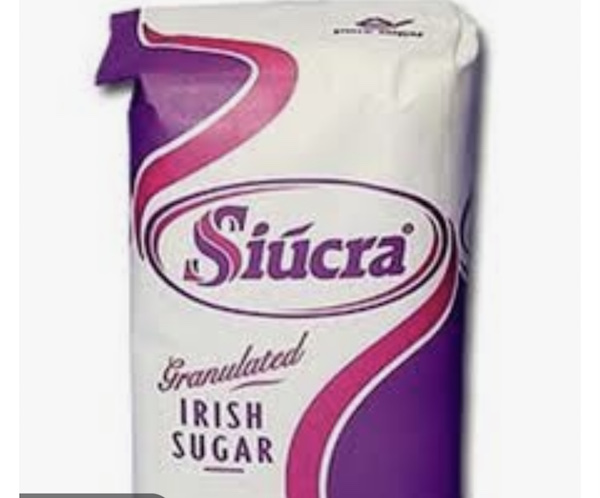 They were the most genuine gestures, when we burned up what we ate quickly playing football, or hide and go seek.
In the days long before we ever knew anything about allergies, John Wayne knew more about the pain of hunger than getting shot in a game of cowboys and Indians on the Back Road.
Putting this piece together this week, I asked one of my sons if he knew what a piece was and the nearest he could get was that it was a name used for a gun in America!
Today we have wraps, pockets, baps, rolls, pitta bread, sourdough and even hand cut sandwiches by O'Briens but for this Brian forget the diagonal cut, don't even cut it at all – fold it over, go outside, sit on a step and imagine you're back in your grannies
White slice pan, butter, jam made with love and some beautiful Manorcunningham Memories.
Happy Motoring Folks