Covid was a time when getting started on life goals became easier due to having more free time, and it was a similar story for Jack Banks from Greencastle who has now got his fight wear clothing brand 'Frakture' up and running.
Just going live last month, Frakture has been a long time in the making for the 24-year-old MMA enthusiast, who trains with Rilion Gracie in Letterkenny.
And he has his goals set at the highest level, with hopes of partnering with the UFC as the aim for the future.
"I feel Frakture is going to be the official partner of the UFC, I know it and that's what I'm working towards.
"It might not be tomorrow, it might not be next week but I will get there."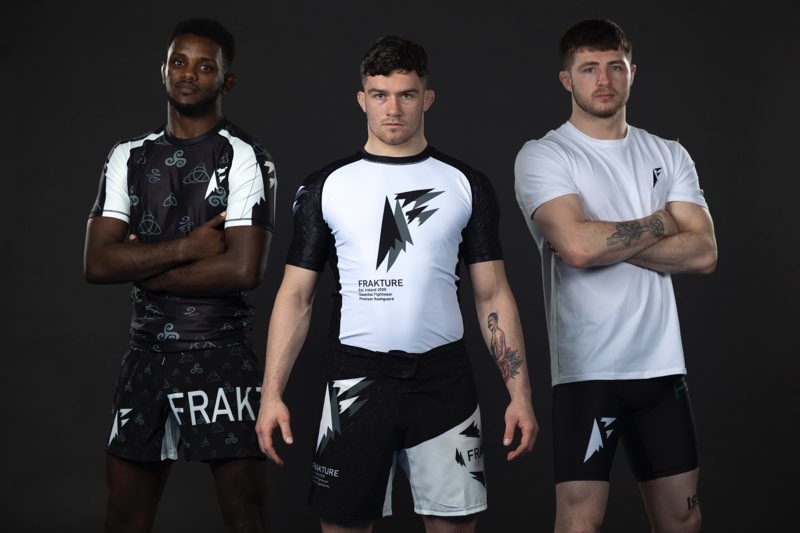 During Covid lockdowns was when the initial birth of the idea of Frakture came for Jack, and his spare time saw him dive into the beginnings of what would be a long journey to get where he is at now.
After reading an article about Gymshark owner Ben Francis, Jack thought of the idea of starting a brand, but instead of just gym wear, for MMA and jujitsu gear also.
"I started thinking about this and it came to a point where I couldn't stop thinking about it," Jack said.
"I was getting in prototypes and testing out some of the gear and the quality of manufacturers.
"I've a lot of friends who train down in SBG so I started giving them some of my gear and now they wear my Frakture gear when they fight."
Darragh Kelly from Moville, who fought last weekend at Bellator 285, donned the Frakture gear in his win over Kye Stevens.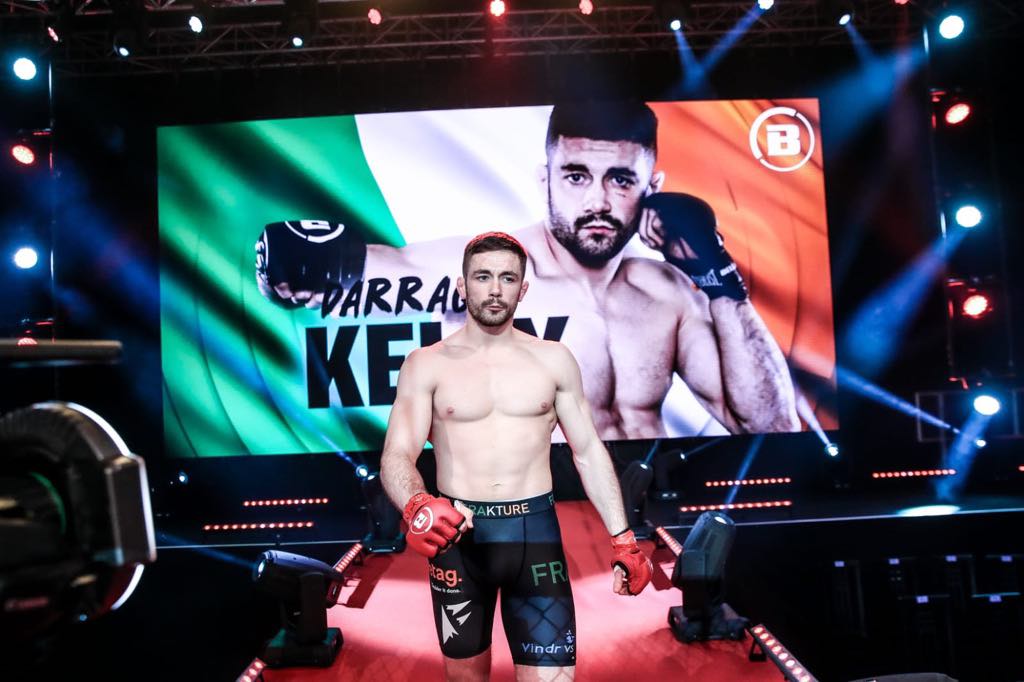 And Jordan Furey, who represented Ireland and reached the final of the MMA Super Cup in Bahrain earlier this year, has also supported the Greencastle native's up and coming brand.
Jack, who works a customer services agent, has been busy in setting up Frakture in his spare time, but he's delighted with the progress he has made.
"It's been a few years trying to get everything ready to start, now it feels like it has officially come together as some proper work to show for it.
"(It's been busy) between work and doing this and trying to train as much as I can, but I'm glad I'm busy it's better to be at something."
And while Frakture is designed for athletes across the world, he still likes to keep the Irish pride in some of his designs.
"I like that Irish image, I like incorporating Celtic designs in my gear," he explained.
"I'm always trying to trace back to the fact that it's an Irish brand, every time I design something I try to show off where it's come from and to represent the people who wear it."
Find out more about Frakture here.