The ten people who died in the Creeslough explosion have been formally named.
They are Catherine O'Donnell, 39, and her 14-year-old son James Monaghan.
Robert Garwe, 50, and his five-year-old daughter Shauna Flanagan Garwe.
Leona Harper, aged 14
Jessica Gallagher, aged 24
James O'Flaherty, aged 48
Martin McGill, aged 49
Martina Martin, aged 49
Hugh Kelly, aged 59
Gardaí announced the names this afternoon with consent from the families.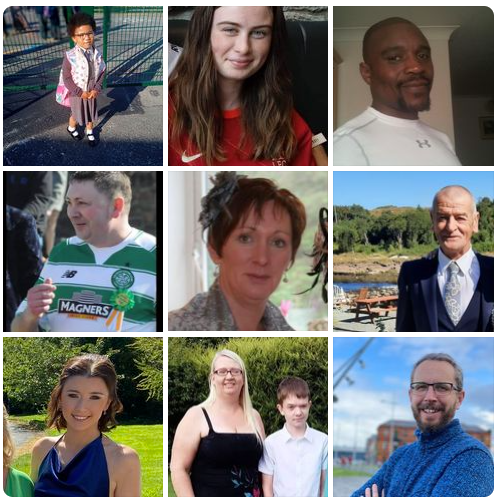 Tributes are pouring in for all victims as the Creeslough community and the wider nation come to terms with the devastating events of Friday afternoon.
One man in his 20s remains in a critical condition in St. James Hospital, Dublin.  The 7 other surviving casualties continue to receive treatment in Letterkenny University Hospital and remain in stable condition.'
Superintendent Liam Geraghty said that all victims are local: "It is a huge impact to a small local community, they are all local people, they are all people who are involved in the community, they were all shopping in their local shop. The schools, the GAA, the local church are going to be severely impacted by this. They are a very strong community as we've seen here on Friday afternoon, I am sure the community will come together and will support each other. An Garda Siochana are also here to help them as are all the state agencies and I know the HSE have put in extra support in the communities and local schools. It is going to take time."
State Post Mortems have commenced at Letterkenny University Hospital. under the direction of Dr. Heidi Okkers, Assistant State Pathologist. These Post Mortems will continue over the next few days.
Gardaí are continuing to investigate all of the circumstances into the cause of the fatal explosion at the Applegreen Service Station and apartments on Friday 7th October. The investigation is being coordinated from an incident room at Milford Garda Station.
Garda Family Liaison Officers have been appointed to the families and are continuing to provide support and information